Innovative Pharmacy projects allowing nurses to spend more time caring for patients during COVID-19 pandemic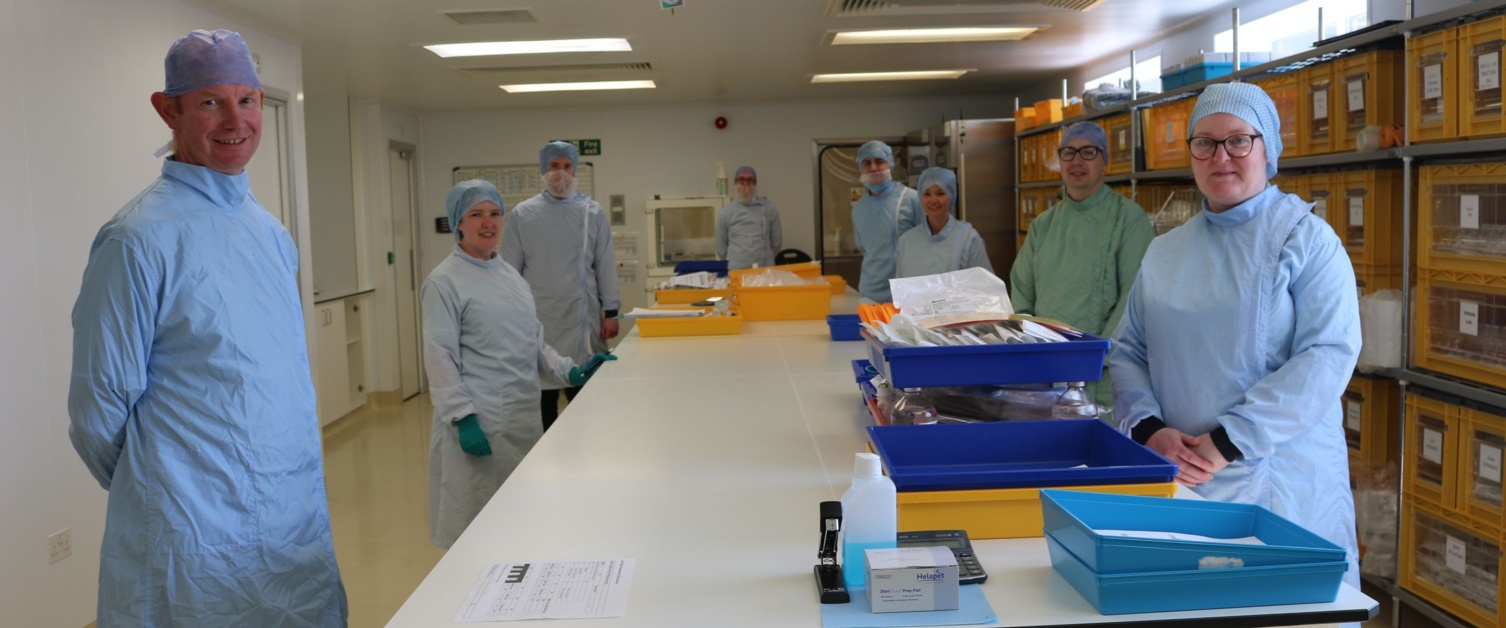 New initiatives within Pharmacy are allowing nurses to spend more time caring for patients during the outbreak of COVID-19.
Pharmacy teams across the Health Board have been supporting their colleagues by providing ready to administer medicine to be used for patients in Critical Care.
The departments at Wrexham Maelor Hospital, Glan Clwyd Hospital and Ysbyty Gwynedd have so far prepared over 3,000 doses for patients.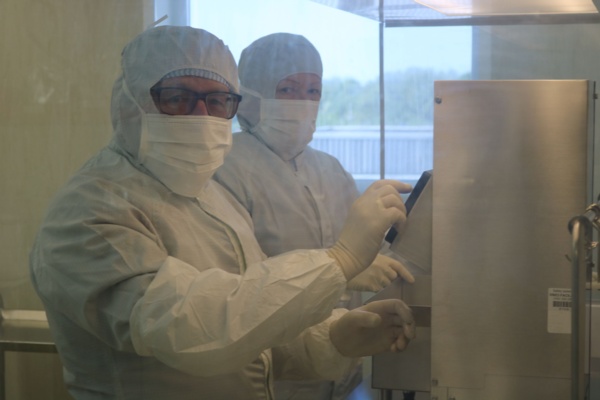 Andrew Merriman, Technical Services Pharmacist, said: "This medicine would have usually been prepared by nursing staff working in Critical Care.
"This task has been made more challenging both by an increase in demand and nurses having to wear full Personal Protective Equipment (PPE).
"The use of the Smartfiller Syringe Filling Machine at Glan Clwyd Hospital, which is the first of its kind in Wales, has greatly increased capacity for the Pharmacy team to produce syringes in significant numbers.
"This type of production has saved a huge amount of nursing time, allowing them to dedicate more time towards direct patient care.
"The three hospital Pharmacy departments have worked collaboratively to ensure that the ready to administer injectable medicines have been available when needed across the Health Board."
The Pharmacy teams have taken on this additional work whilst continuing their normal services for general hospital departments, including cancer services.
They have been able to do this through welcoming back recently retired Pharmacy staff who have provided extra resource and enthusiasm to support the teams to provide this valued service.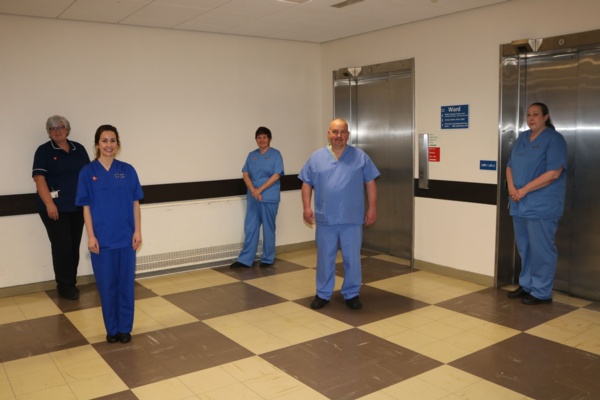 At Ysbyty Gwynedd a centralised hub has been established on the second floor of the hospital to ensure the safe and timely administration of antibiotics for patients on the wards.
Previously nursing staff have prepared and administered medication for patients on the wards, which on average would take around 15-20 minutes.
The hub has been established to reduce the increasing demands on nursing time and provide a team approach to patient care.
Sue Murphy, Assistant Director for Pharmacy and Medicines Management for the West of Betsi Cadwaladr Health Board, said: "This is an innovative joint project undertaken between Pharmacy and nursing leads to set up the ward based service.
"The hub is staffed by registered nurses, health care assistants along with support from our Portering team.
"Pharmacy staff have provided their expertise to develop the policies and procedures for the preparation for a variety of IV medication frequently administered to patients on the wards in the hospital. The products are prepared for immediate use.
"Each day the wards send orders to the hub where staff prepare the antibiotics, then they are delivered to the ward.
"As well as releasing nurses from this time consuming task so they can spend more time caring for their patients, the centralised IV preparation service also minimises waste and reduces costs."
There are now plans to roll out this service across the two other main hospital sites and also significant interest has been received from other hospitals across the UK.
Chief Pharmacist, Berwyn Owen added: "I am very proud of the Pharmacy teams across the Health Board who have stepped up to support their colleagues during this pandemic.
"A huge amount of work and effort has gone into these projects and it's fantastic to see how it is benefiting our nursing teams across the hospital sites."