Innovative medics engineer solution for Covid patients during pandemic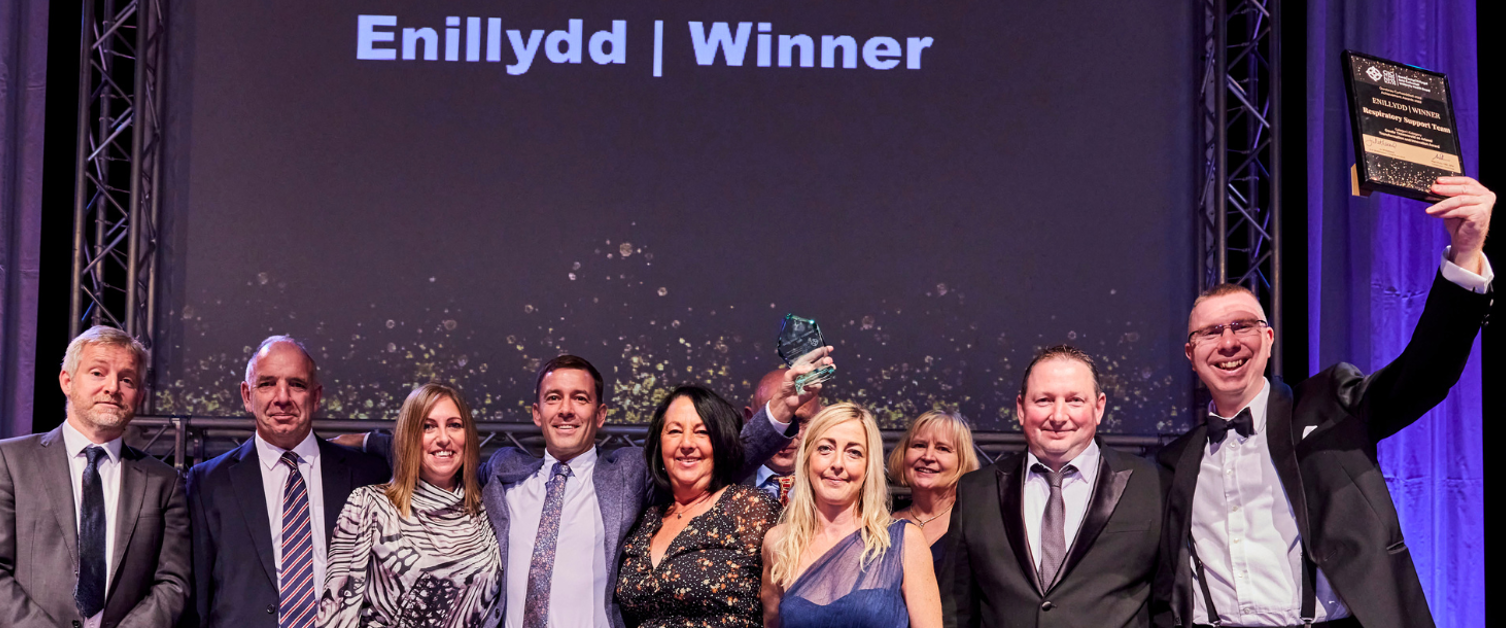 Dr John Glen, Dr Dan Menzies, Berwyn Thomas and Geraint Williams (EBDM) devised an innovative fix, using a CPAP machine normally used for sleep apnoea patients, to give respiratory support to people with severe Covid during the pandemic.
Evidence was growing that invasive ventilation was not always helpful for patients with severe Covid and a lack of trained staff, equipment and space
The adjusted the firmware so the machines delivered the desired therapy on switch-on and adapted it so oxygen could be introduced into the device and fed to the patient. They then had to make a bespoke valve in their workshop as none were available nationally.
After conducting a series of experiments using flowmeters they perfected the device and 200 were adapted and packaged for use during the pandemic.
Therapy dog and his owner win volunteer award for comforting patients - Betsi Cadwaladr University Health Board (nhs.wales)
A video was recorded to explain the set-up and how to institute therapy for a patient using the machine. This was subsequently used as all-Wales guidance and dozens of nurses were trained how to use the new device.
Dafydd Bebb, Board Secretary of award sponsor Health Education and Improvement Wales, said: "We are proud to be supporting these awards recognising the great work our colleagues in North Wales are doing.
"The challenges of modern healthcare mean we have to be bold and innovative in all we do - from education and training through to service delivery and job roles - to best meet the needs of our patients and communities. Well done to everyone shortlisted in the Innovation category .
"The work of the team is an outstanding example of being bold, innovative and how we can adapt to overcome the challenges we face. On behalf of HEIW I offer my sincere congratulations to them."
Jeremy Nash, Chief Executive Officer for overall award sponsor Centerprise International, said: "I was delighted to hear the outstanding stories of kindness, care, compassion and bravery in the face of adversity shown by the finalists at the BCUHB awards.
"This is the fourth year that Centerprise International has sponsored these awards, and year-on-year we continue to be amazed at the lengths NHS staff in North Wales go to to support both patients in the area and their colleagues.
"Congratulations not just to tonight's winners, but to everyone who was shortlisted for this year's awards."