Husband's dying wish continues to be fulfilled 30 years later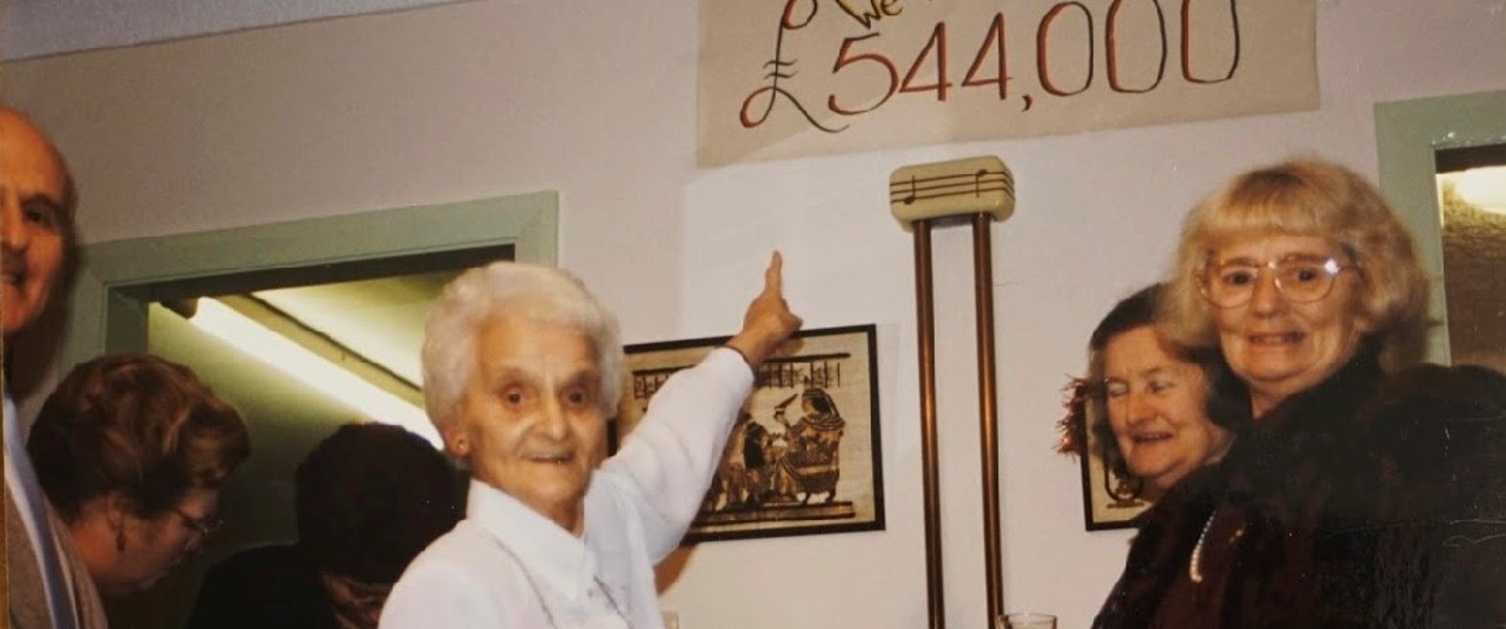 As he was dying with throat cancer in 1990, Ron Smith of Old Colwyn asked his wife, Margaret, to dedicate her life to helping to improve the lives of others living with cancer in North Wales by establishing a Cancer Centre in North Wales. Margaret, through lobbying and fundraising, achieved this within a decade and the impressive couple's legacy continues to this day thanks to a generation of volunteers who were inspired by Margaret's work.
Margaret Smith established the Ron Smith Cancer Appeal in 1991, thirty years ago to honour her husband's wishes. By galvanising government officials, healthcare professionals and local communities, Margaret and the voluntary team around her sought approval for a Cancer Centre in Bodelwyddan and raised over £3million to help fund the project. Margaret's husband's vision of a North Wales Cancer Centre was made a reality in 2000.
Thirty years on, the Ron Smith Cancer Appeal, which was renamed the North Wales Cancer Appeal, is still going strong, raising money for additional equipment and enhanced services at the centre, and advocating for improved care and treatment for people diagnosed with cancer in North Wales.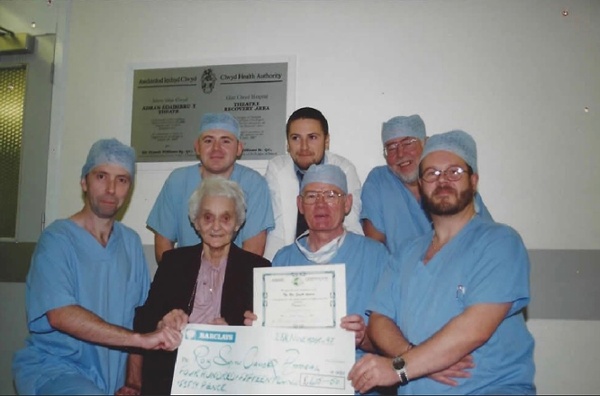 Diana Owen, 69, of Colwyn Bay, became a member of the Ron Smith Cancer Appeal thirty years ago after Margaret drove her for her cancer treatment at the Clatterbridge Cancer Centre, and she remains on the North Wales Cancer Appeal Committee. She says:
"Margaret was a whirlwind. She was determined to make sure others didn't need to travel an hour and a half for treatment as her late husband Ron and I did. The journey was upsetting, and I am just so grateful to Margaret and all who got behind her quest to establish a Cancer Centre in North Wales.
"Ron and Margaret would be proud to know that some of us who supported the Appeal in the beginning are still involved, and are still helping to make improvements to the care and treatment that others who have a cancer diagnosis receive. Margaret died in 2006 at the age of 82, but myself and Doris Roberts BEM, who is in her late 80s remain actively involved in the Appeal."
Retired Diabetes and Renal Specialist Nurse, Carol Pritchard Jones from Denbigh is now Chair of the North Wales Cancer Appeal. She believes the spirt of Ron and Margaret Smith will always be felt:
"Everyone who gets involved in the North Wales Cancer Appeal shares the same values and vision as Ron and Margaret, thirty years after she set up the charity. There is a tenacity, dynamism behind the many new committee members, and a desire to help make real change within all who choose to volunteer, fundraise and become actively involved in the Appeal.
"Margaret worked really hard to get the Appeal gold bond London Marathon places, which were and continue to be like gold dust. I got involved in the Appeal after running the London Marathon for the charity, and I'm pleased to say people will be able to register for our 2022 places from January.
"It's incredible to see what an impact the donations we receive have, and how much families get out of being involved in the Appeal. I think Margaret and Ron would be amazed to see what their conversation and her promise to him continues to achieve, all these years later."
For more information about the North Wales Cancer Appeal, and to make a donation, please go to: www.northwalescancerappeal.co.uk .