Mental health nurses share their experience of an extraordinary year as they mark Mental Health Nurses' Day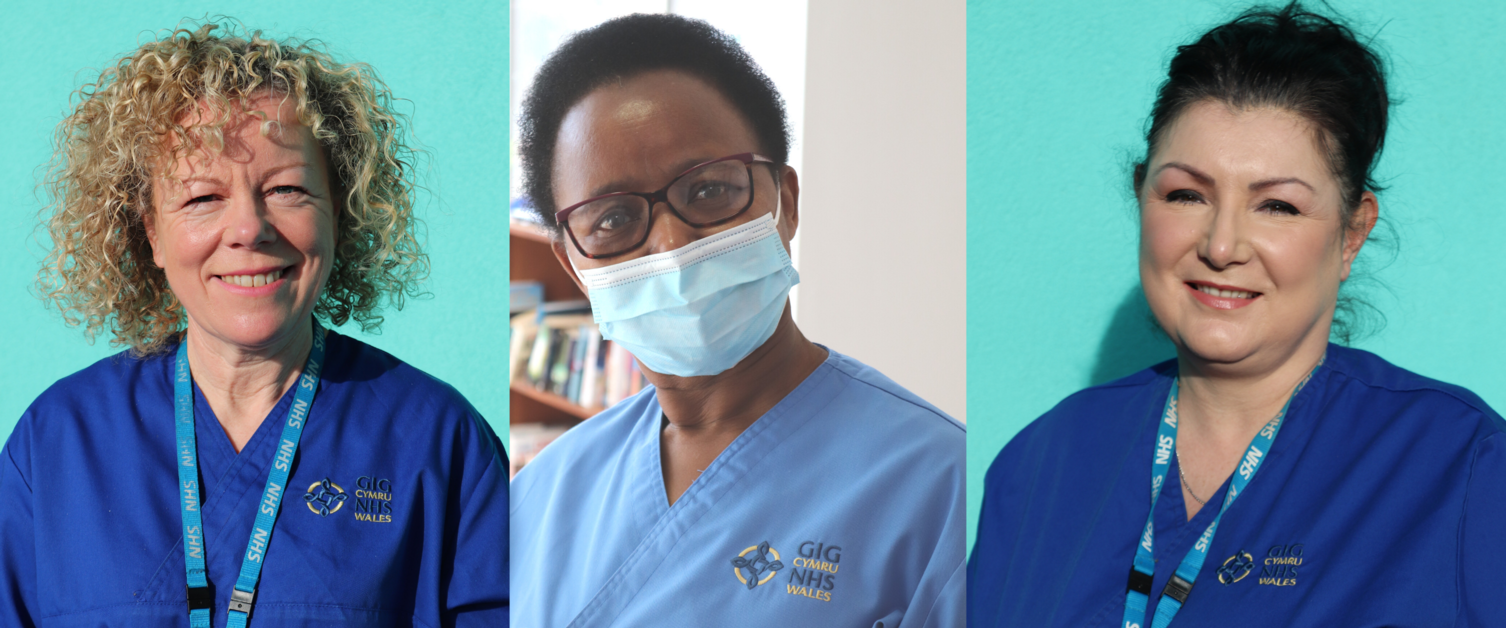 21.2.21
Mental health nurses working on the frontline of the COVID-19 pandemic have shared their experiences of providing care during the most challenging year of their careers.
To mark the third annual Mental Health Nurses' Day on Sunday, 21st February, Betsi Cadwaladr University Health Board is celebrating the huge contribution its mental health workforce has made to the pandemic response.
Mental health nurses have continued to provide support in a range of settings throughout the pandemic, adapting the way they work to accommodate strict infection prevention measures.
Among them is Kate Msimang, who has worked at Wrexham Maelor Hospital's Heddfan Unit since 2003. She has described how the initial months of fear and stress have now given way to hope for the future, thanks to the rollout of the COVID-19 vaccine.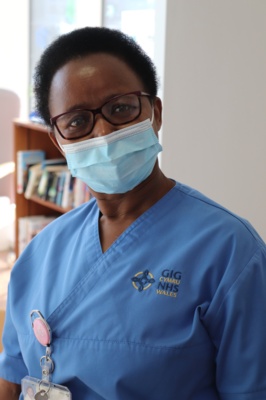 "It was very tense to begin with because we didn't know what would happen," she explained.
"The most difficult part of the last year was seeing patients who have the virus. Its scary and its very emotional.
"This has been the most challenging time of my career, especially because we are providing care for patients who have loved ones at home and they couldn't see each other. It was very emotional to know that we were looking after someone's mum, dad or granddad, and they couldn't see them in person. That's been very hard.
"I helped to vaccinate 30 patients in one day at the Heddfan Unit last month and it was a huge relief. I really trust the vaccine and I'm looking forward to everything going back to normal.
"I'm very proud of the way we've supported our patients and each other, and I would highly recommend mental health nursing to anyone. With mental health nursing you take care of the person holistically. You learn to dig down and see the whole person. There's always so much more to people than meets the eye."
Wrexham-based community mental health nurses Karen Beattie and Jane Hogg say the pandemic has seen the mental health workforce go above and beyond to support the most vulnerable patients.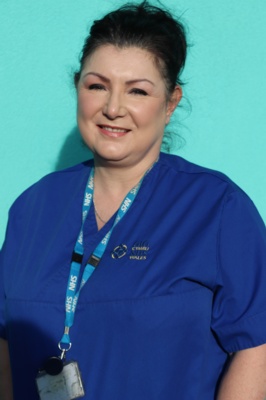 The Older Persons Community Mental Health Team help people to stay safe in their own homes, as well as providing support to care homes, in order to reduce hospital admissions.
Karen, who has been a mental health nurse since the early nineties, said: "I'm proud of everyone involved in mental health care. I'm proud of the way our inpatient colleagues have adapted as well as the care home staff who moved in to their place of work in order to keep residents safe.
"In our community team we've had people who have had to go off with COVID-19 or to self-isolate, but we've had no staff sickness. We've all just pulled together.
"Keeping morale up has been the biggest challenge as urgent referrals come in, but we support each other by using good old fashioned humour.
"The ethos of our team is we all treat everybody as if they were our relative. Nobody ever says 'that's not my job'.
"You can make a real difference in mental health nursing, especially working with older people. I love the patients and I love the families. These people have so much to give and so many stories and if you can make the last few years of their life easier and more pleasant then it's a massive achievement."
Jane Hogg, who has been a mental health nurse since 1993, said the pandemic has been particularly difficult for the people they support.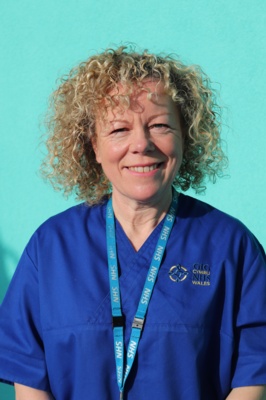 "Its been a very difficult time for carers and the extra stress they have faced is huge. Its also been very hard for people who have a functional mental illness, who were already anxious before the pandemic.
"It's a small part that we play in the grand scheme of things and part of our role is keeping people safe at home so we can keep hospital admissions down.
"Seeing someone get better or become more stable is the most rewarding part of the job for me. If you've made a difference and made an improvement in that person's life or their family's life then that's huge really."
If you're interested in a career in mental health nursing, please visit the Bangor University website: https://www.bangor.ac.uk/courses/undergraduate/b762-mental-health-nursing
Mental Health Nursing degree courses are delivered by Bangor University, with students able to study at campuses in Bangor or Wrexham.