Holyhead doctor named Wales GP Trainee of the Year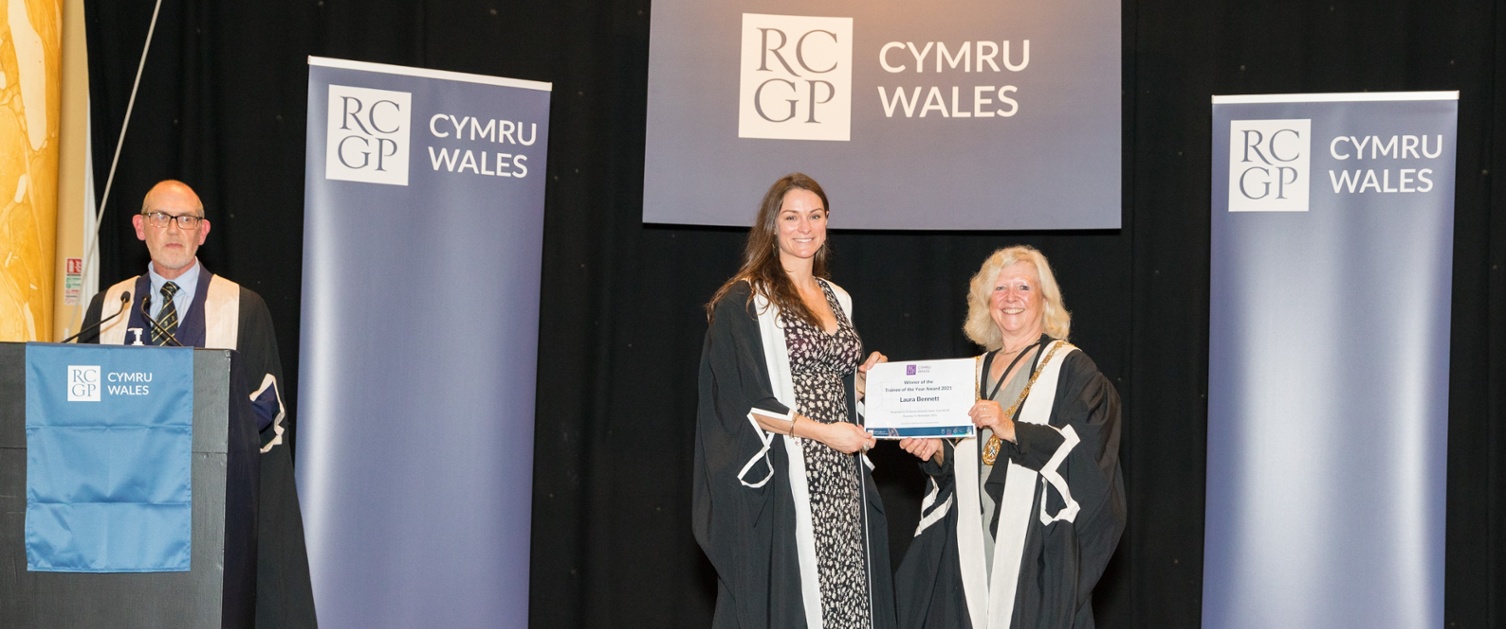 A Holyhead doctor who has a passion for rural medicine has been named GP Trainee of the Year at this year's Royal College of General Practitioners (RCGP) Awards.
Dr Laura Bennett, who is one of three new GPs at Hwb Iechyd Cybi in Holyhead, received the award after achieving the highest score across her exams in Wales.
Dr Bennett, who joined the Holyhead surgery in her first role since qualifying in August 2021, picked up her prize in a glittering ceremony in Cardiff earlier this month, where the Chair of the RCGP, Professor Amanda Howe, presented her with the award.
She said: "When I first heard I'd won this award I was incredibly shocked! I thought at first it must have been a mistake!
"It's wonderful to be recognised on such a national level and obviously I am delighted to receive this award."
Dr Bennett, whose husband is also a GP in Beaumaris, moved to North Wales to be closer to the sea and enjoy their love of the outdoors.
"My medical training involved working in an Emergency Department in Australia and also across the UK. During my time training I realised I wanted to be a generalist and become a GP.
"I came to Bangor to do my GP training and I grew so fond of the area and developed a real passion for rural medicine.
"Both myself and my husband love the outdoors so we wanted to move to North Wales so we can have a better work life balance.
"We certainly have that and we are both delighted we made that move here - it really is a fantastic place to work and live, working at Hwb Iechyd Cybi has provided that opportunity," said Dr Bennett.