Herculean effort sees Dolgellau surgery vaccinate over 3000 people in Meirionnydd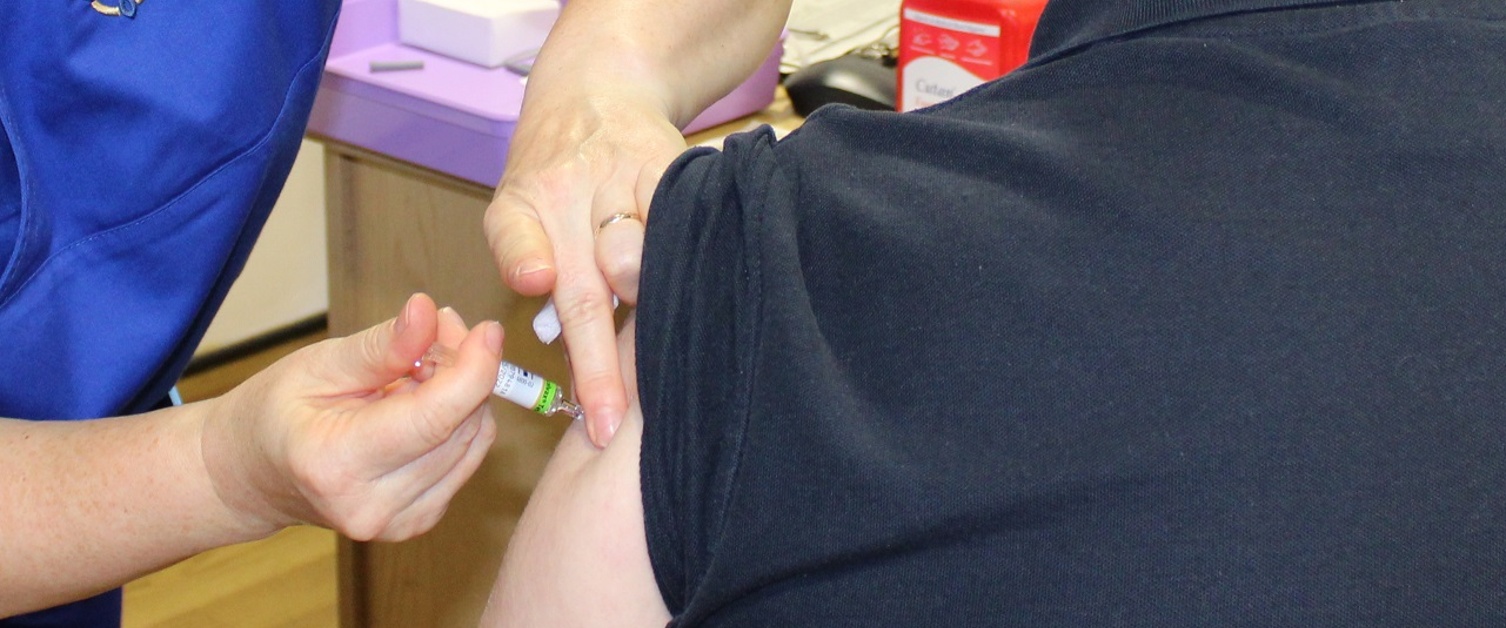 Over 3000 people in the Meirionnydd area of Gwynedd have received their Booster vaccination thanks to hard-working staff at a Dolgellau Surgery.
Caerffynnon Surgery has been supporting the COVID-19 booster vaccination programme for patients registered at the practice as well as neighbouring Barmouth and Tywyn practices.
GP practices in Dwyfor and Meirionnydd have taken a cluster-based approach to support the booster programme. This means some patients are being invited to travel further for their vaccination appointments but it has allowed a faster rollout in these remote areas.
Dr Jonathan Butcher, a GP at Caerffynnon Surgery and Cluster Lead for Meirionnydd, has praised the staff for their efforts to vaccinate as many people as possible in their community.
He said: "We want to thank everyone involved in the clinics, from those getting the vaccines, the volunteers and the hard working surgery staff who have made the last few weeks so successful.
"Receiving your COVID vaccine is one of the most important things we can do for ourselves, our friends and family and the wider community.
"We plan to continue to run the clinics through to the New Year and it's important to ensure the clinics run smoothly and that those with an appointment turn up on time, not too early or late, and please be patient with everyone who is working so hard to try and help."
The practice is inviting individuals from the following groups to attend for a COVID-19 booster vaccine, if a minimum of six months has passed since their second dose:
• all adults aged 65 years or over;
• frontline health and social care workers;
• all those aged 16 to 49 years with underlying health conditions that put them at higher risk of severe COVID-19
• adult carers
• adult household contacts of immunosuppressed individuals
To help the practice manage future sessions, please take note of the following:
Please wait for an appointment invitation in the post and please don't contact your GP surgery, or our Covid-19 Vaccination Contact Centre, as they will not be able to book one for you any sooner.

Once you receive an appointment, please make every effort to keep it.

Please don't arrive any earlier than five minutes before your appointment time.

Please ensure you follow social distancing measure at all times.

Please don't turn up at the session without an appointment as you will be turned away.
Sessions are in the process of being arranged at the Glan Wnion Leisure Centre in Dolgellau for those not yet invited and for patients who were not able to attend their original appointments in November and December 2021. Further clinics will be confirmed for the New Year in due course.