Heart Failure Nurse Viki Jenkins crowned Cardiovascular Nurse of the Year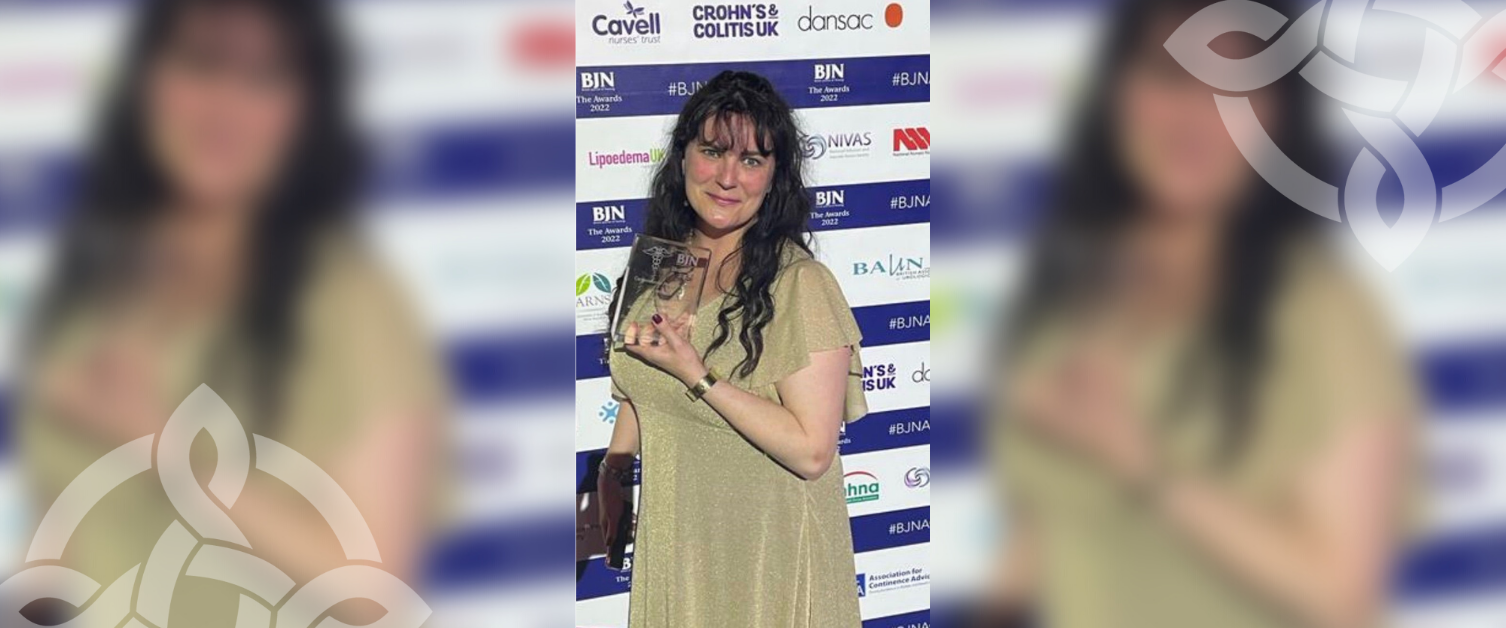 A nurse specialising in heart failure and echocardiography has been crowned Cardiovascular Nurse of the Year at this year's British Journal of Nursing Awards.
Heart Failure Advanced Nurse Practitioner & Echocardiographer, Viki Jenkins, is recognised for her work in developing and trialling an app that monitors cardiac patients at home via their mobile phone or tablet.
The app was produced by developers Huma and Cwm Taf Morgannwg Health Board who along with Betsi Cadwaladr University Health Board trialled it during summer 2021.
As part of the trial, patients received equipment to take readings, including a blood pressure cuff, weighing scales and a pulse oximeter.
Cardiology specialists were able to remotely monitor each patients' symptoms and progress, and conduct video consultations to address any concerns. If needed, hospital visits were arranged for further treatment and consultation.
Viki said: "We wanted to build on the advances made in digital technology since the beginning of the pandemic, and the app was an extension of that, but we needed to understand how easy or difficult it is for people to use the application, what is what this pilot was all about.
"It was a great opportunity to explore what health services will look like in the future – COVID-19 has shown we have to embrace innovation like this.
"Patients get the interventions they need sooner. It's quick and easy for me to use, it prevents people having to come into hospital unnecessarily."
The BJN Awards is a prestigious annual celebration that recognises excellence in nursing.
The Cardiovascular Nurse of the Year award is presented to a nurse who has achieved excellence, or shown a flair for innovation, and translated this into measurable improvement in patient care in the cardiovascular setting.
Speaking of her award win, Viki said: "I am honoured to receive the Cardiovascular Nurse of the Year award jointly with Mandie Welsh from Cwm Taf who I worked with to design and pilot the remote monitoring to manage our high risk heart failure patients during this pilot.
"It's been a huge learning curve and a long time in the planning but it has also been very exciting and rewarding to see how it has benefited patients and helped me work in new ways."
Gill Harris, Executive Director of Nursing and Midwifery at Betsi Cadwaladr University Health Board, said: "I cannot commend Viki highly enough for her dedication to her patients, colleagues and profession.
"This award is so very well deserved and also an incredible endorsement for the fantastic work she has carried out that has benefited her patients so much."