Health Board's Blood Science laboratories maintain national accreditation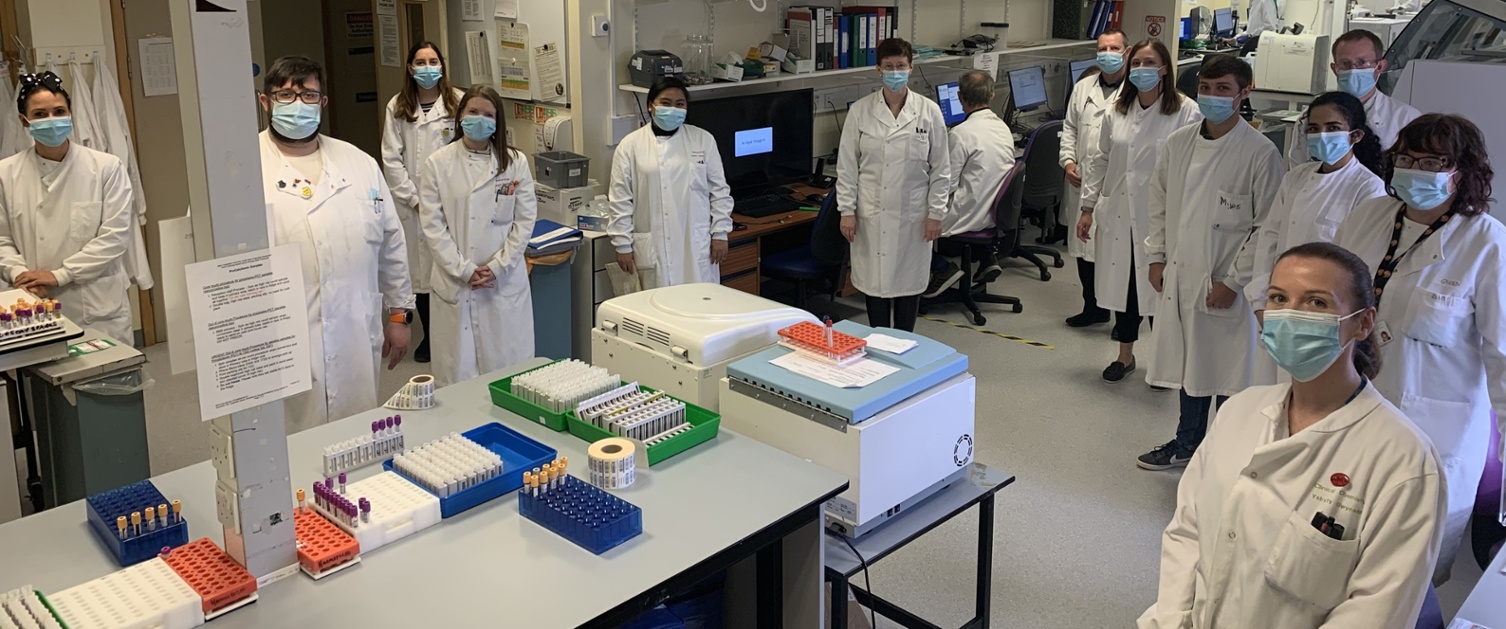 07/05/2021
Betsi Cadwaladr University Health Board has maintained its accreditation (ISO 15189) for its Blood Science laboratories following assessment by the national UK accreditation Service (UKAS).
UKAS is a national leader in accrediting medical laboratories through a vigorous process that verifies their integrity, impartiality and competence.
UKAS carried out an interim assessment of the Health Board's three Blood Science laboratory services, with assessors noting excellent performance against the standards and notable improvement and development.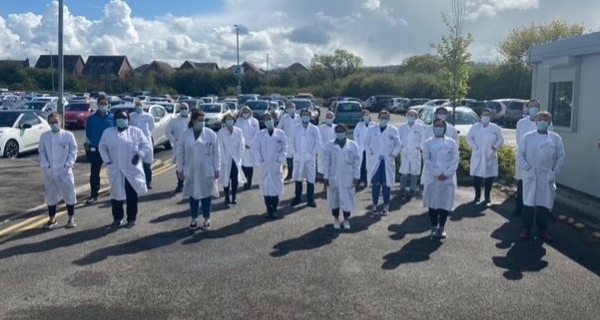 The Blood Science laboratories incorporates collecting blood from patients for examination, carry out blood tests to diagnose illnesses, match donated blood to patients who need it, investigate immune diseases, and much more.
UKAS assessed every element of the service including, sample transport, sample processing, result interpretation and validation, reporting and all of its quality and governance processes.
Rachael Surridge, Betsi Cadwaladr University Health Board, Blood Sciences Service Manager, said: "This fantastic UKAS assessment outcome was due to all the hard work of the Blood Sciences and Pathology Quality and Governance teams working together.
"UKAS assessment is not a snapshot view, it is an in-depth look back over 18 months and requires quality, effectiveness and safety to be built into the service and delivered by the staff throughout the year. It's been a tough year for everyone and thanks to the hard work and diligence of all the staff the service has yet again improved and developed.
"There are few services that get scrutinised to the detail that Pathology do and once again the staff in Blood Sciences and the Pathology Quality team have shown their commitment to providing the best service for patients and clinicians to support the excellent clinical care provided by the Health Board. I would like to thank everyone for all their hard work."
The successful assessment demonstrates the quality, effectiveness, and standardisation of the service ensuring patients and clinicians receive the same high quality and appropriate service irrespective of location and speciality.
The service has received a small number of improvement actions, but it was noted that these were administrative and did not reflect on the quality and safety of the service.
Accreditation assessments to ISO 15189 ensure laboratories meet the relevant requirements including the operation of a quality management system and the ability to demonstrate that specific activities are performed within the criteria set out in the relevant standard.
The Welsh Government has set its healthcare science workforce the task of developing a national accreditation plan for healthcare science-led services and to work with UKAS towards more accredited services.
Accreditation provides many benefits for patients such as knowing there is a consistency in the quality of care, the service has up-to-date technologies, and its procedures and techniques reflect current best practice.