Great Ormond Street Hospital interested in pioneering work of Betsi physiotherapy lead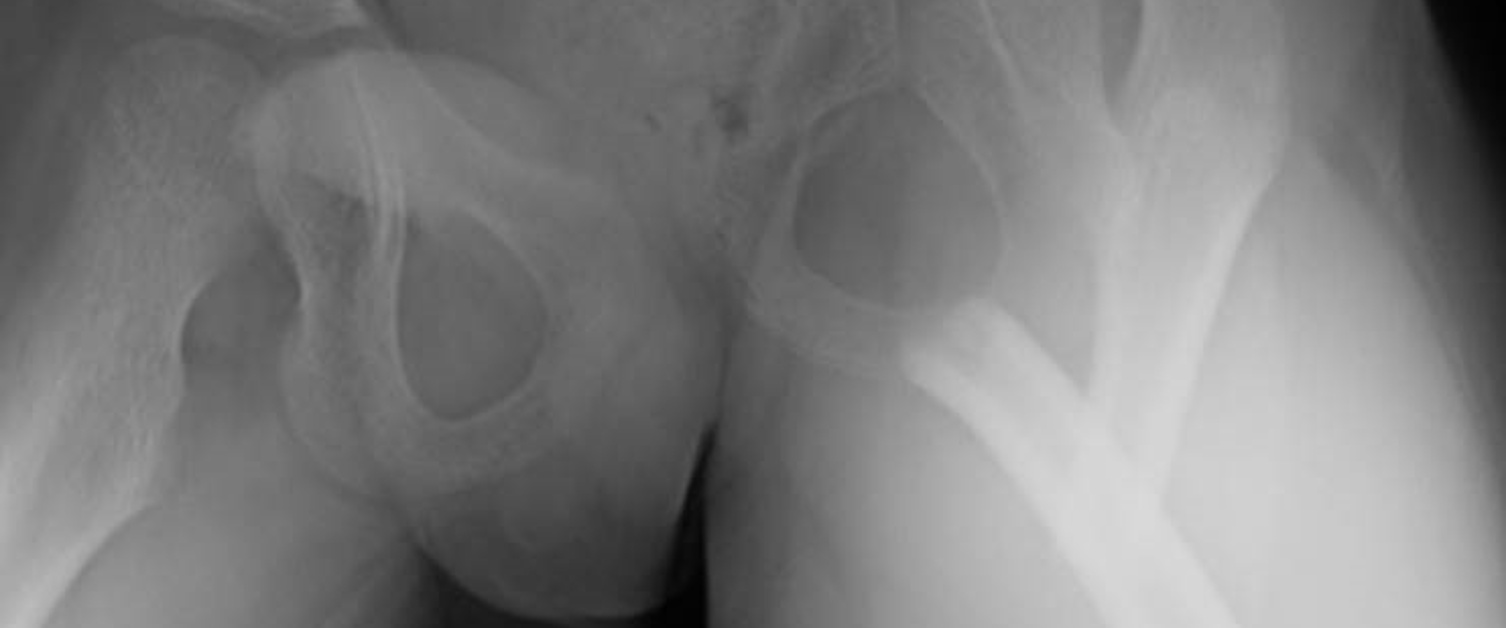 22.12.21
A lead physiotherapist who pioneered a policy aimed at understanding bone fractures in children with limited mobility has been asked to speak at Great Ormond Street Hospital.
The famous children's medical institution in London is one of many interested in the work of Betsi Cadwaladr University Health Board's Angela Wing.
The advanced clinical practitioner in paediatric physiotherapy presented her thesis around childhood fractures in children with low bone density for her Master's degree at Bangor University.
Her research led to Betsi Cadwaladr being the first health board in Wales to enact the new policy, making people aware of the dangers of fractures in children with low mobility because of long-term disabilities.
It's also claimed it became the first health board in the UK to have a clear multi-disciplinary pathway in the management of these children.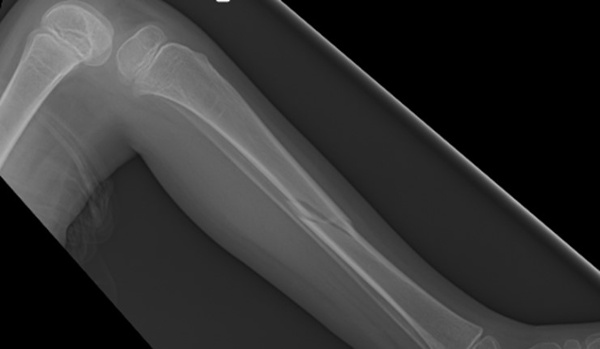 A shin fracture in a child with low bone density

Angela has presented her work to the Association of Paediatric Chartered Physiotherapists' conference and the National Back Exchange, which advises on all aspects of moving and handling - and musculoskeletal health.
She has been in conversation with a number of hospitals around Wales, as well as rolling out awareness training to hospice physiotherapists and special school staff.
She said: "Great Ormond Street Hospital in London has been in touch and asked me to do some face to face training and we are looking into it at the moment.
"The policy applies to long term disabled children because they are not standing and running around like every other child. They don't develop strong bones and we weren't recognising this as a health board.
"Historically it's been a little researched area and the big message is about raising awareness of the risk so they can diagnose fractures early.
"I have trained all of my paediatric physios and adult learning disability physios and all staff are training to be aware of it.
"I'm pushing staff to share the policy with families and talking about this with them. We are empowering parents with the knowledge."
It is important because when children receive a fractured bone it can trigger safeguarding concerns around them – and a lack of knowledge on the subject means some parents can face an uncomfortable time explaining how their child became injured.
Angela's research is being shared with colleagues in police and social services and warns parents of children with long-term disabilities even the most ordinary pursuits, like playing, could result in an injury.
She added: "I was working as a manager and dealing with the aftermath of children with fractures and families not being supported or knowing that risk.
"We still don't know why they fracture but the policy makes families aware of the risk, so they can make informed decisions about their children's care.
"Cerebral palsy is one of the really common ones but it's pretty much all children not standing because of a long term disability."