Flu Kills – Rhod Gilbert Appeals to Care Home Staff to Have Their Jab.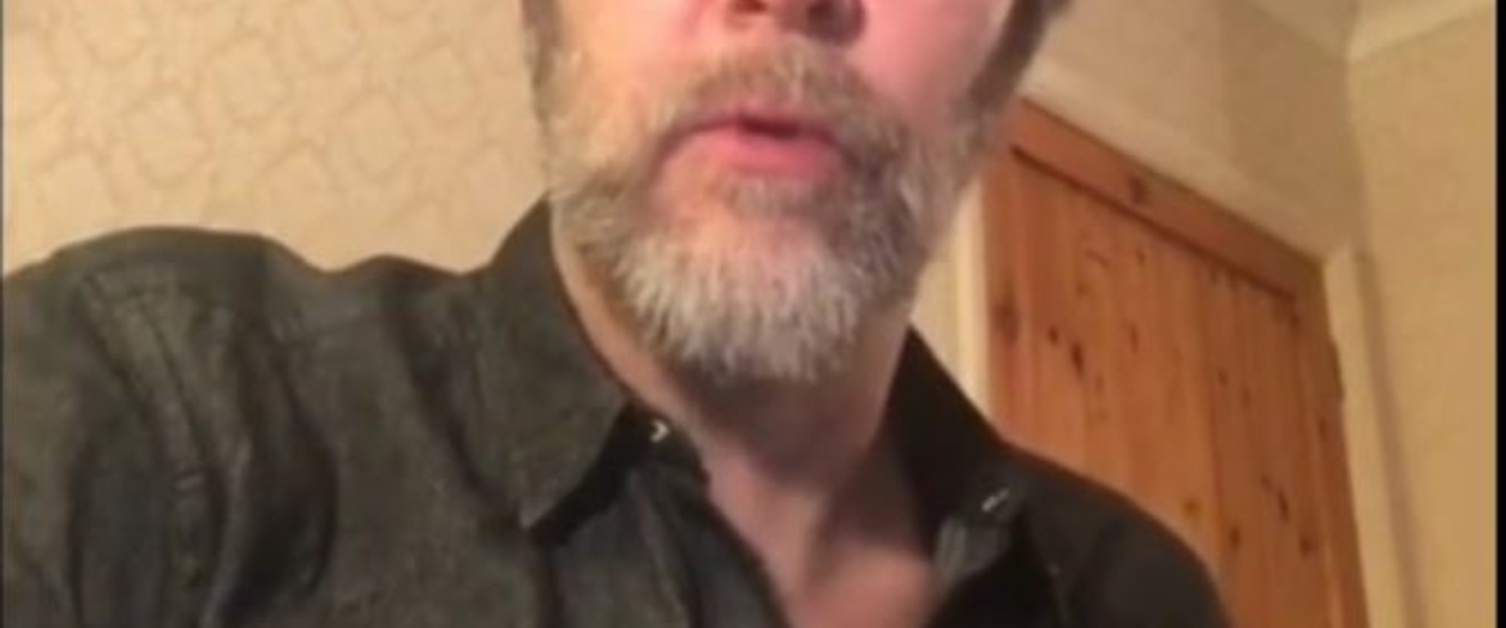 Flu Kills – Rhod Gilbert Appeals to Care Home Staff to Have Their Jab.
Welsh Comedian Rhod Gilbert is urging care home staff to get their flu jab after seeing the devastating impact the virus can have.
Rhod got to see just how important the work of care home staff and domiciliary carers is in looking after some of the most vulnerable people in our communities from the Work Experience TV series he filmed. It is those people who are now at series risk with both flu and COVID-19 in circulation.
He said: "I only got a brief glimpse I know, but I really appreciated the skill and the passion, the commitment and the love that you show everyday doing the work that you do."
This is why Rhod is supporting Betsi Cadwaladr University Health Board's flu campaign to encourage more care home staff and domiciliary carers to have the flu jab this year.
Betsi Cadwaladr's Immunisation Coordinator, Leigh Pusey said: "It's really important for carers to get vaccinated against flu. We know of the devastating affect that COVID-19 has had on care homes, how easily it has spread amongst their vulnerable patients. The flu virus is no different.
"The single most effective protection carers can offer to themselves and their patients, is to have the flu vaccine."
The good news is that so far, more than 2,500 domiciliary workers and social care and nursing staff within care homes have already had their vaccination, out of which over 62% didn't have the jab last year.
Strategic Lead for Community Pharmacy, Adam Mackridge said: "These are promising numbers. No doubt the effect of COVID-19 on Care Homes has played its part in staff having the flu vaccine this year, but we still need more people to make sure they get this important protection.
"This year we have instigated a "buddy up" approach where care homes have been partnered up with a local community pharmacy, making it easier for carers to access the vaccination."
As the delivery of a safely tested and successful COVID-19 vaccine becomes imminent, carers across North Wales who are yet to be vaccinated against flu are being urged to have the jab as soon as possible.
To to find out more about eligibility for the flu jab please visit the flu section on our website here https://bcuhb.nhs.wales/health-advice/immunisations/flu/
See Rhod Gilbert's appeal video.
Date of publication: 27th November 2020