Family praise life-saving staff on Ysbyty Gwynedd Intensive Care Unit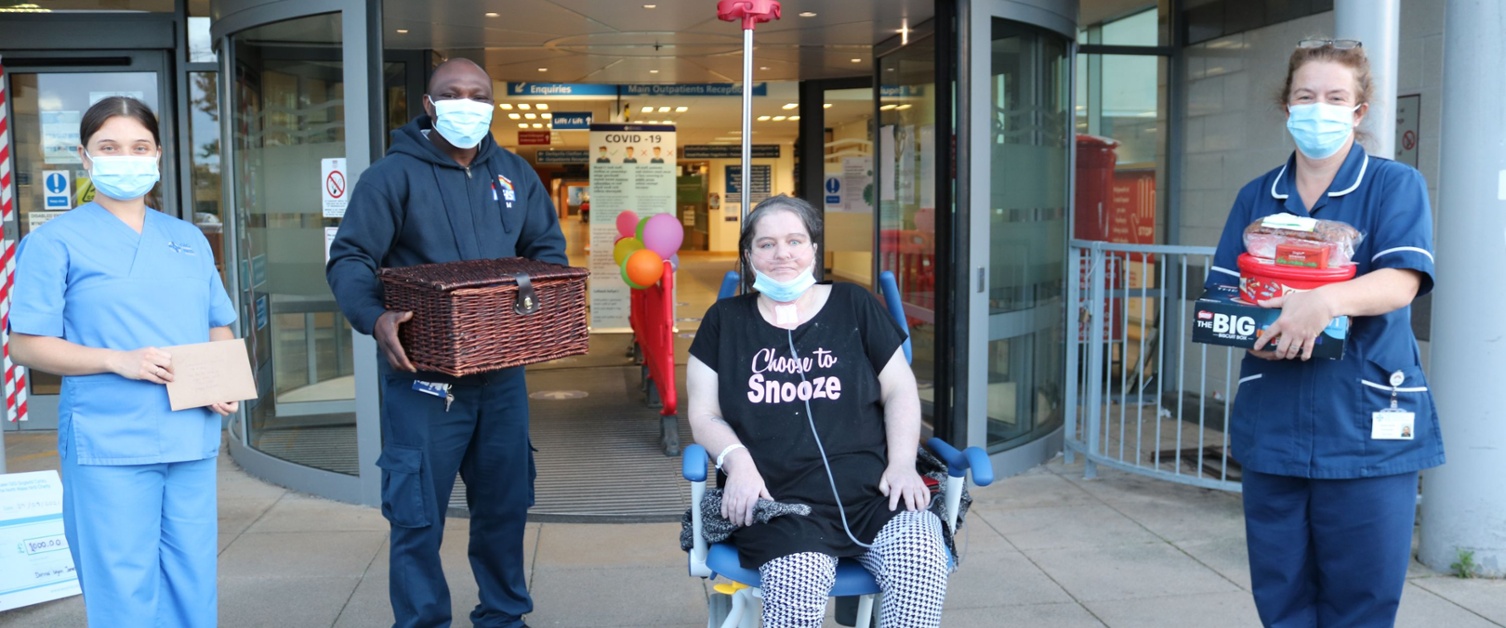 The family of a woman who spent six months in Ysbyty Gwynedd battling COVID-19 have praised the staff on the Intensive Care Unit (ICU) for saving her life.
Staff clapped and cheered as Donna Jones, 43, was reunited with her family after leaving hospital earlier this month.
Donna, from Llanfachraeth on Anglesey, became seriously unwell with COVID-19 in March 2021. She spent five months on the Intensive Care Unit and during that time was in an induced coma and placed on a ventilator.
Her sister, Della Jones, said: "Donna was extremely sick, shortly after she was admitted to ICU her condition deteriorated and at that time we didn't think she was going to make it.
"It was a very difficult time for us as a family, due to the visiting restrictions in place we couldn't see Donna as much as we would have liked but we were kept updated every day by the team on ICU.
"For the first four months Donna was not making progress and we were told to prepare for the worst.
"A week later as we were trying to come to terms with the news that Donna was unlikely to come home to us we received a call from one of the nurses who told us Donna had opened her eyes! We couldn't believe it, it was the most incredible news and it gave us the confidence that Donna was fighting back and we could start to feel hopeful again."
Donna continued to receive treatment on ICU over the next few months that included physiotherapy sessions to help her regain her strength.
Providing those physiotherapy sessions was Sam Njoku, a Clinical Specialist Respiratory Physiotherapist who developed a close bond with Donna as she started her recovery.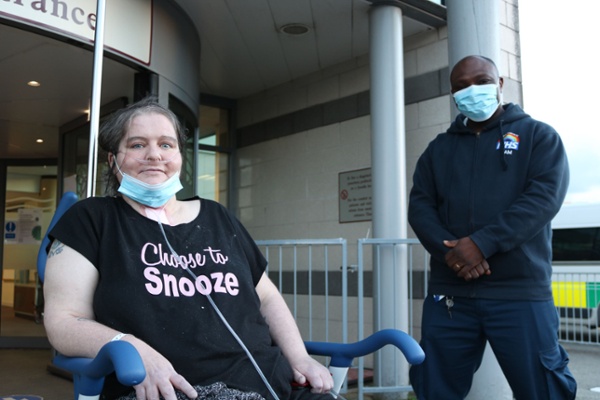 He said: "Donna had her own kind of mindset but above all she was very positive and vibrant as soon as we bonded.
"I am happy that she trusted us as a team and this helped her during her time with us in the hospital.
"I do hope she can make the most of the rehabilitation opportunities in the community to improve her quality of life."
To thank the team on ICU and the staff on Moelwyn Ward, who cared for Donna during her final weeks in hospital, Donna's family have raised funds and delivered gifts for the staff.
"No words can describe how grateful we are as a family for what the hospital staff have done for Donna.
"This has shown us how amazing people are who work in the NHS, they have not only been there for Donna but they have been there for us as a family.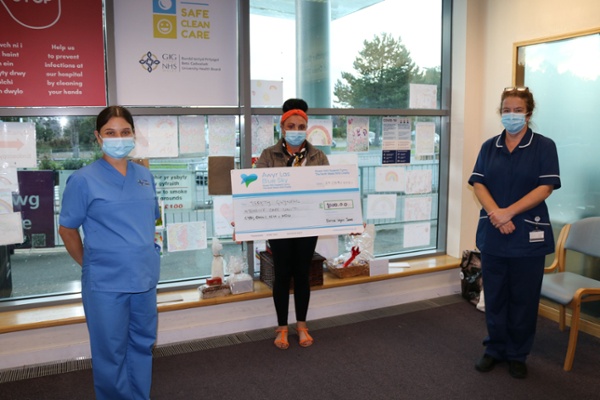 "We feel like we have got to know the staff extremely well over the last six months, Sam for example would facetime us with Donna and it would be so comforting to know she was in such good hands and receiving excellent care.
"We have raised around £1000 towards the unit and also delivered gifts for them and Moelwyn staff to thank them for everything they have done.
"They saved my sister's life, I will be forever grateful," added Della.
Kate Evans, ICU Ward Manager, said: "We are extremely thankful for the lovely gifts and generous donation from Donna's family.
"Donna was a patient of ours for some time and we all got to know her well. It is wonderful to see patients getting better and being able to go home and we were all very pleased to hear Donna was being discharged.
"We all wish Donna the best in her recovery."