Easy and convenient pharmacy vaccination scheme helps more care workers get protected against flu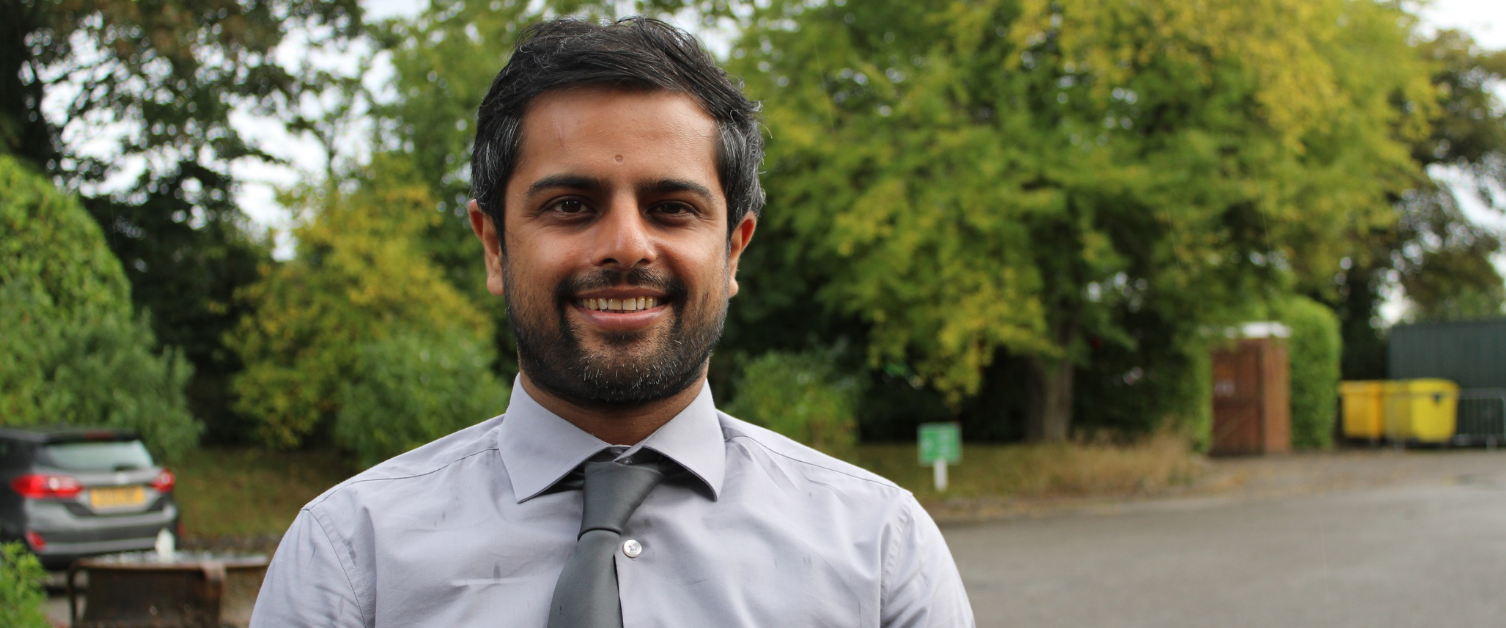 Thousands of frontline care workers are protecting themselves against the flu virus thanks to an innovative vaccination partnership with community pharmacies.
Every care home in North Wales has been paired with a local pharmacy to make it easier for their staff to get vaccinated this winter.
Flu shots are being offered to care workers across the region at a time and place to suit them – at their workplace, before or during shift changes, or at special clinics with reserved appointments.
The initiative, led by Betsi Cadwaladr University Health Board, follows a successful pilot scheme which more than tripled the number of care workers receiving the flu vaccine last year.
Practitioners from the Pendine Park care organisation's homes in Wrexham believe getting the vaccine is crucial to protecting their health, and the health of the older people they care for. Uptake there has been very high, with two clinics for staff held over the last few weeks.
Risk
Pendine activities coordinator Chris Lewis (61), from Wrexham, said her first concern was the risk flu presents to others who are more vulnerable.
"I've had the flu before and it's really not a nice thing if you get it," she said. "I would advise anyone who works in care to have it – for their safety and for the safety of their residents."
Alex Lee (21), from Wrexham, said it was easy and convenient to get the vaccine at work.
"It's so important to keep everybody safe," he said. "If you get everyone vaccinated then it reduces the risk for other, more vulnerable people. It's to make people safer, so why wouldn't you?"
And 28-year-old Ashley Carr, also from Wrexham, overcame a phobia of needles to get her flu vaccine.
"You have to get the flu jab in this line of work, because you have to protect the patients as much as you can," she said.
"If you can, it is best to try and take it up. It's the extra bit of protection for the residents and for you and your family."
Priority groups
Care workers and carers are priority groups for the flu vaccine. Others include everyone aged 50 or over, toddlers aged two and three, and anyone with an underlying health condition.
Care home residents routinely receive their annual flu vaccine from the home's registered GP.
Dhimant Patel, from The Pharmacy in Coedpoeth, delivered flu vaccinations at Pendine Park and will visit a number of other care homes in the Wrexham area this autumn.
He and his colleagues are working early mornings, late nights and at weekends to vaccinate workers at a time and in a place which suits them.
"It's great that we're able to come out to the homes to see staff, and administer the vaccine for them in their own setting," he said.
"It means they can feel comfortable, they can ask any questions or for more information, and I can take the time to speak with them.
"The feedback we've been getting is that it's great for the staff because they don't have to arrange an appointment around their work – and uptake has gone up quite considerably compared to previous years."
Easier
Betsi Cadwaladr immunisations coordinator Leigh Pusey said care staff and carers were amongst the most important groups for vaccination this winter.
"We're pleased to have made accessing flu vaccination easier for care workers through this innovative partnership between local community pharmacies and care homes," she said.
"We would urge any care workers or carers who have not yet received their flu jab to speak to their employer about arrangements, take up an appointment at their GP surgery, or arrange a visit to one of the dozens of community pharmacies offering flu vaccinations this autumn."
The flu virus can be deadly and typically results in dozens of admissions to critical care units across North Wales each year.
The flu vaccine can be delivered at any time, without the need for delay between it and the COVID-19 booster. Appointments for the booster are being sent directly to eligible groups.