Doctors recognised for their dedication to research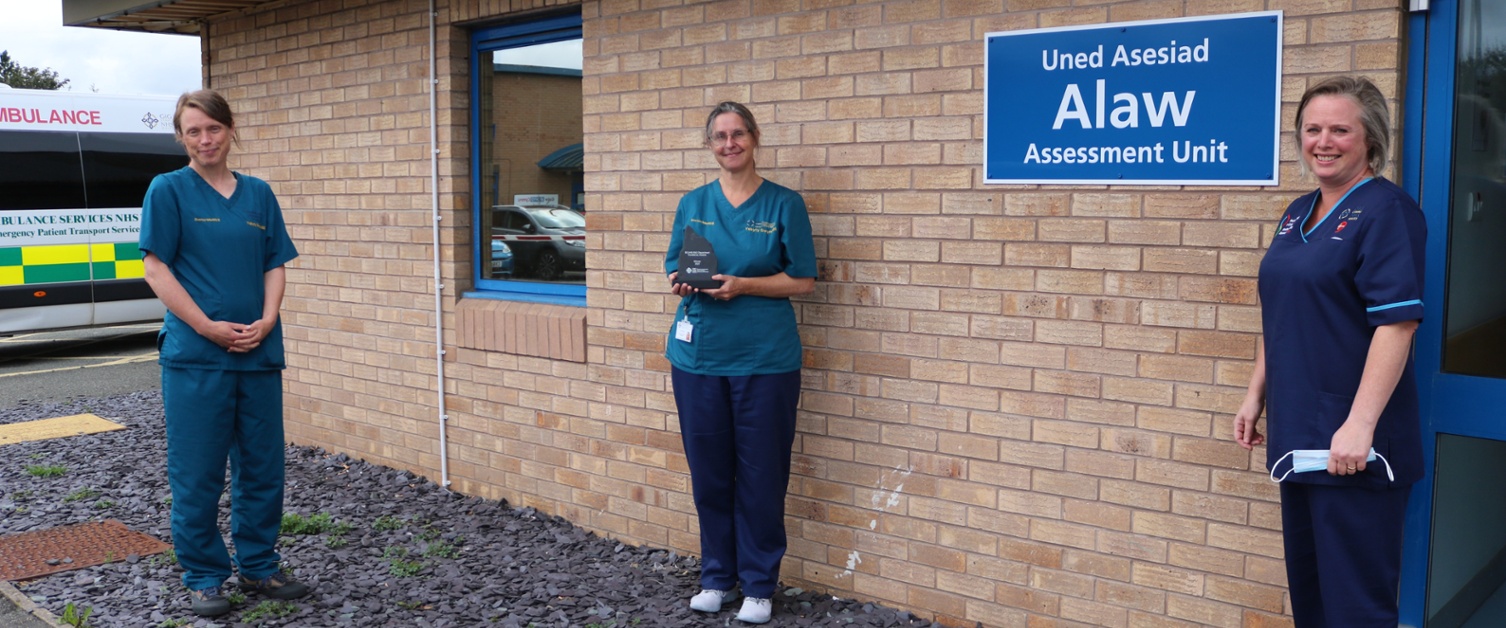 Doctors across the Health Board have been recognised for their dedication to research with a special award.
The Oncology Consultants at Ysbyty Gwynedd, Consultant Haematologist Dr Earnest Heartin at Glan Clwyd Hospital and Wrexham Maelor's Consultant Physician Dr Orod Osanlou were all winners of the Principal Investigator Commitment to Research Award at this year's Betsi Cadwaladr University Health Board's Research & Innovation Awards.
Research Team Manager, Alice Thomas at Ysbyty Gwynedd nominated the group of Consultants at Ysbyty Gwynedd for their commitment to research.
She said: "The Oncology Consultants are always striving to provide patients in the West of the Health Board with opportunities to participate in clinical trials.
"They are always engaged, approachable and a pleasure to work with. They have provided a great deal of support to myself and the Research Team in Ysbyty Gwynedd over the years."
Dr Catherine Bale, Consultant Medical Oncologist at Ysbyty Gwynedd said the team on the Alaw Unit were delighted to have been presented with the award.
She said: "Clinical research has always been at the heart of our working ethos as it benefits our patients and ensures that we continue to deliver high quality of care.
"The COVID-19 pandemic has made trial recruitment challenging but working closely with our experienced research nurses we are rebuilding an active trial portfolio and are looking forward to seeing our patients benefit into the future."
Dr Heartin, who is based at Glan Clwyd Hospital, has been praised for his dedication to Haematology research at the hospital.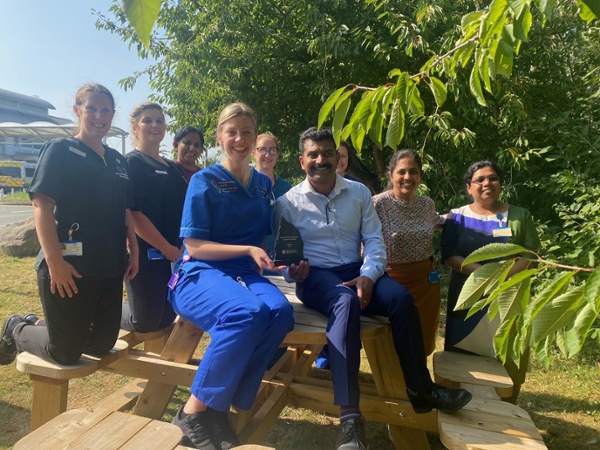 Research & Development Manager, Lona Tudor Jones, who nominated Dr Heartin for the award, said: "During the last 12 months, many oncology trials were closed to recruitment and follow up.
"Dr Heartin made every effort to successfully keep the Haematology Research at Glan Clwyd Hospital at the forefront of patient care.
"It is obvious to all that have met him that Dr Heartin has always kept cancer patients as a priority; the virus has never got in the way of that.
"He has taken up the role as Principal Investigator for a new study that gives eligible patients access to more 'Covid safe' treatments, with the aim of revolutionising how we give these patients chemotherapy.
"Despite his high pressured job as Principal Investigator and Clinical Director, Dr Heartin always remains approachable, a great educator, professional and positive."
Dr Osanlou, who is based at Wrexham Maelor Hospital, has been recognised for his tireless efforts in setting up the biggest vaccine trial in Wales, NOVAVAX that recruited 480 patients in two weeks of opening.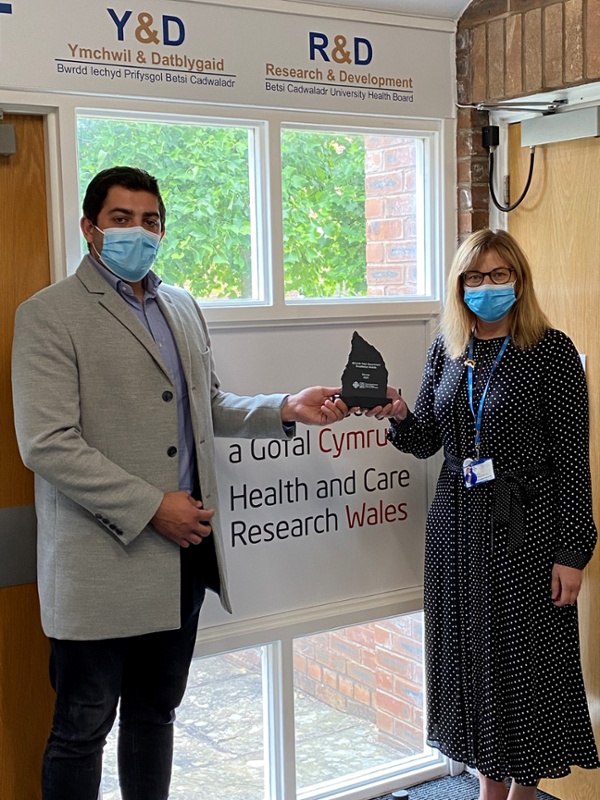 Research Team Manager at Wrexham Maelor Hospital, Jane Stockport, said: "Orod is extremely motivated and driven.
"He is setting up the North Wales Clinical Research Facility and plans to expand in the future to run phase 1 and 2 drug trials, supporting the Research Team with day to day support and manage the national portfolio trials in Wrexham.
"Dr Osanlou has highlighted the potential and achievements that Wrexham is capable of and offering the citizens of North Wales to be part of extremely important research."
Director of Health and Care Research Wales, Professor Kieran Walshe, said: "We want to congratulate the winners and thank all our research staff who have worked tirelessly throughout the pandemic to continue essential research work. We are proud of the efforts staff have made to continue providing world-class care to patients in all disease areas."