Dentist pledges to 'see it through' after stepping in to treat NHS patients in Colwyn Bay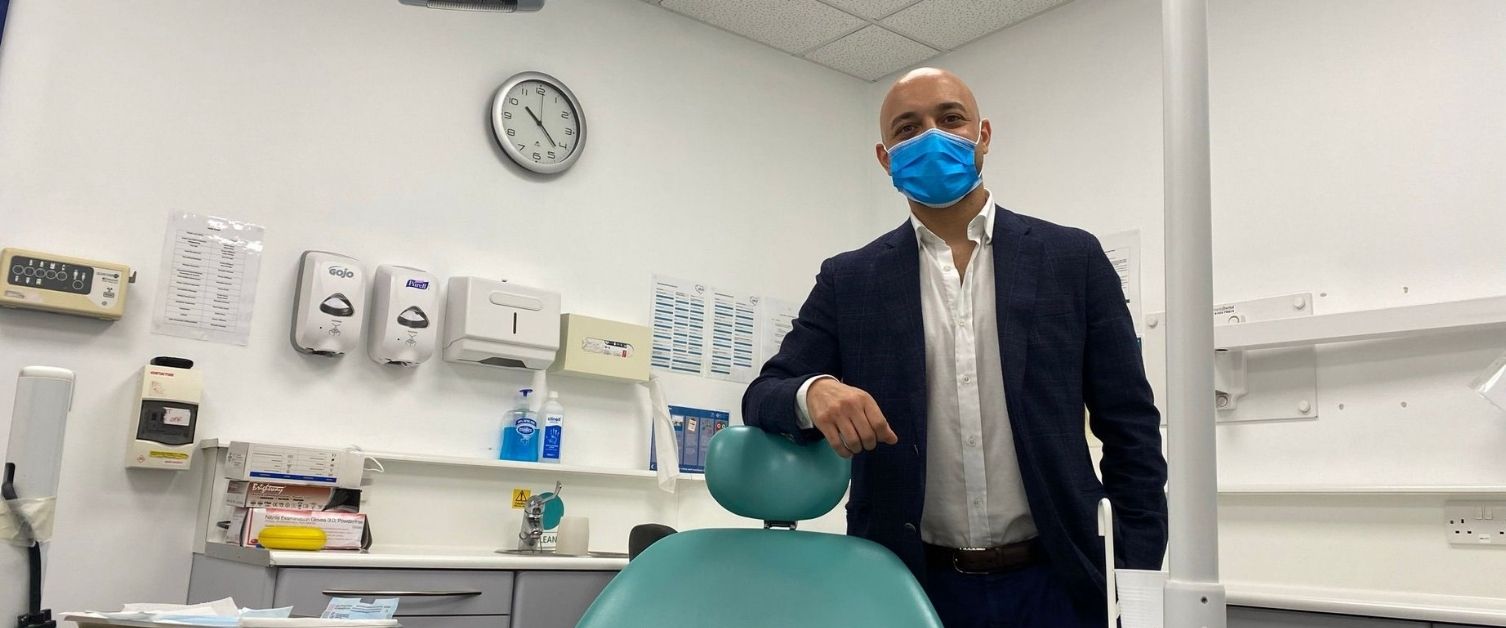 21/10/21
A dentist who uprooted his family to make sure NHS patients in North Wales receive the treatment they need says he intends to "see it through".
Dr Mostafa Hassaan took over the Eirlys practice on Princes Drives, Colwyn Bay, in February.
The former provider of services there gave notice it would be handing back its contract for Colwyn Bay's practice and another in Caernarfon in November last year.
It meant around 15,000 NHS patients feared they would lose access to local dental services and sparked local campaigns to restore services, despite assurances from Betsi Cadwaladr University Health Board a replacement would be found.
A new provider formally took over in February when a contract was signed with the Eirlys Dental Practice to serve the Colwyn Bay and Caernarfon sites.
The company, which had operated from the old County Hall premises in Dolgellau for the past three years, is owned by Dr Hassaan.
He said: "It got me very excited to take on the practice. When the Colwyn Bay and Caernarfon practices became available I thought 'this is exactly what I've done before'."
However he was met with premises which needed upgrading and, under new rules for dental surgeries, couldn't complete aerosol generating procedures (AGP) until sophisticated ventilation was installed.
"The surgeries needed investment," he said. "We've changed the ventilation (at a cost of more than £13,000) and reduced the time between appointments.
"We've made an investment of £300,000 on equipment and maintenance – everything my family has and more."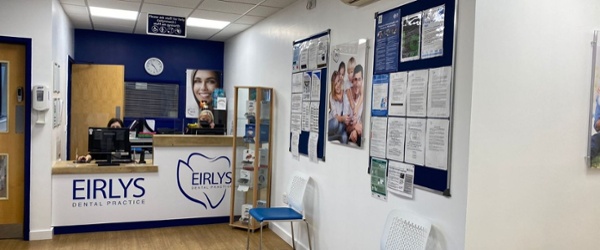 The immediate focus was on cutting down the huge patient waiting list for treatment which had amassed before and during the Covid pandemic.
The team has completed around 5,000 appointments since April, with 60% of them urgent cases.
Of those, seven in every 10 were classified as red or amber - presenting with the most serious high risk and high need.
"We're trying to help people who haven't been seen for years," said Dr Hassaan, 38. "Regulations mean we are working at a slower pace than before the pandemic but we are doing everything possible to see as many patients as we can.
"In Colwyn Bay we've completed 5,000 treatments which means everyone in pain has been handled and that's something I'm very proud of.
"There's still a huge backlog and we are prioritising patients by clinical need but that doesn't mean you shouldn't call us if you're in pain or discomfort.
"However please accept staff are working as hard as they can in very difficult circumstances and they will get to you. So please have patience when you call us."
Dr Hassaan obtained his Bachelor of Dental Science and Oral Surgery in 2008, and then went on to complete his Membership of the Royal College of Surgeons of Edinburgh (MFDS).
He is a member of the British Dental Association and a full member of the British Academy of Cosmetic Dentistry.
Dr Hassaan has tutored for the Overseas Registration Exam (ORE) and Licence in Dental Surgery at the Royal College of Surgeons of England and on other leading clinical skills Courses in the UK.
Having been an assistant clinical director for a practice group working around London, he saw the opportunity in Dolgellau more than three years ago and took the decision to move his wife and two children to North Wales.
It's a move he has never regretted, largely because of the differences of working within the Welsh system and the outdoor lifestyle he's been able to pursue.
He said: "In Wales the approach is very different to England. We are more supported by the system here and we hope it keeps going that way. We are so lucky to be here where there's a collaborative feel.
"There is a mass exodus to private in the dental field (mainly in England) but with the model we have developed and with continued support we will be here for our patients for decades to come.
"We can't afford to lose any more NHS practitioners or practices now, and as a company our most valuable asset are the people who keep it going and look after our patients and keep them out of pain.
"My family has made its roots here in Wales and we intend to see it through."