Dementia Hub launched to support those who are most vulnerable in our communities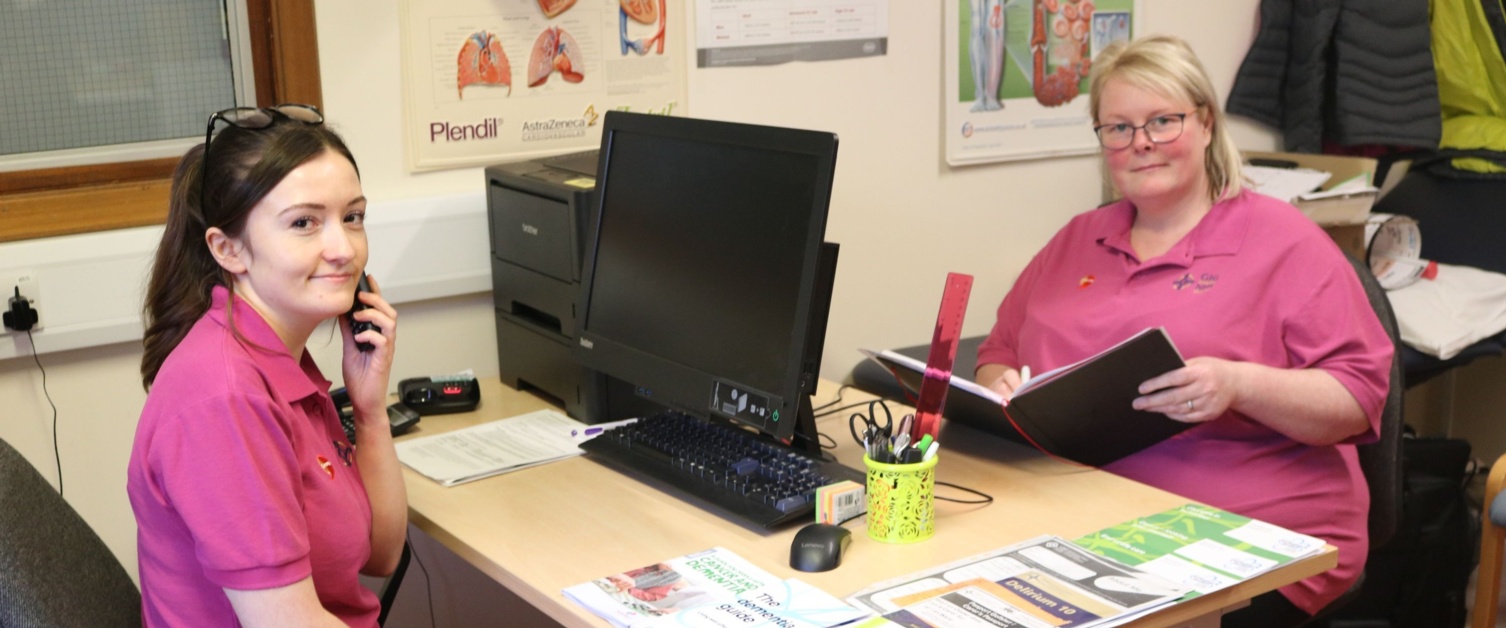 A Dementia Hub has been launched at Ysbyty Gwynedd to enable staff to provide support to those living with the condition during the outbreak of COVID-19.
The service will operate seven days a week from the hospital by the Dementia Team.
Dementia Nurse Practitioner, Delyth Thomas, said she was delighted they could offer this service to ensure they can provide support for those living with dementia during these unprecedented times.
She said: "This is a very worrying time for people living with dementia and also their carers, family and friends.
"The dementia team here in Ysbyty Gwynedd would like to reassure you that we will try our very best to support you during this very difficult time.
"In order for us to achieve this we have set up a temporary bilingual Dementia Hub to provide support over the phone.
"The seven day service will be open between 8.30am and 4.30pm, if we need to be out of office for any reason, please do leave us a message and we will get back to you as soon as we can. You can also leave us a message outside of these opening hours and we will get back to you."
The team are also working alongside Alzheimer's UK and Carer's Outreach who are able to offer support to families and carers.
To contact the Dementia Hub for more information call 01248 384384 and ask for extension 4041.