Critical Care Transfer Service launches across North Wales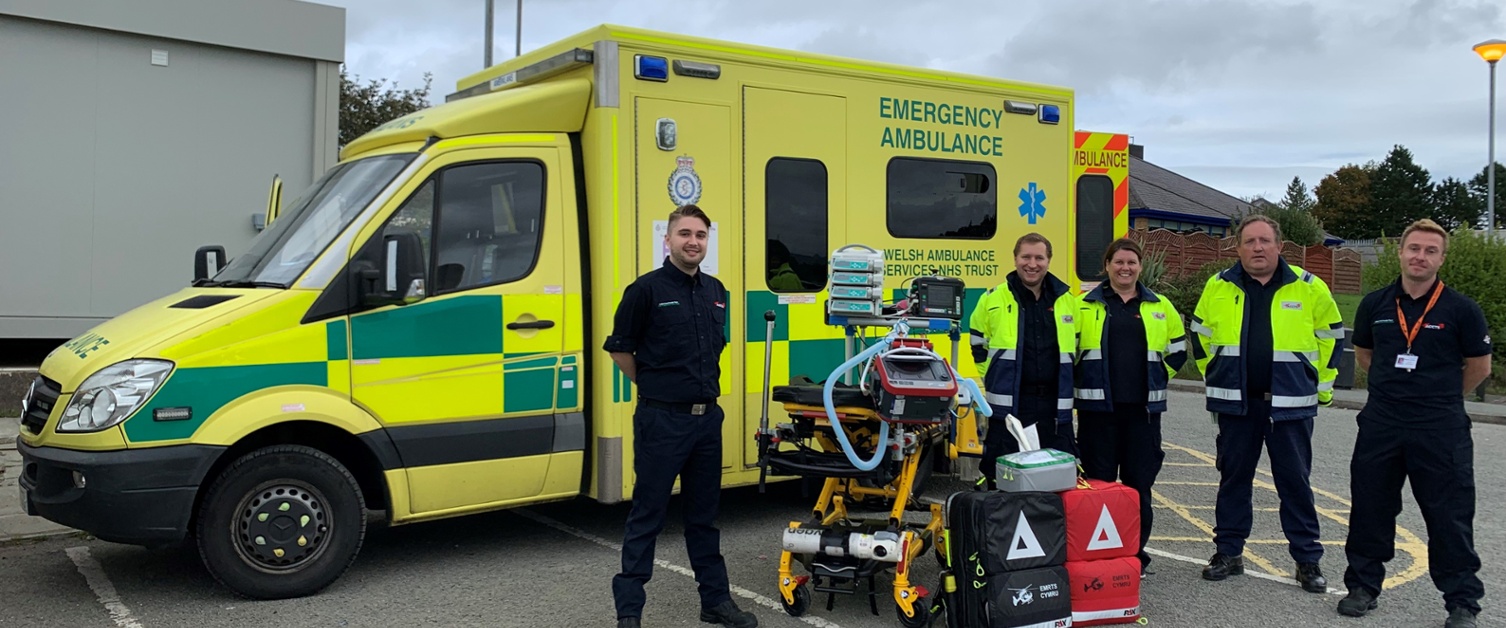 A new Critical Care Transfer Service, that will be responsible for transferring the most critically ill and injured patients to specialist centres for treatment, has launched in North Wales.
The Adult Critical Care Transfer Service Cymru (ACCTS) is a new road-based service based at Ysbyty Gwynedd in Bangor, and will ensure timely transfers of critically ill or injured patients who are already in hospitals across the region to specialist centres for treatment and specialist intensive care.
The team will also be responsible for repatriating patients to a hospital closer to their home when they no longer need specialist care.
The service, funded by Welsh Government, has a consultant-led team with dedicated clinical staff with their own vehicles and equipment.
Dr Mike Slattery, Consultant Clinical Lead for ACCTS in Wales, said: "We are very excited to be launching this service across North Wales after establishing the service in South Wales during August.
"Having this service in place will benefit both patients and also the wider health service.
"Previously if a patient required treatment at a specialist centre outside of North Wales it would require using an ambulance, also a doctor and nurse would need to accompany the patient which could impact services in the hospital.
"Now we have this dedicated service in place it means we have that specialist team on hand to transport and care for that patient to their destination. As we have our own vehicles it means we do not need to use an ambulance and do not require any staff to be taken from their Intensive Care Unit to accompany that patient.
"Critical care is a process and not a location, through this service we can now provide a mobile critical care unit with a dedicated specialist team to provide intensive care for patients during their transfer."
It is hoped that this new service will also attract new doctors from across the country to work in North Wales.
Christopher Shaw, Service Manager for ACCTS said: "We are very excited to have the opportunity to set up this service and it wouldn't have been possible without the support from Betsi Cadwaladr University Health Board and Welsh Government.
"As well as providing transfers for our sickest patients we can also support the Health Board with transferring patients to different hospitals when they need to create extra space on each site.
"We have already had strong interest in ACCTS from clinicians across the UK and we hope by having this service in place in North Wales it will attract highly skilled medical, nursing and allied health professionals to come and work with us."
Minister for Health and Social Services Eluned Morgan said: "I'm pleased to see this new dedicated adult critical care transfer service starting in North Wales. It is an important part of our plans for improving adult critical care.
"As with other healthcare systems, we need to speed up the pace of change within critical care to ensure we have the right services in the right place for people who are critically ill.
"I want to take this opportunity to recognise and acknowledge the dedication and commitment shown by everyone working in critical care in very difficult circumstances of the last 18 months – I thank you for your hard work, professionalism and compassion.
"Today, I have published the Quality Statement for Care of the Critically Ill, which sets out our vision for improving services."