Colwyn Bay runners beat the clock to raise funds for special care baby unit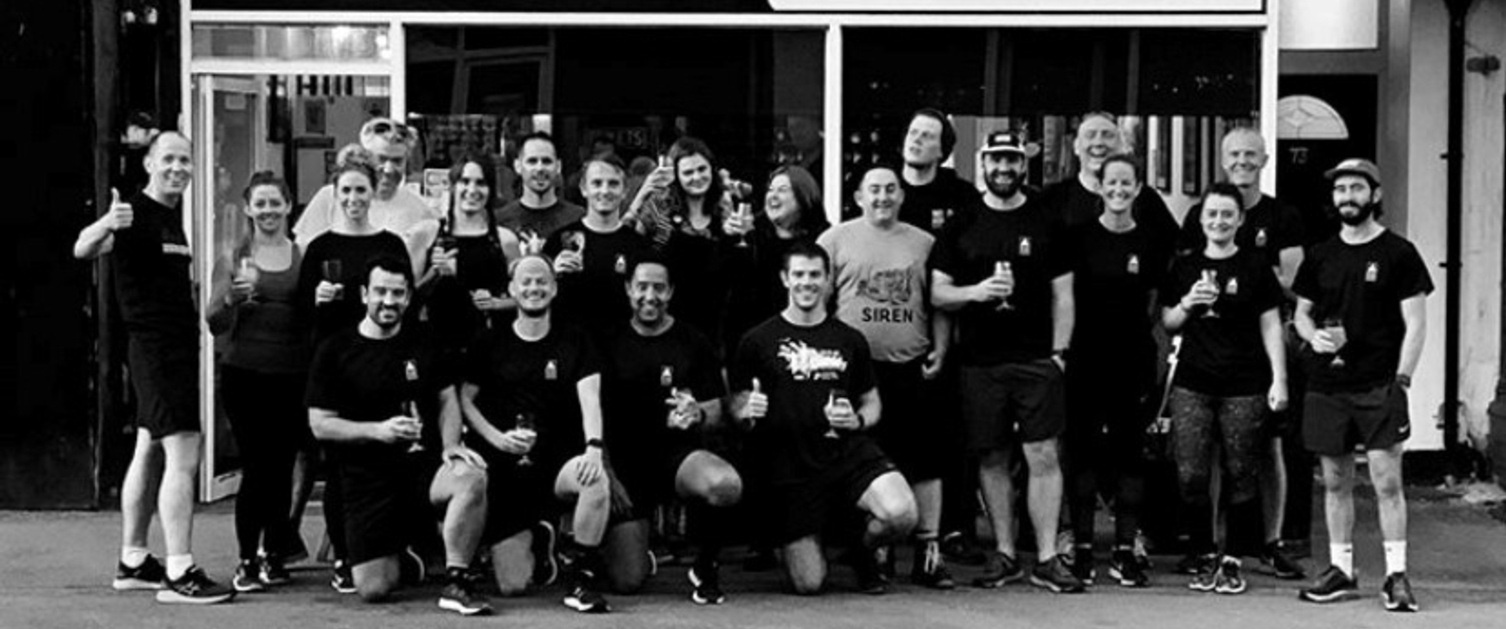 A group of runners have tackled a gruelling 24-hour fundraiser to help families with poorly children across North Wales.
Colwyn Bay-based social running club The Black Cloak Runners raised more than £3,000 for Cuddles, which supports Glan Clwyd Hospital's North Wales Neonatal Unit.
The amateur athletes took on 5-mile stints every four hours over the course of 30 miles to raise funds which will help kit out the unit's temporary residential rooms.
The rooms help families who live long distances from the unit stay closer to their infants while they receive treatment.
A team of 20 runners took part in the challenge to give back to the unit which cared for two of the group's children.
Police Officer Eryl Lloyd's son George was born at just 27 weeks gestation in 2014. He spent three months receiving care at the hospital's special care unit, and is now a healthy, happy six-year-old.
Martha, daughter of Max Harris, owner of The Black Cloak Taproom in Colwyn Bay where the running club is based, was born at 26 weeks and weighed 1lb and 6oz. She is now 4 years old and recently started school full time.
Group member Aaron Haggas, who works with Eryl for North Wales Police, said: "Cuddles is the nominated charity for both the running club and the Black Cloak Taproom in Colwyn Bay, where we have knitted teddies raising money for cuddles on the bar".
"I work for the Police, and when George was born, it was a really bad time. Eryl's a fantastic guy, someone who's so positive and would do anything for anyone. But to see him heartbroken and worrying for his little lad, was awful.
"Picking the special care baby unit as a local cause to support was a simple choice. I think everyone knows someone who's been touched by the work they do on the unit.
"We originally aimed to raise £500, but have had fantastic support, and I'm really proud of the generosity everyone's shown, especially at this time where times are tough because of COVID."
The group set off at 8pm on a Friday evening, and completed five miles ever four hours, completing the final miles of the challenge 24 hours later
Aaron said: "It was really tough. At first the adrenalin is kicking in and you feel great, but into the morning and mid-day, it really was dragging.
"We ran a route through Colwyn Bay and Rhos-on-Sea, and the focus was on trying to be as consistent as possible.
"It was a great team effort to get through it, raising money for a really worthy cause."
Angela Hannah, Senior Staff Nurse, said: "This is fantastic news for parents who stay on the unit with us.
"In a lot of cases, families stay with us for many weeks at a time, so it's really important that we can try to provide a more homely, less clinical environment for them.
"Easing anxiety and the pain of separation for parents is what we strive for, particularly at this really difficult time."