Changes to community hospitals and minor injury units in Gwynedd and Anglesey in response to COVID-19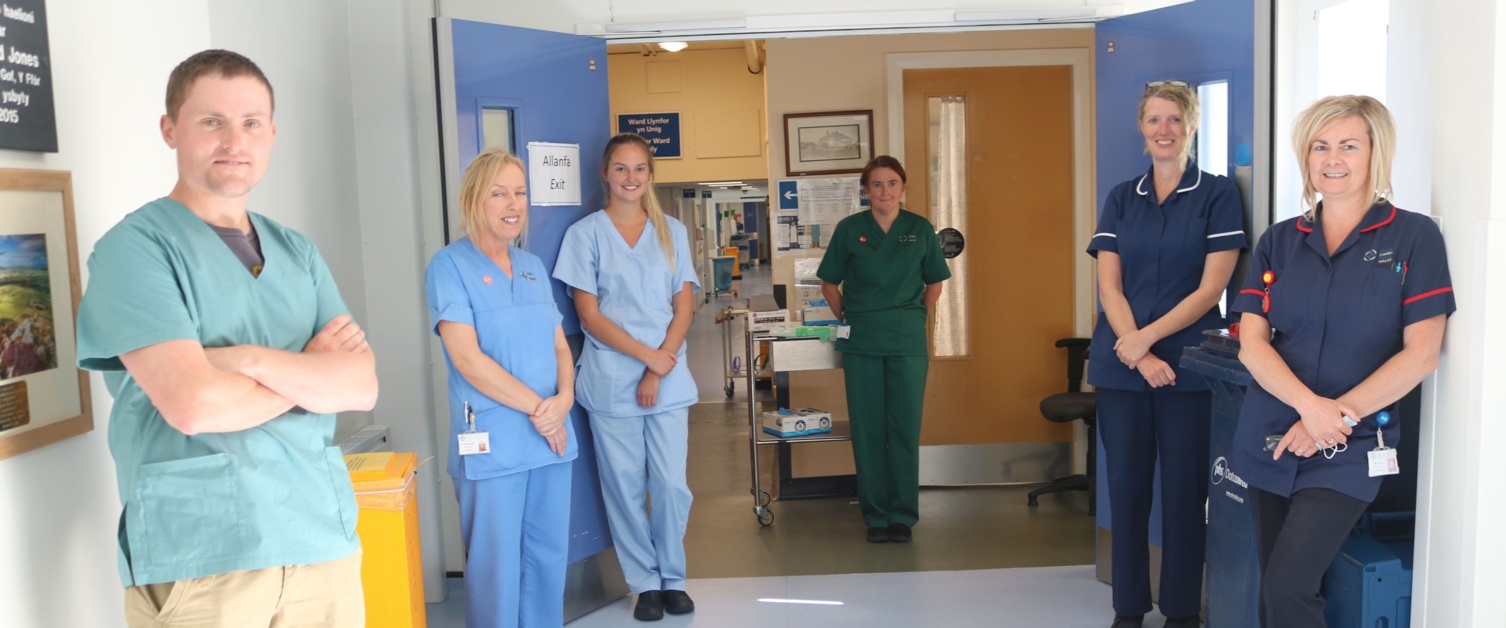 In response to the outbreak of COVID-19, plans have been put in place to increase the number of available beds across the six community hospitals in Gwynedd and Anglesey to ensure patients with COVID-19 are cared for separately.
In Gwynedd, this means temporarily closing Minor Injury Units at Bryn Beryl Hospital, Dolgellau Hospital and Tywyn Hospital to ensure there is a sufficient number of staff to care for patients on the wards within the community.
Ysbyty Alltwen's Minor Injuries Unit remains operational during the outbreak of COVID-19 and is open 24 hours a day, seven days a week.
Dr Eilir Hughes, GP and Clinical Lead at Ysbyty Bryn Beryl said: "We're very conscious of trying to reduce the spread of COVID-19, so we've introduced a new system in our community hospitals to keep everyone as safe as possible.
"Patients with suspected or confirmed COVID-19 are being cared for in Bryn Beryl Hospital and Dolgellau Hospital, whilst patients with non-COVID-19 related conditions are being cared for in Ysbyty Alltwen, Tywyn Hospital and Eryri Hospital."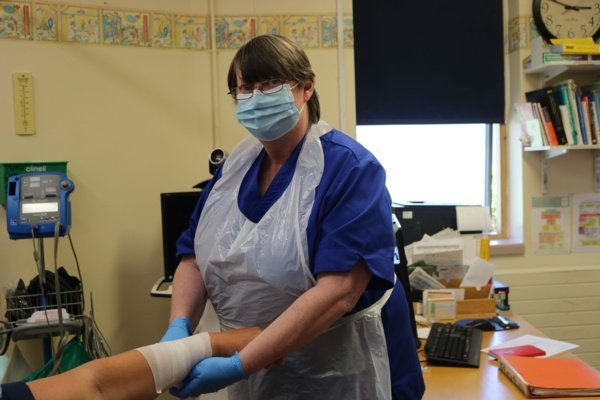 In Anglesey, patients with suspected or confirmed COVID-19 are also being cared for at Penrhos Stanley Hospital but patients who are in need of urgent care are still able to access the Minor Injury Unit in a separate part of the hospital that is open between 8am – 8pm seven days a week.
Ffion Johnstone, Area Director for Betsi Cadwaladr Health Board's West Area, said: "We are working hard to ensure that the public continue to have access to our Minor Injury service in the community.
"This helps to prevent the need for people to visit Ysbyty Gwynedd's Emergency Department, unless it's for a serious or life threatening injury.
"We understand that the temporary closure of some of our Minor Injury Units may result in some people travelling longer distances in some instances, and we apologise for this. But we hope that people understand this is a development we have had to make to help keep everyone as safe as possible."
Minor Injury Units can treat:
Bites or stings (insect, animal and human bites)
Minor burns or scalds
Emergency contraception outside pharmacy hours
Minor eye injuries
Minor injuries such as sprains and strains
Minor head injuries (children and adults)
Nasal injuries
Minor back/