Celebrating International Nurses Day 2022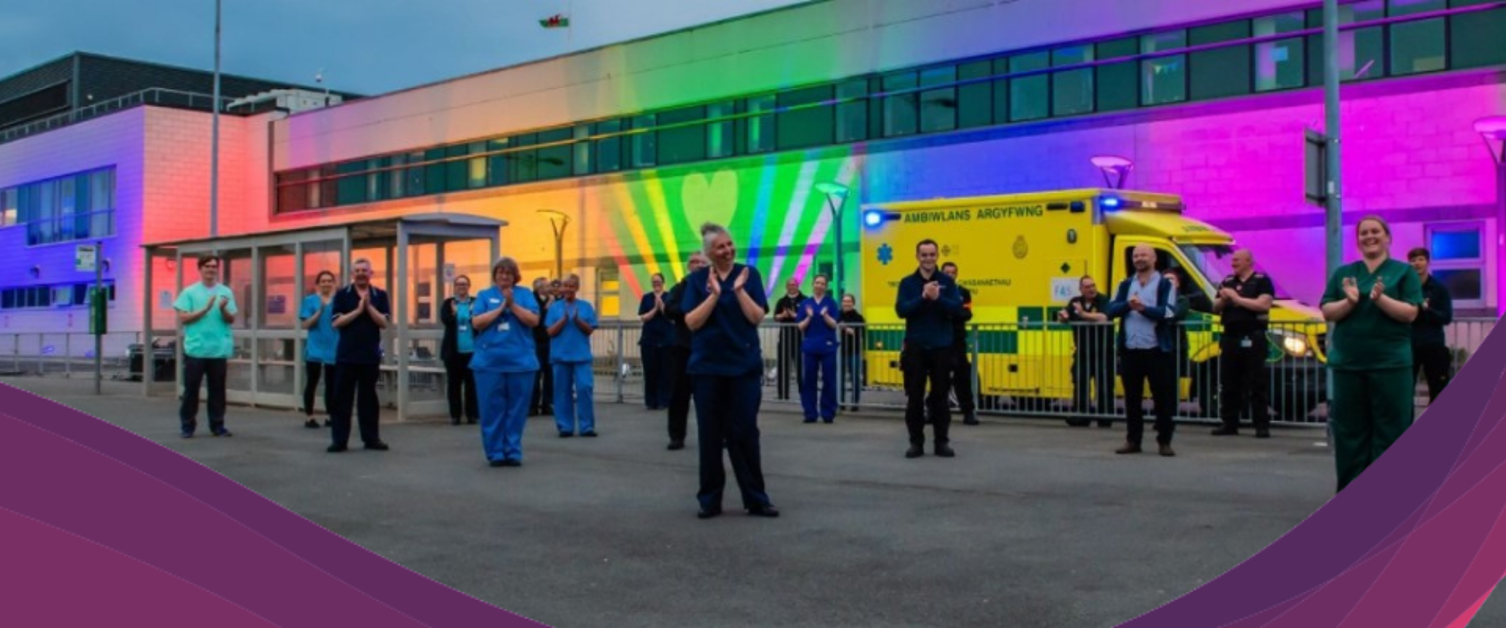 Today we celebrated International Nurses Day (12 May) across all our sites in North Wales.
To mark the day we have showcased some of our Nurses' stories to highlight their incredible work, via these videos.
Hospitals across the Health Board have held various events and activities to celebrate the occasion, including cake stalls, quizzes, dressing up in traditional nurses uniforms, as well some Matrons wearing student nursing uniforms to celebrate the nurses of the future.
This year's theme for International Nurses Day is the investment in nursing and right to secure global health, it's also a chance to celebrate our Nurses, as well as an opportunity to say thank you.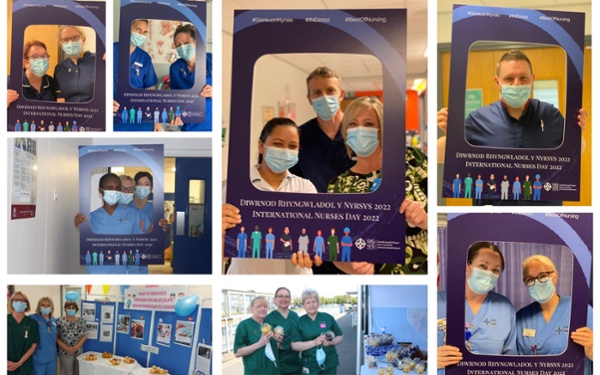 Gill Harris, Deputy Chief Executive of the Health Board and Executive Director for Integrated Clinical Service, has shared her praise in recognising the excellent work of our Nursing colleagues.
Speaking to staff Gill said: "I reach out to our staff on International Nurses Day to thank you for everything that you do, everyday of the year. We've worked through an intensely challenging two years, and those challenges continue. During the pandemic, you've risen to each and every challenge, you've delivered care in environments with which your unfamiliar with, you've moved from services that your comfortable with, to support ones that perhaps you're less comfortable with, you've innovated, you've stepped forward, you've stepped up, in order to deliver the best possible care to our patients, our public, and for those that love them.
"You're covering gaps in our workforce and continue to deliver that excellent care and you're continuing to innovate. I'm immensely proud that everything you do, every day. I'm immensely proud the way that you deliver care to our patients kindly and compassionately and to our communities. I'm immensely proud to call myself a nurse and to work alongside you. Thank you."