Capsule Endoscopy introduced at Ysbyty Gwynedd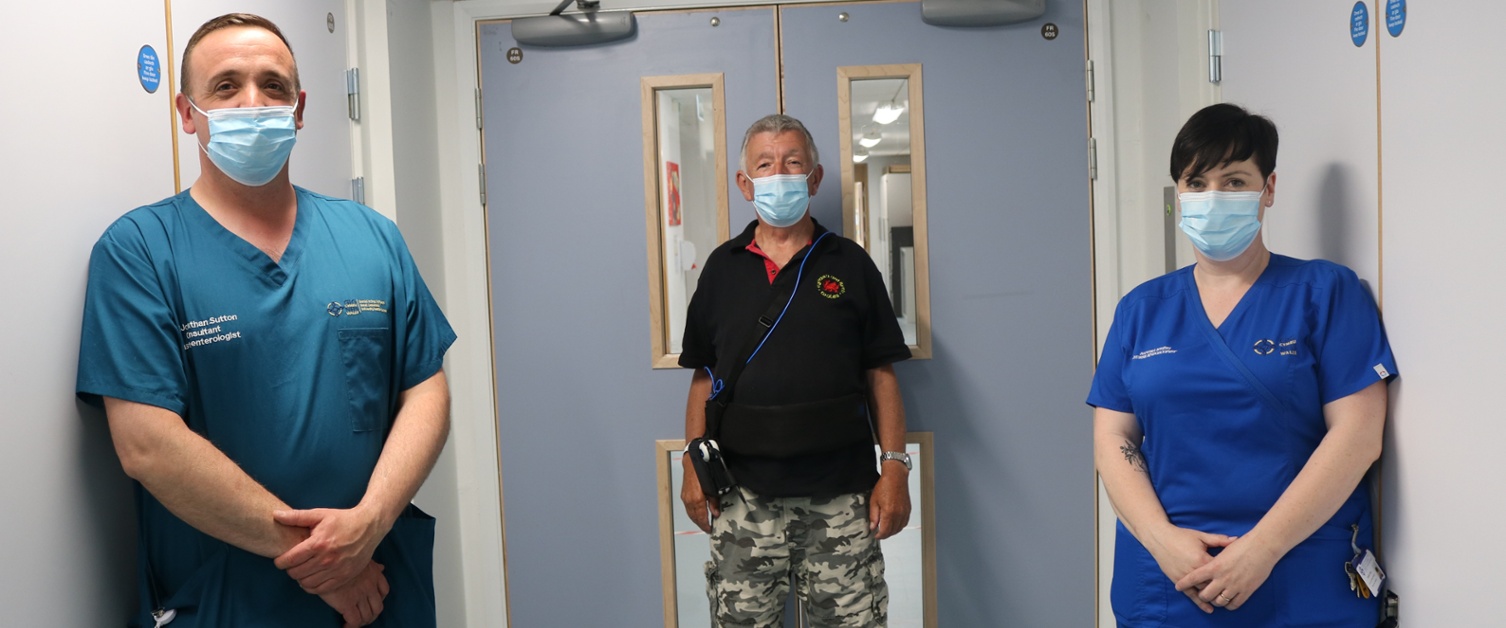 03.03.22
A tiny camera, encapsulated in a pill, is now being used at Ysbyty Gwynedd to help diagnose abnormalities in the small bowel.
Capsule Endoscopy is ideal for investigating obscure Gastrointestinal bleeding (GI) in patients and those who may have inflammation in the bowel from conditions such as Celiac disease.
The capsule, which is the size of a large vitamin pill, is swallowed by the patient, who is then free to go back to work or home. On its journey through the oesophagus, stomach, and small intestine it takes around 100,000 images, which are then transmitted to a data recorder on a belt.
Around eight hours after swallowing the pill, the patient returns to the Endoscopy Department where the belt is removed and the images downloaded and reviewed by a clinical endoscopist. The pill containing the camera is disposable and is simply flushed away by the patient.
Ysbyty Gwynedd's Endoscopy department began offering the service towards the end of 2019 and so far carried out around 15 procedures with the capsule.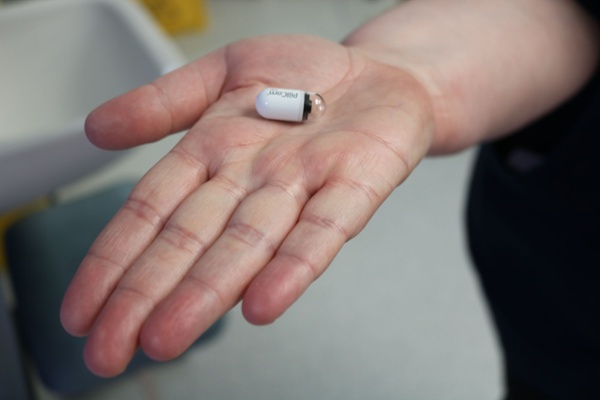 Dafydd Price, who was the first patient to undergo the diagnostic procedure at the hospital, has praised the team for the care he received during his time in the department.
He said: "It's incredible they are able to offer this type of technology and I'm sure this will benefit many more patients such as myself.
"I was very pleased to be their guinea pig and it was exciting to be part of something new!
"The staff were fantastic, they went through the procedure with me and explained fully what to expect and answered all my questions.
"It can be nerve wracking attending hospital for investigations but the staff made it easier for me and made me feel very much at ease, they were brilliant."
Capsule Endoscopy was first introduced in the Health Board at Wrexham Maelor Hospital prior to the start of the pandemic.
Nurse Endoscopist, Sandra Ewing said the department at Ysbyty Gwynedd were delighted that the service has now been extended and they can offer this diagnostic treatment at Ysbyty Gwynedd.
She said: "We are really pleased we are able to offer this service at our hospital, it will provide an essential gastrointestinal service to our patients locally without having to travel to another hospital."