Award for NHS learning disability team who go 'above and beyond' to support vulnerable patients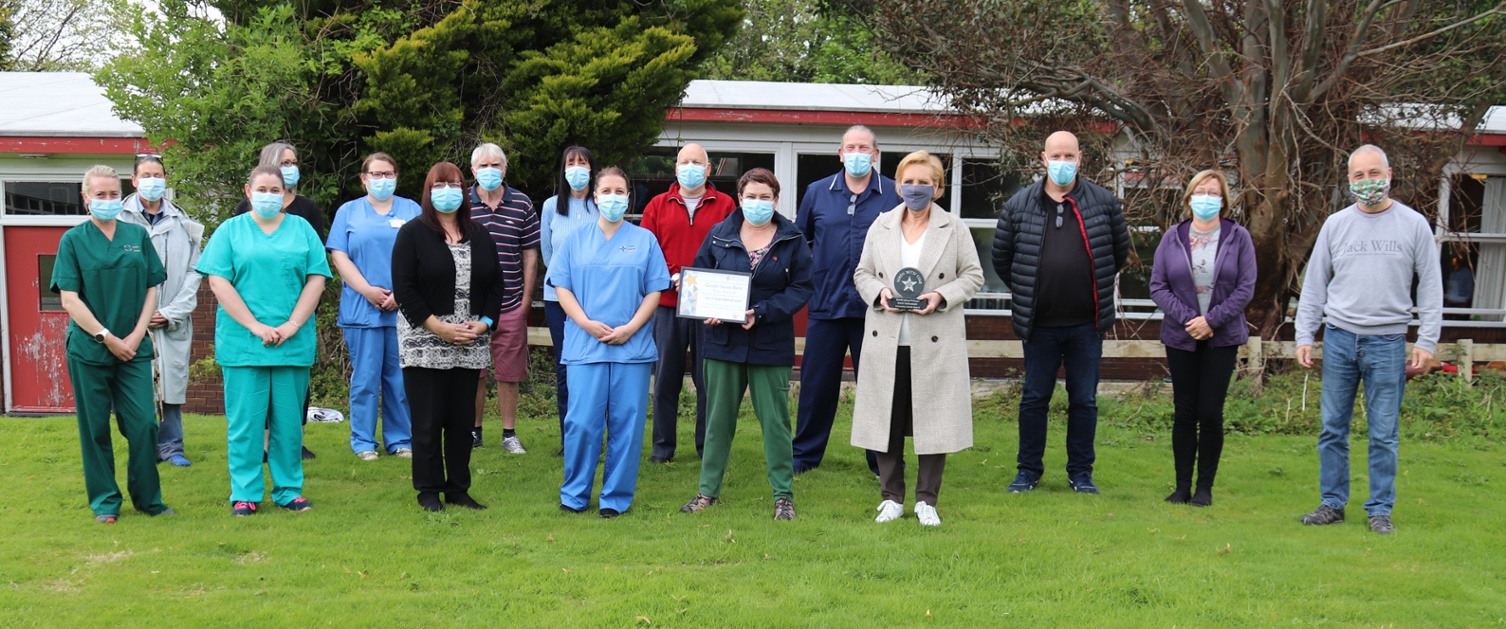 19/05/21
An NHS team who provide rehabilitation for people with learning disabilities and mental health difficulties have scooped an award for their work during the COVID-19 pandemic.
Staff at the Tan y Coed Rehabilitation Unit at Bryn y Neuadd Hospital, Llanfairfechan, are the latest winners of the Seren Betsi Star Award, which recognises the hard work and dedication of Betsi Cadwaladr University Health Board staff.
Nestled in woodland between the Carneddau mountains and the Irish sea, Tan y Coed provides rehabilitation support to people with learning disabilities and mental health difficulties who can display challenging behaviour.
The team were nominated by their manager, Dewi Evans, who praised his colleagues' determination to keep patients safe in the face of huge adversity over the past 12 months.
Not only have Tan y Coed staff faced the unprecedented challenge posed by the COVID-19 pandemic, they have also had to contend with relocating their vulnerable patients to temporary accommodation on the Bryn y Neuadd site at short notice, after structural problems were identified with the Tan y Coed buildings.
"The COVID-19 Pandemic has brought unexpected and unprecedented challenges for the NHS and I think it's fair to say that no-one has escaped unscathed," explained Dewi.
"Given the nature and presentation of our patients, relocating them was never going to be an easy operation to undertake in a very short timeframe.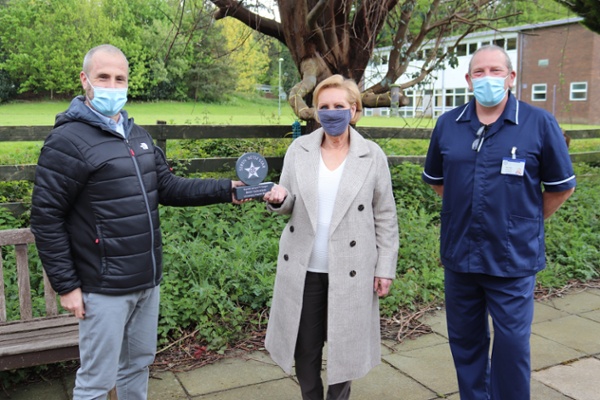 "This had the potential to be a very difficult and upsetting time for all our patients. However, due to the exceptional professionalism and genuine love, care and commitment shown by all the staff team, this has not been the case.
"The moves have proved to be very difficult for our staff and they deserve recognition for their selfless professionalism in ensuring our patients' safety and wellbeing during this extremely challenging period.
"I cannot commend them highly enough for going above and beyond in a crisis situation."
The team were presented with the award by Nichaela Jones – Head of Nursing for Learning Disability Services, and Will Williams - Head Of Operations And Service Delivery for Specialist Commissioned Services, during a surprise ceremony.
Will said: "This award is well deserved recognition for a team that consistently go above and beyond to provide the very best care for our patients."
Nichaela added: "The team at Tan y Coed represent everything that is good about learning disability and I'm incredibly proud of the way they have pulled together to support our patients during a very challenging time."