App provides vital updates for new parents during COVID-19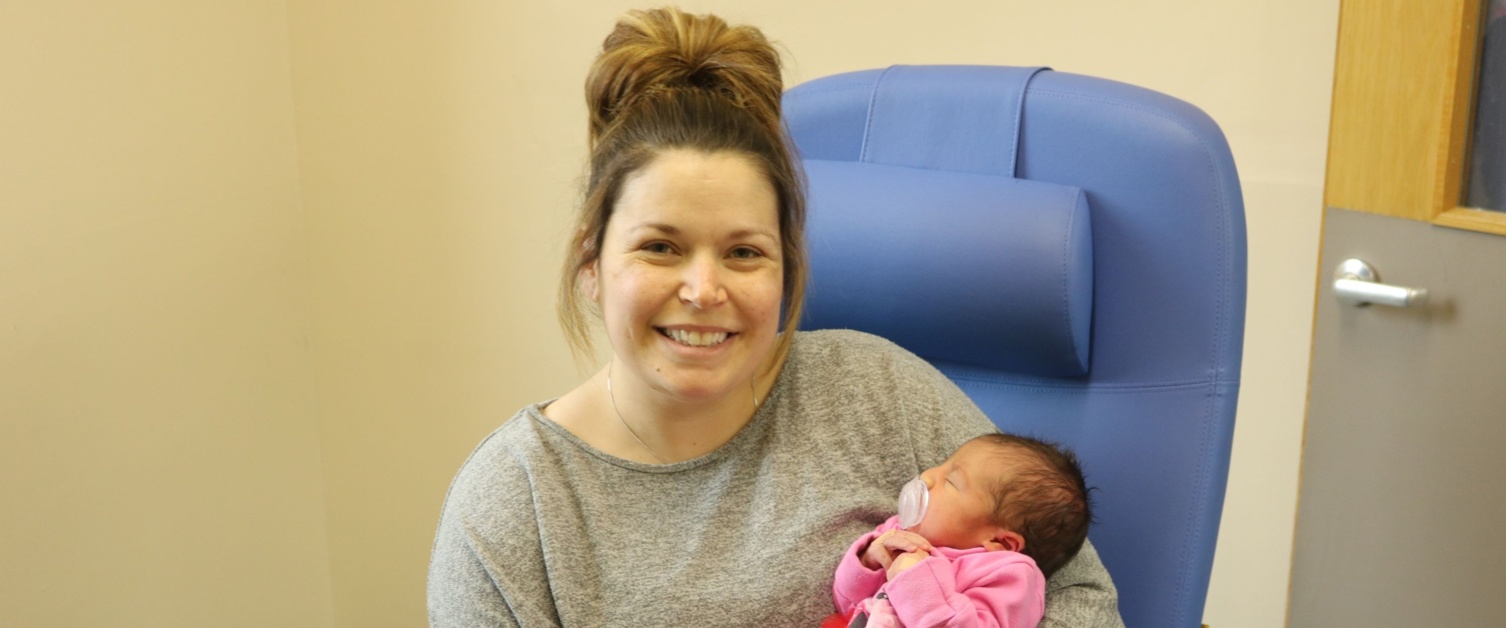 A free app is allowing parents to receive regular updates and photos of their child on Special Care Baby Units (SCBU) during the outbreak of COVID-19.
Due to the current pandemic it is not always possible for new parents to be with their baby at all times while they are being cared for in the hospital's neonatal unit.
Staff from Ysbyty Gwynedd and Glan Clwyd Hospital's neonatal units are using the BadgerNet Baby Diary that allows parents and families secure, real time access to photos of their baby while in hospital care over the internet through their PC, tablet device, or mobile phone. Wrexham Maelor Hospital's Neonatal Unit will also be introducing the app in the near future.
Bethan Roberts, from Llangefni, who gave birth to baby Beca Lois Hughes on Monday, 27 April is the first mum to trial the new technology at Ysbyty Gwynedd.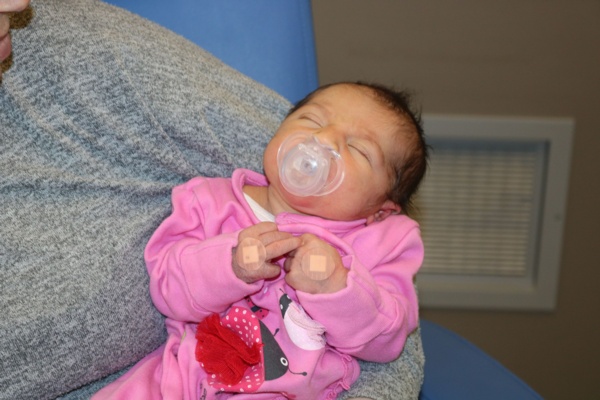 She said: "I came into hospital two days before giving birth and it was really strange as my partner, Ian, had to leave me at the door as he wasn't allowed to come in with me.
"Two days later and due to complications with the birth I was taken to theatre for a caesarean. Ian was with me during the birth but he was only allowed to stay for half an hour because of the current restrictions due to COVID-19.
"He hadn't had chance to hold our new baby or even spend much time with her.
"I was lucky as I remained in hospital with her until I was discharged but I can't imagine how difficult it must be for new parents to leave their child at hospital and not be with them.
"When the staff on the ward asked me to trial the new Baby Diary I realised how vital this would be for parents during this time.
"It was really easy to use and the staff are excellent with providing advice and support so this would be really beneficial for parents to be kept up to date on their baby's progress and also receive pictures each day."
Neonatal Unit Manager, Caren Radcliffe, said the Baby Diary will be extremely beneficial for parents and staff during these unprecedented times.
She said: "Frequent communication from neonatal staff is important to alleviate parental stress and to ensure that parents understand their baby's condition and progress.
"We also want to ensure that parents feel involved in their baby's care and the Baby Diary helps us with that.
"Due to the challenges around visiting during COVID-19 this app allows us to communicate with parents in a different way on a regular basis. It's also vitally important that they receive visual updates on how they are progressing which is what the Baby Diary allows us to do in a secure way.
"This is already in place at Glan Clwyd Hospital's Neonatal Unit so we are really pleased we can now offer this at Ysbyty Gwynedd for new parents."
Bethan has praised the staff at the neonatal unit for their care during her stay at hospital and wants to reassure mums-to-be who may be feeling anxious during these times.
"From the day I arrived at the hospital I received fantastic care, I wasn't sure what to expect and felt quite anxious as I knew I would be alone.
"There were lots of other mums on the ward and it was nice as we were all chatting and the staff were so lovely and provided support for us all.
"I would like to thank everyone at Ysbyty Gwynedd's SCBU for the amazing care they provided for me and my new baby," she added.