Additional 250 beds for COVID-19 patients at Deeside Leisure Centre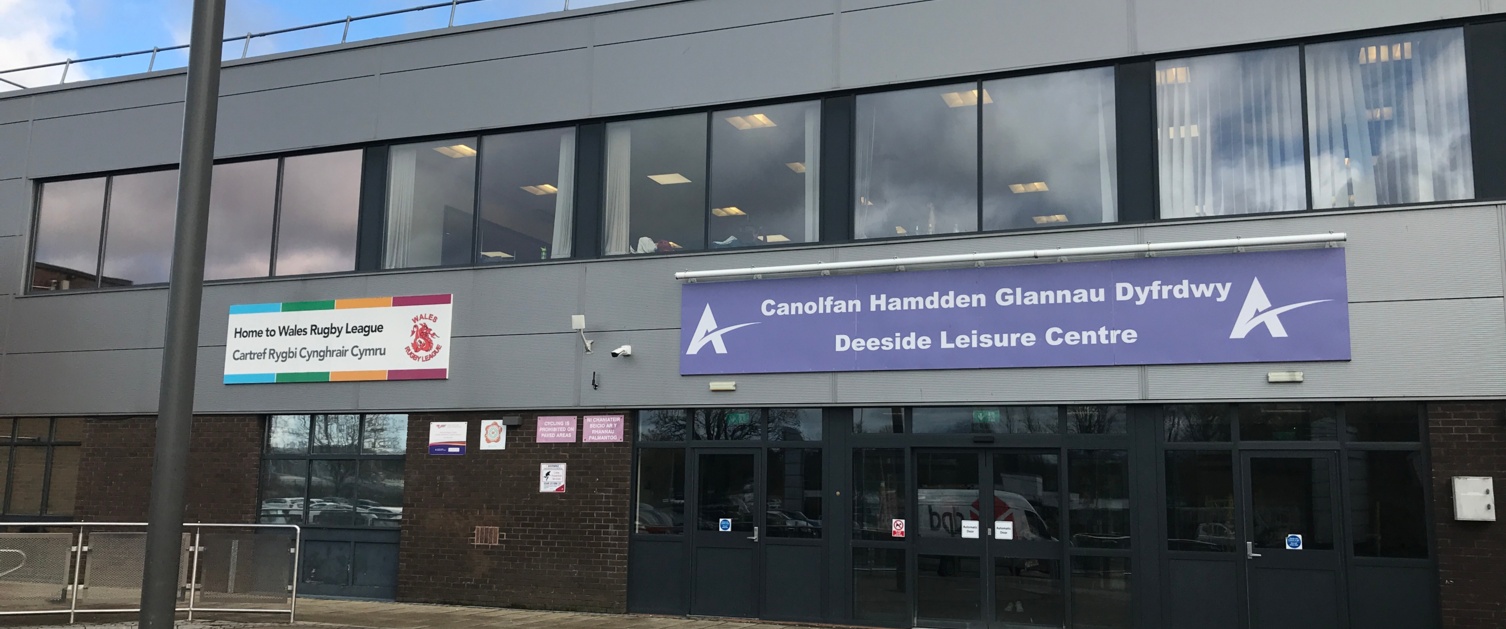 Deeside Leisure Centre will be the third location of a temporary hospital to treat North Wales residents with symptoms of COVID-19.
Around 250 additional beds will be made available to the NHS as part of the multi-agency partnership between Betsi Cadwaladr University Health Board, Flintshire County Council, Aura Leisure and Libraries, and Wrexham County Borough Council.
The third temporary hospital brings the total number of beds to be made available at temporary hospital locations in North Wales to around 850.
Venue Cymru in Llandudno will be converted to hold an additional 350 temporary beds, and Bangor University's Canolfan Brailsford will provide a further 250 beds.
All three temporary hospitals will help prevent admissions to the Health Board's three acute hospitals, and help patients who have received treatment at Ysbyty Gwynedd, Glan Clwyd Hospital and Wrexham Maelor Hospital to recover in order to return home.
Mark Polin, Chairman of Betsi Cadwaladr University Health Board, said: "We're immensely grateful for the support we've received from Flintshire County Council, Aura Leisure and Libraries, and Wrexham County Borough Council to secure Deeside Leisure Centre as the third location for a temporary hospital in North Wales.
"Indeed, all of our partners across North Wales are playing a vital role in helping ensure we have the capacity in place to prepare for a significant increase in the number of people who will need care in the coming weeks and months.
"A significant amount has been achieved within just a matter of weeks.
"Colleagues in the Health Board and in partner organisations are working around the clock to pull out all of the stops to help protect our communities.
"The scale of the task is significant but I am confident that working together, we can make the necessary rapid progress to bring all three sites into use within a month."
In addition, work is also underway to deliver a further 1,000 beds within the three Health Board district general hospitals.
Colin Everett, Chief Executive, Flintshire County Council said: "The Council and AURA, our local leisure and libraries services partner, have stepped in to make Deeside Leisure Centre available as an emergency hospital to serve the communities of both Flintshire and Wrexham.
"Both councils are providing project management and logistical support to fit-out the Centre in readiness for its new, temporary use.
"We will give our Health Board every support to have the centre ready in good time for the expected peak in demand. This is a time for partners to pull together to protect and save lives. We are proud to play our part."