A new service has been launched to help reduce the number of deaths from drug overdoses in Wales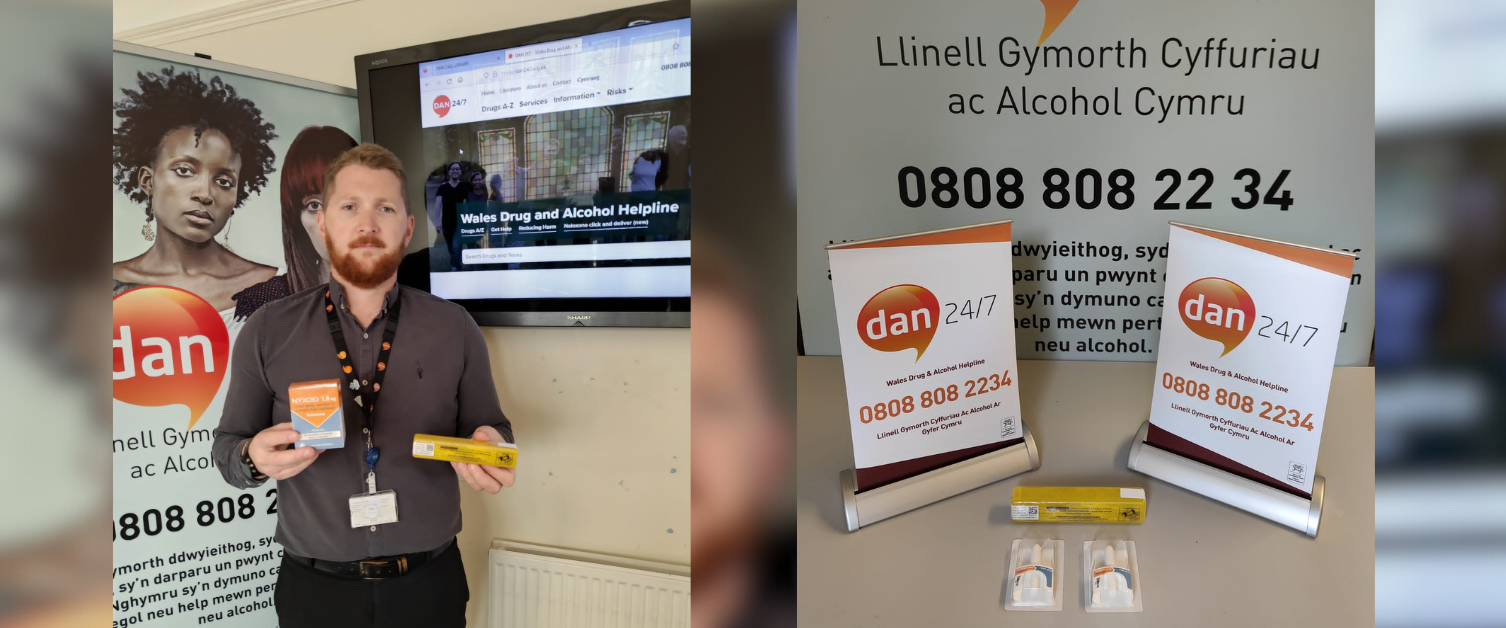 A new Click and Deliver service has been launched to provide access to Naloxone, which is a lifesaving medication that can temporarily reverse the effects of an opioid overdose.
Anyone in Wales can access the service through the DAN 24/7 website. DAN 24/7 is the all-Wales Drug and Alcohol helpline, hosted by Betsi Cadwaladr University Health Board with funding from Welsh Government.
Naloxone works by temporarily reversing the effects of opioids such as Heroin, Methadone or Buprenorphine. The Click and Deliver service provides information on Naloxone, what it is used for and how to use it.
The webpage provides a training link and once complete, allows people to order their own life-saving Naloxone kit. It available to anyone living in Wales and will be sent out free of charge.
Luke Ogden, Helpline Services Manager for DAN 24/7, said: "In the annual report on drug related mortality 2021/22 it states that the most common underlying cause of death registered in 2021 was accidental poisoning, representing 87 per cent.
"The most common substance recorded for drug misuse death in Wales was heroin/morphine, which was reported in 44 per cent of deaths.
"Opioid overdose is preventable. We hope that by improving access to Naloxone then people, including those at risk of overdose and also family, friends and professionals who might witness an opioid overdose, will carry Naloxone and be able to use it to save a life in an emergency.
"With the help of Welsh Government, DAN 24/7 will be able to make Naloxone more accessible to the people of Wales."
You can find more information on the DAN 24/7 website here.