Robin Volunteer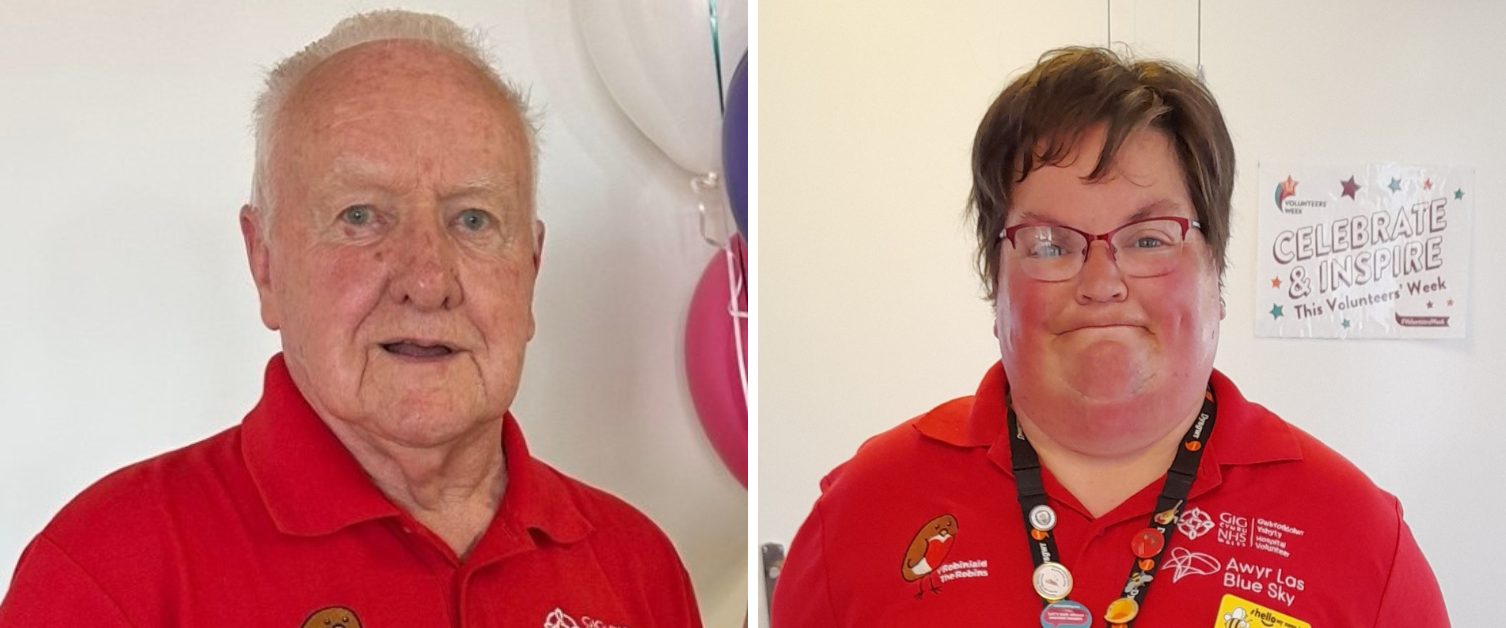 Join our Robin Volunteer programme today
Our hospital volunteer scheme is going from strength to strength across North Wales.
The Robin Volunteers (nick-named the Robins because of their bright red polo shirts) are renowned for their friendly nature and willingness to help others. In fact they have proved such a hit that more are urgently needed in our local community hospital and in North Wales Acute Hospitals.
Robins are befrienders and prepare hot and cold drinks for patients; check water jugs; spend time in general conversation; provide a reading/writing service where appropriate; go on errands to the hospital shop; assist nursing staff with bed making; help with storage of supplies and tidying patients' lockers amongst other duties. Some Robin's can offer a signposting service too.
Contact us
North West Wales
Hospitals in Gwynedd and Anglesey
Hannah Coles
Phone: 01248 385 033 / 07789 855924
Central North Wales
Hospitals in Conwy and Denbighshire
Owain Rowlands
Phone: 01745 448 740 / 07977 148 476
North East Wales
Hospitals in Wrexham and Flintshire
Julie Parry
Phone: 03000 848397 / 07977 689449
Volunteers Manager
James Johnson
Phone: 01978 727 164 / 07880 044 213