Send a message to a loved one who is in hospital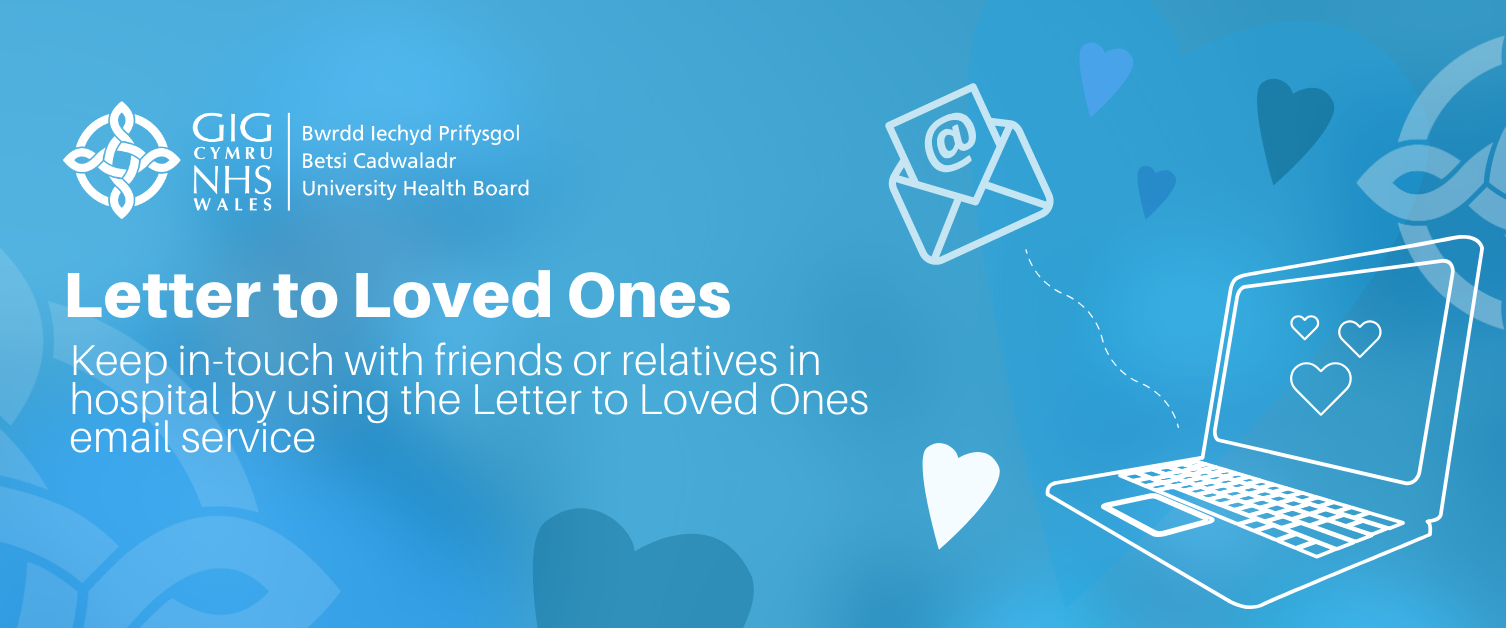 We understand that it must be difficult if you have a loved one in hospital and you are unable to visit them.
You can now keep in-touch with friends or relatives in Betsi Cadwaladr hospitals by using our Letter to Loved Ones service. Simply type up your email and follow the instructions below. Your message will then be delivered to a loved one whilst they are in our care.
Unfortunately, we are unable to return a response from your loved one. To protect patient confidentiality this service is unable to provide updates relating to the treatment or any other detail of a person in our care.
How to contact your loved ones:
Start a new email and write the name of your loved one's hospital and ward in the subject line

Please put your loved one's full name and date of birth at the top of the email (without this information we can't guarantee that the message will reach the recipient)

Write your message, but please be mindful of the information in this email and don't disclose anything confidential or too personal

Don't forget to let them know who you are

Double check you have typed in the following email address correctly and press send to BCU.LetterToLovedOnes@wales.nhs.uk
You can also contact us by telephone: 03000 851234
The Letter to Loved Ones email service and telephone lines are manned 9am to 5pm, Monday to Friday (excluding Bank Holidays).
Messages will be delivered to wards, by hospital post or by an identified email to the wards. The Health Board's PALS Service is managing the process for each of our hospital sites.
Fair processing notice
We will not collect or share any personal data including email addresses or any other information contained within the body of an email other than for the purpose that it is intended.
English sign language
Telephone: 07799533547
Email: accessiblehealth@signsightsound.org.uk