Ysbyty Gwynedd nurse celebrated after treating 30,000 patients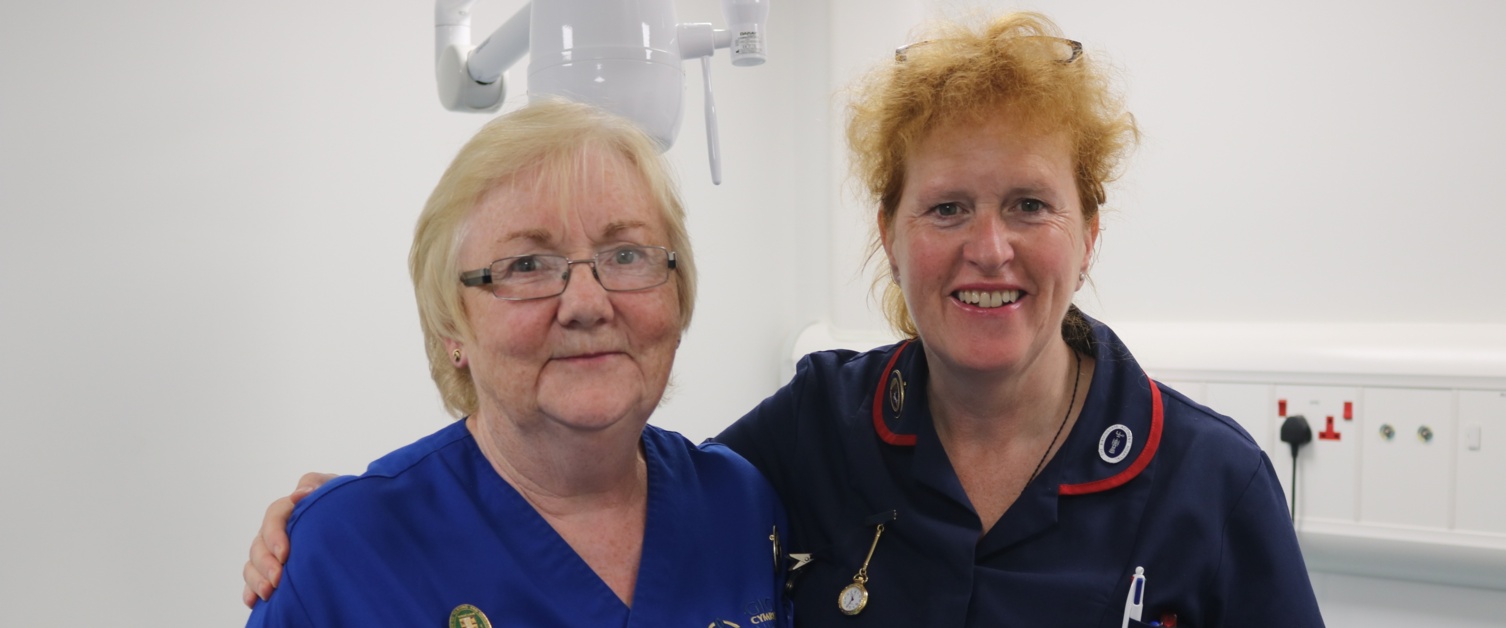 A nurse at Ysbyty Gwynedd's Emergency Department has been praised by her colleagues after treating over 30,000 patients.
Rhiannon Pritchard started her career in the Emergency Department as a staff nurse in July 1999 and a few years later became an Emergency Nurse Practitioner (ENP).
Rhiannon was instrumental in setting up the ENP service within the Minors area of the department which has improved the service offered to patients.
ENPs are specially trained nurses with the knowledge, skills and qualifications to assess, diagnose and decide on the appropriate course of treatment for patients with minor injuries.
"I really love my job and I find great satisfaction in providing the whole package of care, from assessment to discharge.
"My role involves assessing our patients who come into the Minors area of the Emergency Department to determine a diagnosis.
"It may involve arranging necessary tests or x-rays and I interpret the results. I can then prescribe the relevant treatment which includes plaster casts, splints, stitches, dressings and bandages.
"The service is a really important part of our department and patients who are not an emergency come to us for treatment and do not need to be seen by a doctor who are needed to care for our most poorly patients," said Rhiannon.
Emergency Department Matron Lyn Roberts has praise Rhiannon for treating an incredible 30,000 patients over the years.
She said: "I would like to thank Rhiannon for her continued dedication to the role – she really is a fantastic nurse and has cared for thousands of people in our community.
"She was with me from the start when we set up the ENP service and helped develop our Minors area.
"She is a very valued member of staff and we are very lucky to have her as part of the team."