Ysbyty Gwynedd Endoscopy team receive glowing praise from patient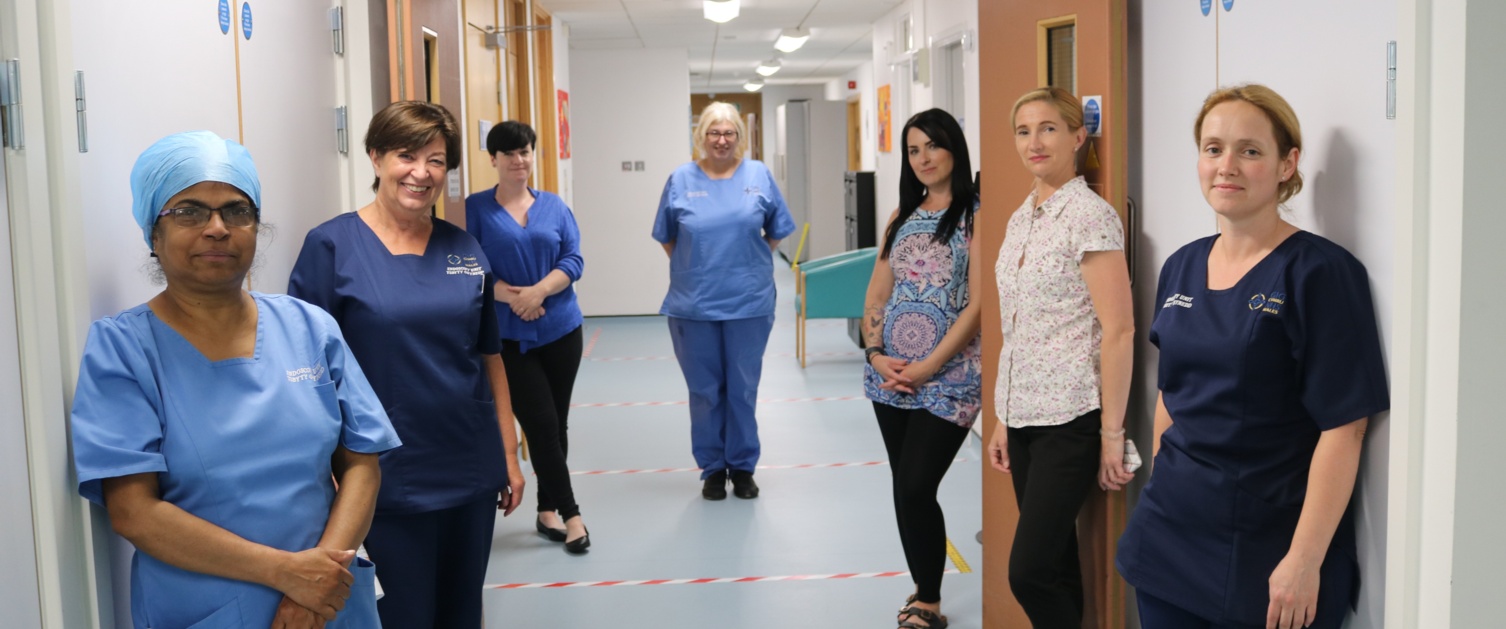 Ysbyty Gwynedd Endoscopy team has received high praise from a patient after she received 'excellent care' following a recent visit to the unit.
Rosie Williams, from Holyhead, recently attended her endoscopy appointment at Ysbyty Gwynedd and said she felt 'reassured' and 'safe' as soon as she walked through the main entrance.
Rosie, who has spina bifida, and was diagnosed with Colitis, was due to attend for a colonoscopy, a procedure that is used to detect changes in the large intestine and rectum, back in March, but due to lockdown restrictions this was rescheduled.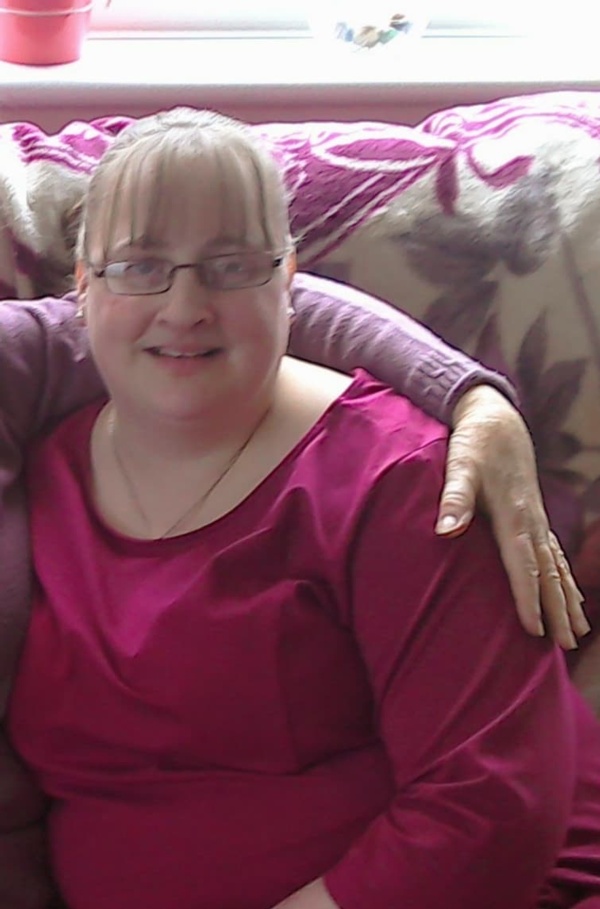 She said: "I was quite worried when I got my new appointment as I wasn't sure whether I wanted to go into hospital or not – the current situation with COVID-19 does scare you.
"As soon as I walked through the main entrance it felt so different with all the information and advice posters up about the virus, at first it felt strange like in a film. However, as soon as the call was made up to the unit to let them know I was here and a friendly member of staff came down to meet me, I felt immediately at ease.
"He cleaned the wheelchair in front of me so I could see this had been done, and he then took me up to the endoscopy department, this was a huge relief as I couldn't have walked that far due to my spina bifida.
"When I arrived on the unit I could see all staff were wearing PPE (Personal Protective Equipment), this reassured me that they were all taking precautions to keep themselves safe and obviously me as well.
"Once I was in the procedure room I started to get nervous but I had the most caring nurse with me.
"She could see I was struggling and put her hand on my shoulder and talked me through it and helped me with my breathing.
"Following the procedure I had two lovely student nurses who helped me get dressed, this was so kind of them as I wouldn't have been able to do it myself.
"Once I was ok to leave one of the nurses even walked downstairs with me and offered to take me back to the car which I thought was so kind of her.
"They made an unpleasant procedure a lot easier for me and made me feel calm and reassured the whole time, they really were fantastic and I would like to thank them for all they did for me."
Rosie, 41, is now hoping her experience will reassure other patients who are due to attend their appointments.
"I know a lot of people must be feeling nervous about attending hospital during this time, I was feeling the same way.
"It is really important that we attend these appointments - I'm really glad I went for my procedure, everything was so efficient and the staff were so kind which made such a difference to my experience.
"I would like to help reassure everyone who has a test coming up, and may feel nervous about attending hospital, that the staff are doing all they can to ensure everyone remains as safe as possible," added Rosie.
Dr Jonathon Sutton, Clinical Lead for Gastroenterology and Endoscopy at Ysbyty Gwynedd, said: "It is always nice to receive positive feedback from patients, especially during the current Covid pandemic.
"We have taken extra care to put measures in place to ensure our staff and patients are kept safe at all times when attending the Endoscopy Department.
"I would like to thank Rosie for her feedback, and hope that it reassures patients so they feel confident in attending their appointments at Ysbyty Gwynedd in the future."