Ysbyty Gwynedd doctor takes on triple challenge to raise funds for cancer ward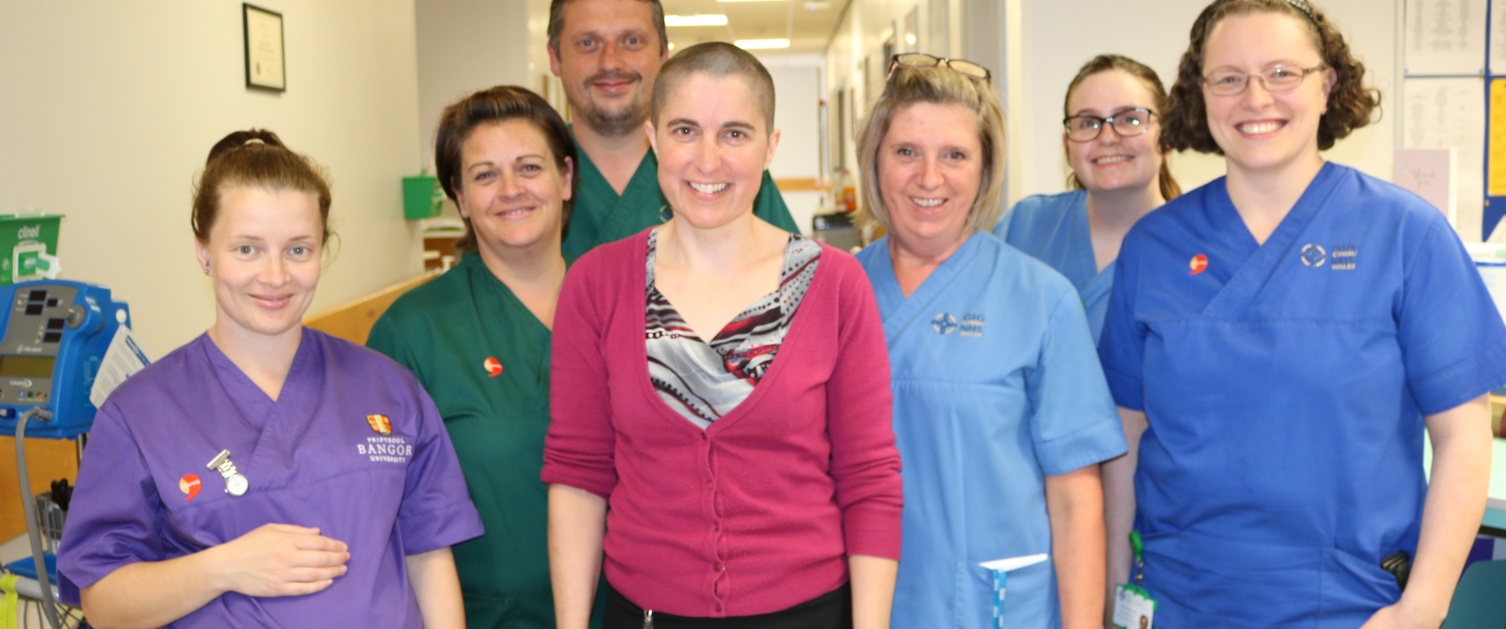 A doctor at Ysbyty Gwynedd has raised almost £4,000 after taking on a triple challenge to raise funds that will benefit cancer patients.
Haematology Consultant, Dr Sally Evans, who works on Alaw Ward, completed her challenge during ZipRoc Festival over the weekend.
She began by bravely shaving her head publically on stage, followed by a 20km walk and finishing with Zip World's Velocity 2, the fastest zip line in the world.
Dr Evans said she hoped her challenge would not only raise vital funds but also inspire her patients.
She said: "It's not unusual for me to have to tell someone bad news, unfortunately it comes as part of the job.
"For many, both male and female, one of the big questions I get asked is 'will I lose my hair?'
"For many this is an inevitable consequence of their treatment, they have no choice, this can be devastating and cause psychological pain – for some this is worse than the treatment itself.
"I know several beautiful ladies of all ages who will refuse to be seen in public without their wigs, or even venture out into their own garden without it.
"To try and support current and future patients embarking on their hair loss inducing chemotherapy treatments, I'm choosing to join them, and I hope to inspire one or two to venture outside without a wig."
Dr Evans has donated her hair to the Little Princess Charity who provide real hair wigs to children and young people with hair loss.
"I'd like to thank everyone for their kind donations and lovely messages of support.
"It was an amazing challenge to do and it's fantastic how much has been raised that will go towards making the care patients receive even better on Alaw Ward," she added.
Dr Evans was one of 80 zippers who took part on the ZipWorld Velocity 2 challenge and helped raise £15,000 for services across the Health Board on behalf of Awyr Las.
Over £25,000 was raised in total at the event for local health services and cancer care projects.