Wrexham mental health team in the running for top UK health award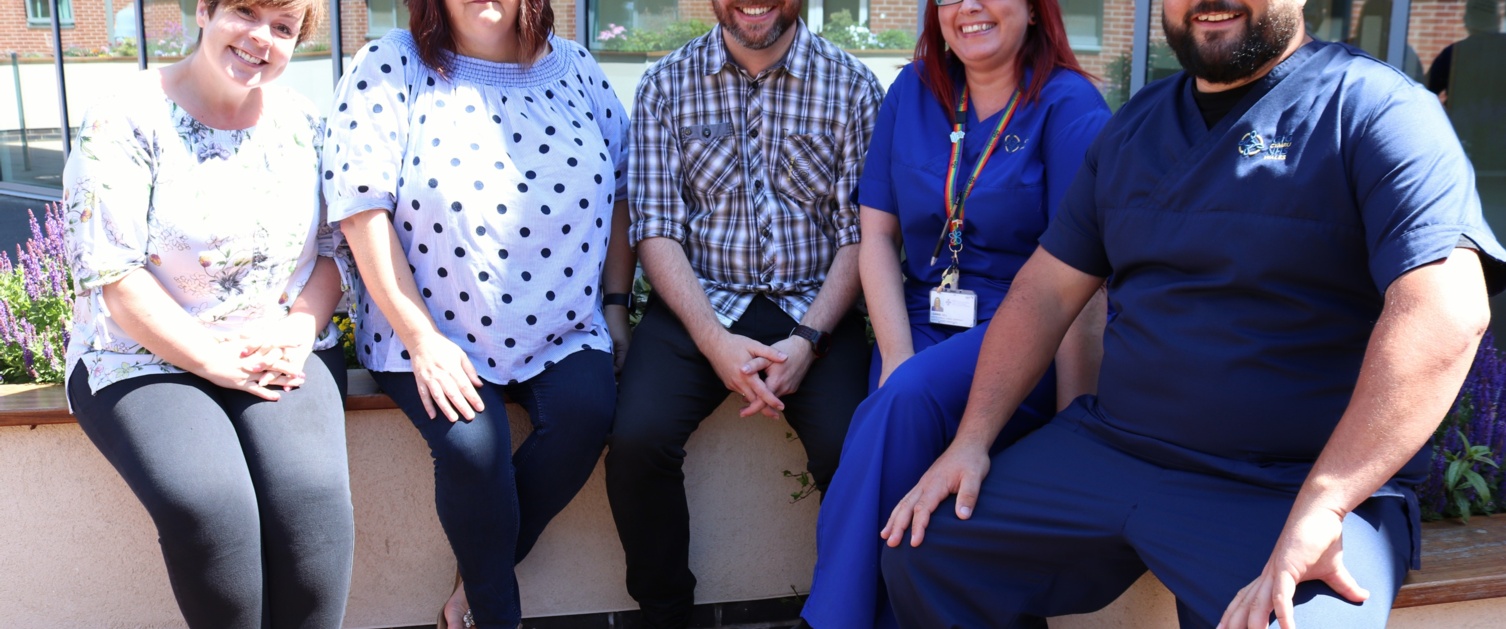 A Wrexham Maelor Hospital mental health team have been shortlisted for a prestigious national award.
Staff from the Tryweryn Psychiatric Intensive Care Ward at the Heddfan Unit beat competition from hundreds of nominations from across the UK to be shortlisted for the Nursing Times' Team of the Year award.
Tryweryn Ward staff have been recognised for significantly reducing incidents involving restraint by introducing techniques to safely de-escalate situations where patients may become agitated.
The initiative has been inspired by Today I Can – the health board's new quality improvement methodology, which encourages staff to maximise time, minimise wasted time and prioritise time with patients.
Since being launched in September 2018 Tryweryn Ward's new approach has saved up to 22 hours of staff time every month, which has been used to introduce a range of new therapeutic activities to support patients' recovery. These include arts and crafts, movie and film nights, gardening, yoga and fitness, and increasing the availability of staff to meet patients' needs.

Patient satisfaction scores have also increased significantly since the initiative was introduced.
The team will deliver a presentation on the Today we Talked initiative to a Nursing Times judging panel in September, before attending a glittering ceremony in October.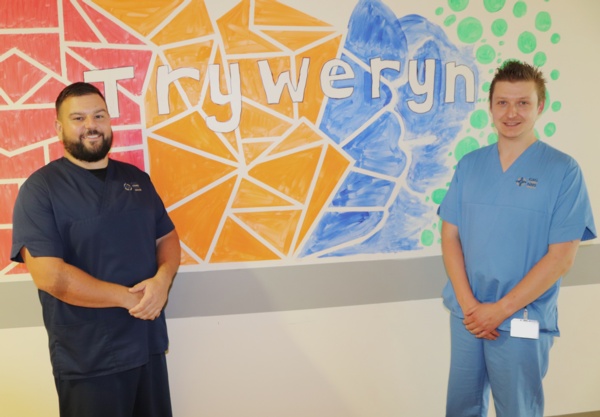 Matt Jarvis, Tryweryn Ward Manager said: "I have been blown away by how our staff have met the challenge of positively changing the culture and ethos on Tryweryn Ward. They have embraced change and have taken a proactive role in supporting patients when they are experiencing mental health crisis.
"The team acknowledge the potential for trauma which is related to being restrained. Team Tryweryn have taken a talk first and positive engagement approach in order to avoid restrictive practice. I am also thankful to CANIAD in assisting us to hear clearly the voices of some of the most vulnerable people within our community and develop meaningful action plans to improve practice."
Denise Charles, Manager of Caniad, said: "Caniad representatives Tony Carr and Mel Williams have worked with patients and their carers right from the beginning of this project and that lived experience is at the heart of everything that has been achieved.
"It's inspiring to see the commitment to coproduction, and the patients voice is truly at the heart of service design and delivery. Caniad is delighted to have been nominated alongside the dedicated staff on Tryweryn ward for team of the year. I believe that this is testimony to everyone for working in a different way, to put people who use services at the forefront of service development."
Also shortlisted for Nursing Times Awards are BCUHB's nursing team at Alltwen Hospital and staff from the Foelas Learning Disabilities Ward at Bryn y Neuadd Hospital.