Wrexham hospital dementia team recognised with top health award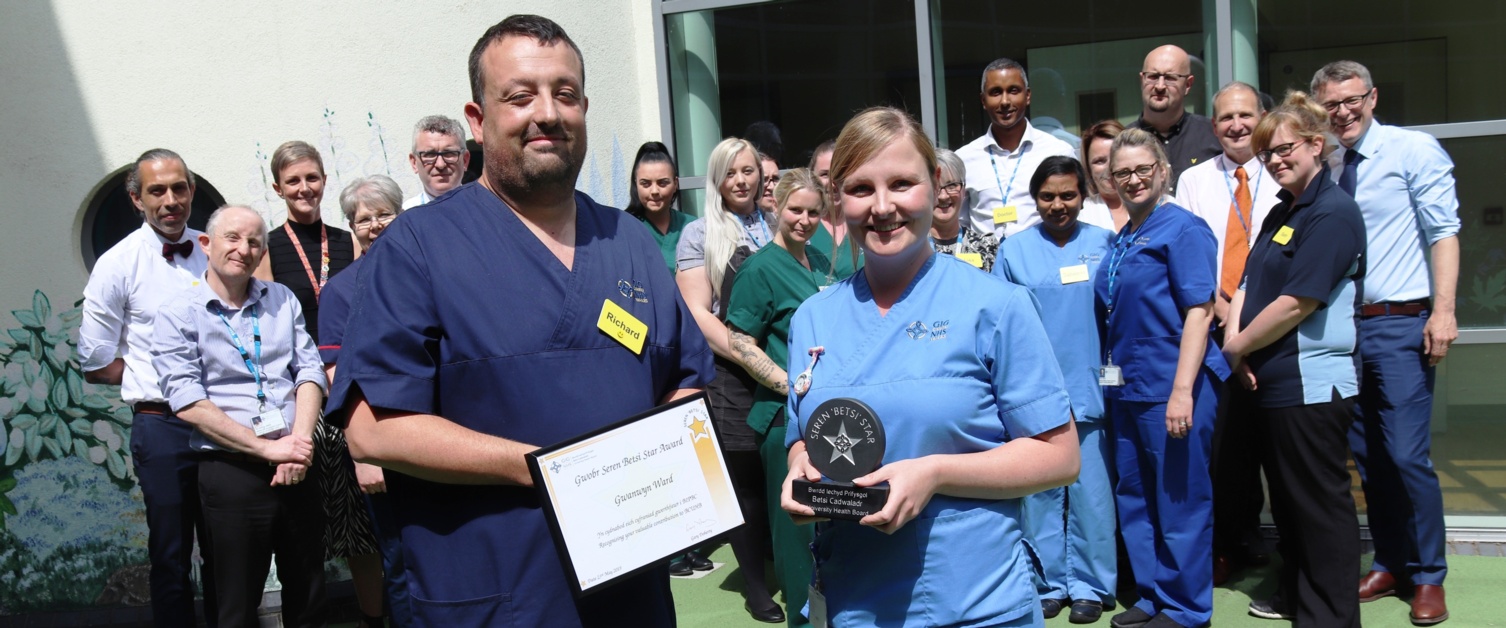 A Wrexham hospital team who support people in the later stages of dementia have been given a top health award.
SB GwanwynStaff on Gwanwyn Ward at Wrexham Maelor Hospital were presented with the Seren Betsi Award by Betsi Cadwaladr University Health Board Chief Executive, Gary Doherty, during a surprise visit to the hospital's Heddfan Older Persons Mental Health Unit.
The monthly award recognises the hard work and dedication of North Wales NHS staff and volunteers.
The Gwanwyn Ward team, which includes doctors, nurses, healthcare assistants, administration staff, occupational therapists, and pharmacists, were nominated by Zoe Jones, a former Ward Manager.
She said: "I truly believe that all the staff need to be recognised for the amazing work that each and every one of them do on a daily basis for patients diagnosed with dementia.
"Quite often when patients are admitted on to Gwanwyn, they demonstrate very high levels of aggression, confusion and anxiety. The staff on a daily basis have to manage some very difficult and distressing situations not only from patients but also from relatives, whose lives are often destroyed by their relative's diagnosis and the behaviours that come with the illness.
"Staff continue to enhance patients' experiences by dealing with them sensitively and treating them with the upmost respect that the patients and their families deserve.
"The teamwork shown by not only core regular staff but also by the bank staff that the ward relies on day in, day out is phenomenal and one I have rarely experienced better anywhere."
The Gwanwyn Ward team were presented with the award by BCUHB Chief Executive, Gary Doherty, who praised their dedication of commitment.
He said: "The staff on Gwanwyn Ward are a real credit to the health board. They are committed to going the extra mile in order to provide the very best person centred care to people with dementia and their families during what can be a very difficult time.
"I'm really proud to present them with the Seren Betsi Award, which is a small token of the health board's appreciation for the fantastic care they provide for our patients."