Wrexham fundraisers get into the swing of things to support prostate cancer services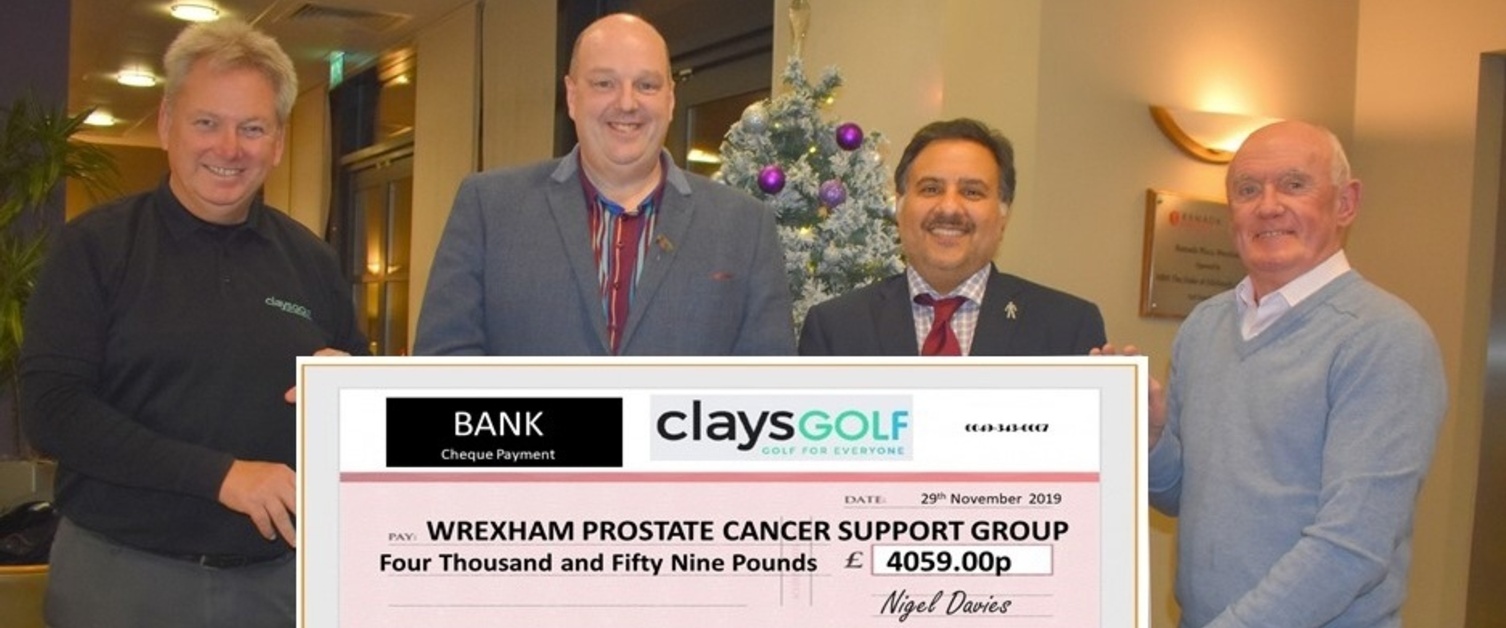 More than £4,000 has been raised at a recent charity event at Clays Golf Club in Wrexham to go towards buying a new cryotherapy machine for Wrexham Maelor Hospital.
The golf club chose the Wrexham Prostate Cancer Support Group as their chosen charity for 2019/20 and this latest donation will help to buy the new equipment, which will be used to treat prostate cancer.
A number of local businesses supported the event by either sponsoring holes, prizes or the event programme, which added to the amount raised through competition entry fees and individual and corporate donations.
A total of £4,059 was raised on the day.