Work underway to increase healthcare capacity across North Wales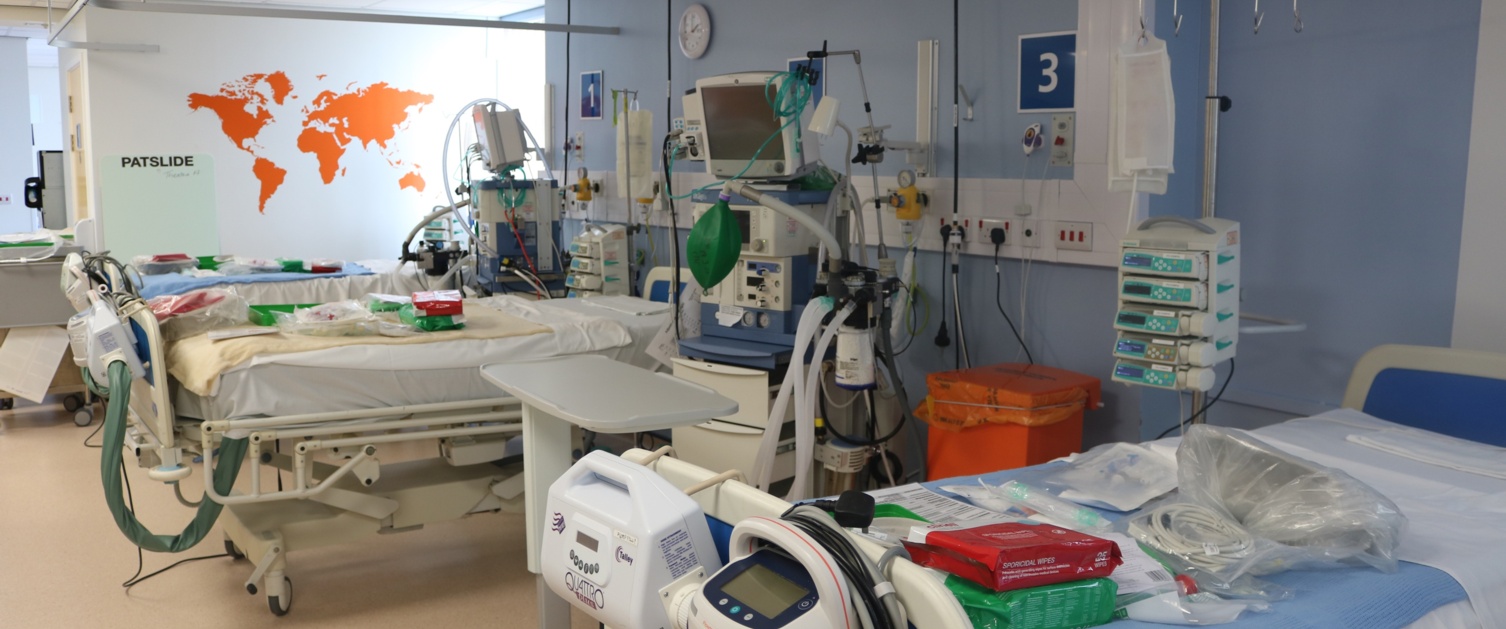 Betsi Cadwaladr University Health Board is progressing plans to increase capacity to care for patients with COVID-19.
Bed numbers have been increased at all three of our main hospitals, which will help us provide care over the coming weeks and months for those in the most need.
Work is also underway to develop field hospitals away from our hospital sites to further increase the number of beds available to us.
Three sites have been identified as the first to be developed into temporary field hospitals to care for patients with COVID-19. We are now working with our partners to finalise plans for these locations, and will share further information on them in the coming days.
We have a phased escalation plan in place to significantly increase the number of beds for our most poorly patients over the coming weeks, with plans in place to increase our capacity of ventilated beds.
We are also progressing opportunities to establish additional capacity within all of our hospitals. For example, construction work has already begun to install an additional 80 beds at Glan Clwyd Hospital, using void space left as part of the hospital's recent redevelopment, which would be ready to use at the end of April.
At the same time, primary and community care services are working hard to keep people well and out of crisis. This will ensure that our specialist acute services are available for those people who need them.
We are also undertaking measures to increase the number of staff we have available to care for patients. So far we have had more than 200 people express an interest in joining our staff banks or in a fixed term contract. The bank teams are working to get these nursing, midwifery, medical and dental staff registered and available to work as quickly as possible.
More than 1,100 staff currently in non-clinical areas have also joined a database of staff who can be redeployed to support clinical areas when needed.
We are also making provisions available to keep all of our staff safe. Suitable and sufficient Personal Protective Equipment (PPE) is available and more stock is arriving for distribution over the coming days and weeks. This week we took delivery of a significant supply of PPE which will bolster our stock for the immediate future.