Tywyn nurse is standing up to say legs matter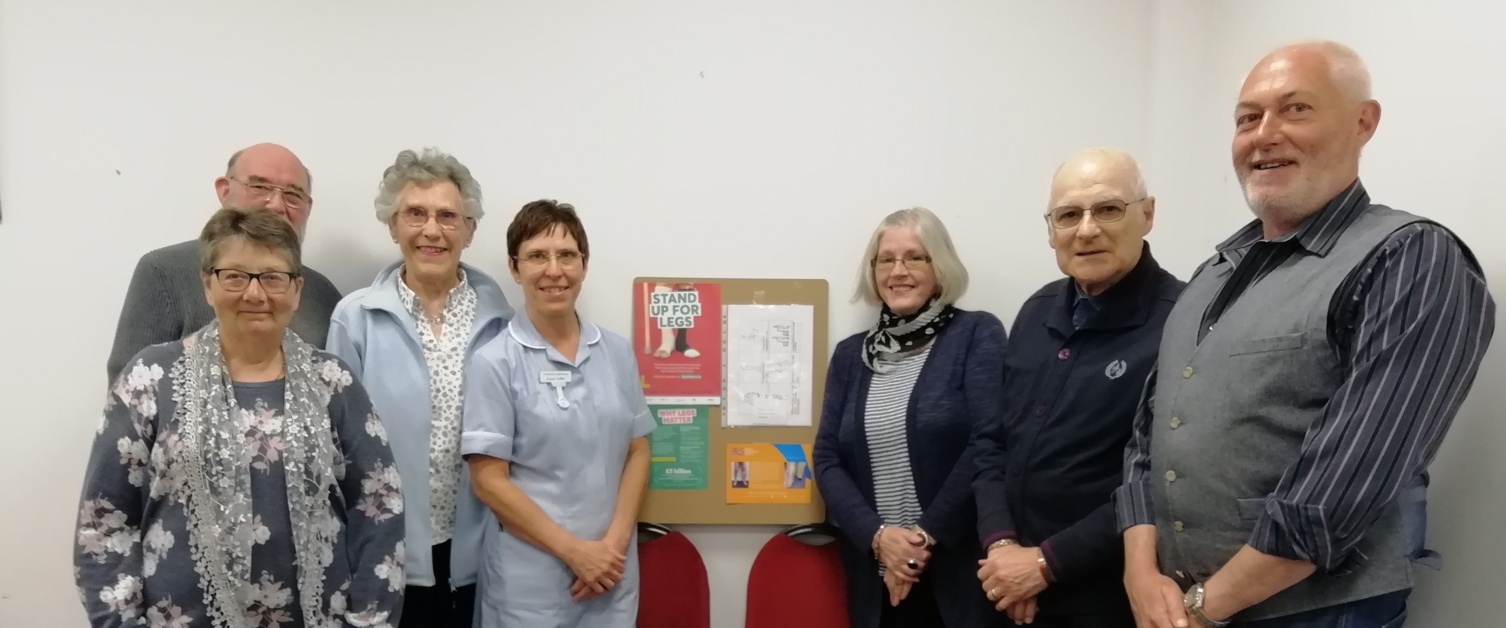 A Tywyn nurse is raising awareness of the importance of looking after your legs within her community.
Each year, it is estimated that more than a million people in the UK suffer from leg and foot conditions such as ulcers and Cellulitis.
Community Staff Nurse Susan Griffith recently attended a meeting of the Tywyn Older People's Forum to raise awareness of the signs and symptoms of lower leg and foot problems.
Susan, who has completed a Leg Ulcer Management Course, says it's important for the public to be aware of changes to their legs as they become older to minimise the chances of ulcers and other conditions developing.
She said: "Our legs and feet do a lot for us but often they don't get the attention they deserve.
"It's really important that we keep an eye on our lower legs and feet. Even the smallest change to the way they look or feel can be a sign of something more serious.
"It's not just your legs and feet that can be affected by leg and foot conditions. They can have a big impact on your everyday life.
"Something as simple as a small knock can turn into a non-healing wound or ulcer that can be very painful and affect your ability to do things like go to work or carry out everyday tasks. These wounds can also have a big impact on your mental health and
wellbeing.
"The good news is that most leg and foot problems can get better if they are seen and treated early."