Schoolchildren learn life-saving CPR skills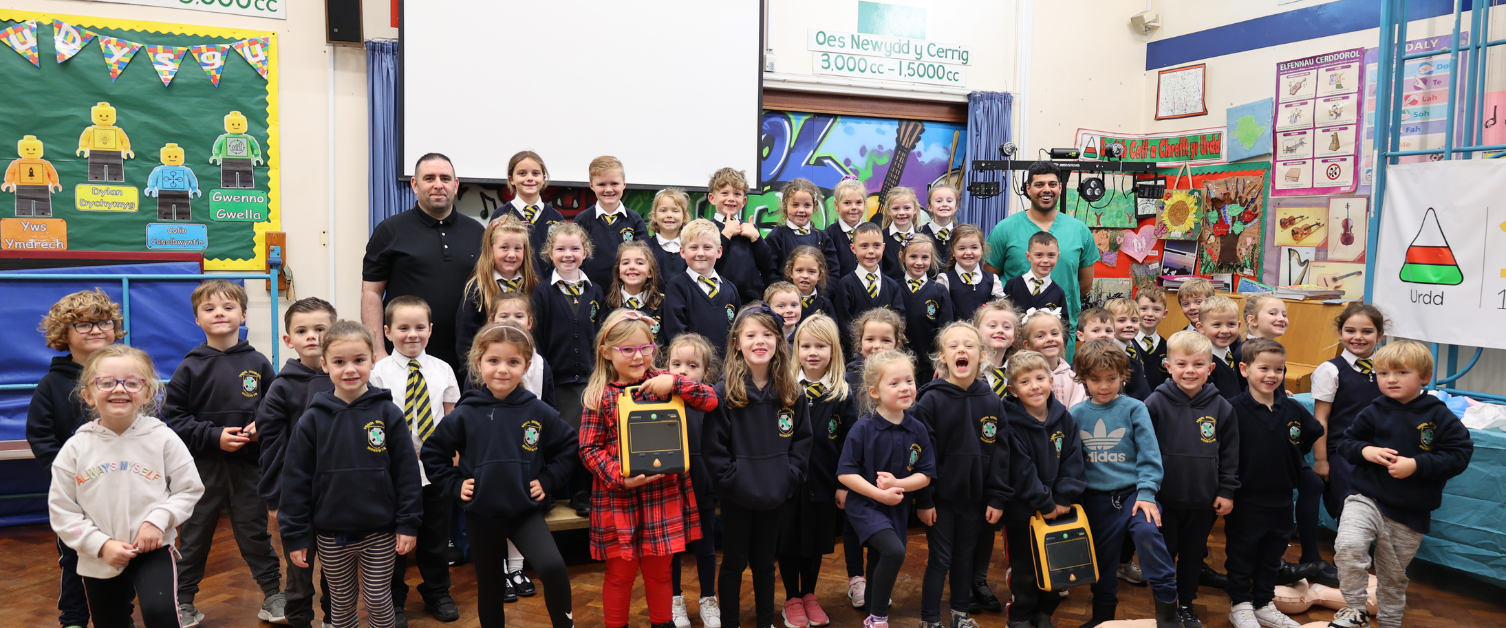 16 November 2022
Youngsters at a primary school in Holyhead have been learning some vital skills that really could mean the difference between life and death after a visit from Ysbyty Gwynedd staff.
Senior Operating Department Practitioner Byron Hughes and Resuscitation Technician Meurig Lewis recently visited Ysgol Gymraeg Morswyn to teach pupils how to administer CPR in a life-threatening situation.
Byron, who works in Theatres at Ysbyty Gwynedd, was also on hand to provide the youngsters with an insight into life in a hospital operating theatre.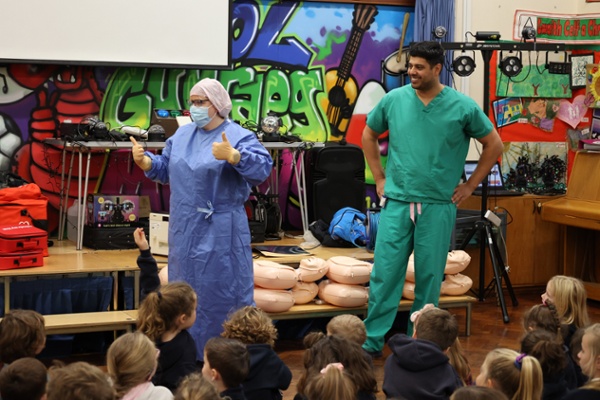 He said: "This term the school have been running a hero theme where the kids have been going out to meet local heroes such as the police or firefighters.
"Unfortunately it's not possible for the kids to come into the hospital and meet the variety of staff we have working there, so we wanted to bring the hospital to them!
"We did this by creating a video that gave a tour of our theatre department so the kids could see what it was like inside and where they would go if they ever came into hospital for an operation.
"It was a great experience for me to do this, it gave me an opportunity to provide the kids with a bit of an insight into theatres as well as show them the types of uniform and personal protective equipment we wear."
During the CPR exercise, pupils learned about the procedures for aiding someone in cardiac arrest and the technique for providing chest compressions.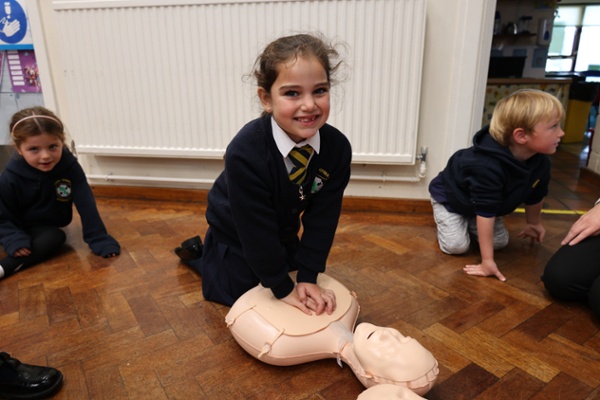 Meurig said: "CPR is such an important life skill. It's never too early to learn lifesaving skills! Young children can learn and retain this important skill which could help save someone's life."
Mrs Kelly Owen, Year 2 teacher, added: "A fantastic experience for the children! They have learned vital skills that will stay with all of them. The activities were planned carefully and were age appropriate. Everyone was actively participating in the sessions and were given the opportunity to learn how and when to perform CPR when a person's heart has stopped and how to use a defibrillator. These skills could result in a life saved. A huge thank you to Byron and Meurig!"