Relatives' room officially opened at Ysbyty Gwynedd Emergency Department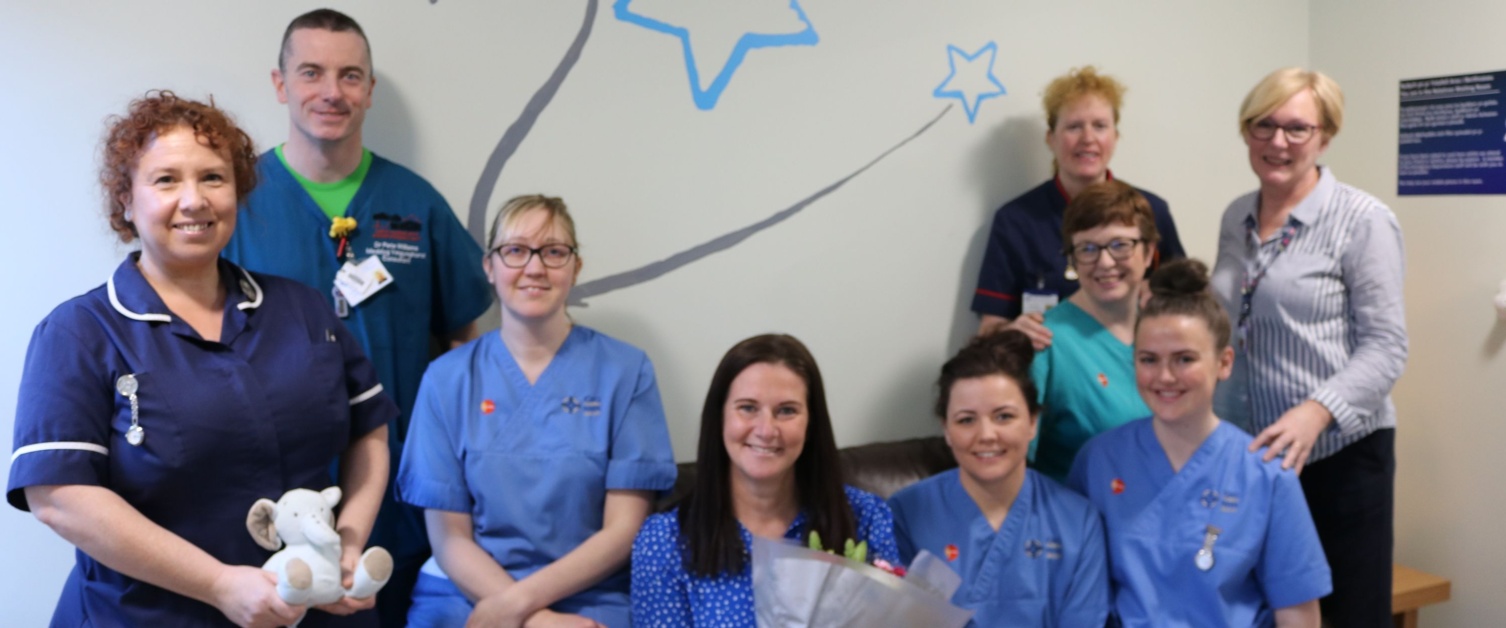 Staff at Ysbyty Gwynedd's Emergency Department have worked in partnership with the charity 2 Wish Upon A Star to open a new family room for bereaved parents.
Rhian Mannings MBE founded the charity, 2 Wish Upon A Star, in 2012 after the sudden loss of her one-year-old son Geroge. Rhian and her husband Paul found that there was little to no support available, and unable to cope with the loss, five days later, Paul passed away.
The charity has been working with all three acute hospitals within Betsi Cadwaladr Health Board for a number of years to create a service which offers support to those who need it.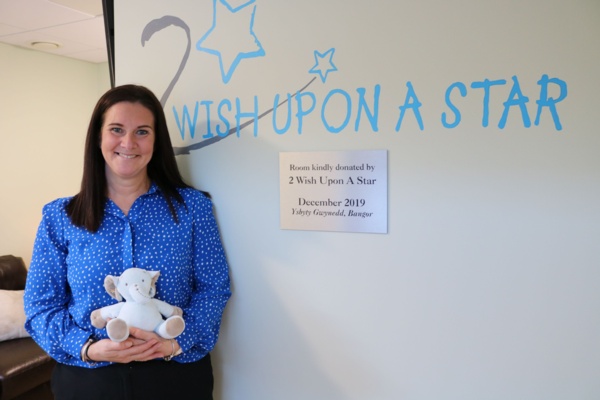 The charity, which is an all Wales organisation, which works directly with every health board and police force, supports anyone effected by the unexpected and often traumatic death of a child or young adult aged 25 and under.
Rhian recently visited Ysbyty Gwynedd Emergency Department to officially open the new relatives' room, which was donated through the charity.
She said: "We are delighted that Ysbyty Gwynedd now has a suitable space for families and staff to sit in a quiet and private space away from the hustle and bustle of the busy emergency unit.
"Families facing difficult times need to be able to sit together in non-clinical surroundings with access to the loved one that has passed away.
"The room has been donated by 2 Wish as we feel it's crucial that a space like this is available in every hospital where families may face loss and heartache.
"We look forward to continuing our relationship with the very special staff at Ysbyty Gwynedd to develop our partnership further."
Sister Debbie Rooney, from the Emergency Department, said the team were delighted to welcome Rhian to the hospital to open the family room.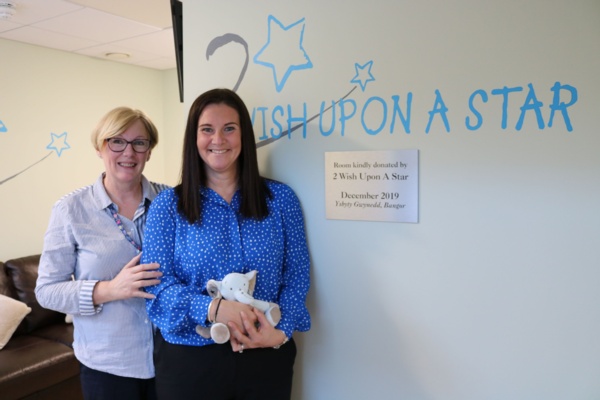 She said: "We are really pleased to be able to offer this new room within our Emergency Department at Ysbyty Gwynedd which will provide the opportunity for family and friends to spend time with their loved ones in a calmer and quieter environment at a very difficult time.
"We would like to thank the 2 Wish Upon A Star charity for their continued support over the years and for their kind donation of the room which will bring comfort to many families."
The charity also provides support to staff following the sudden and unexpected death of a child or young adult.
Sister Julie Tomblin from the Emergency Department said they were grateful for this extra support available from the charity.
"It is always devastating when we lose a young person in our department, it affects every one of us.
"We have a great team here and always have the support from each other following such a traumatic event.
"However, sometimes you need to speak to someone outside of work, and having this charity available is really beneficial for our staff as well as those families who have lost loved ones."
For more information on the charity visit: www.2wishuponastar.org