Psychologist joins Ysbyty Gwynedd clinic team to provide extra support for patients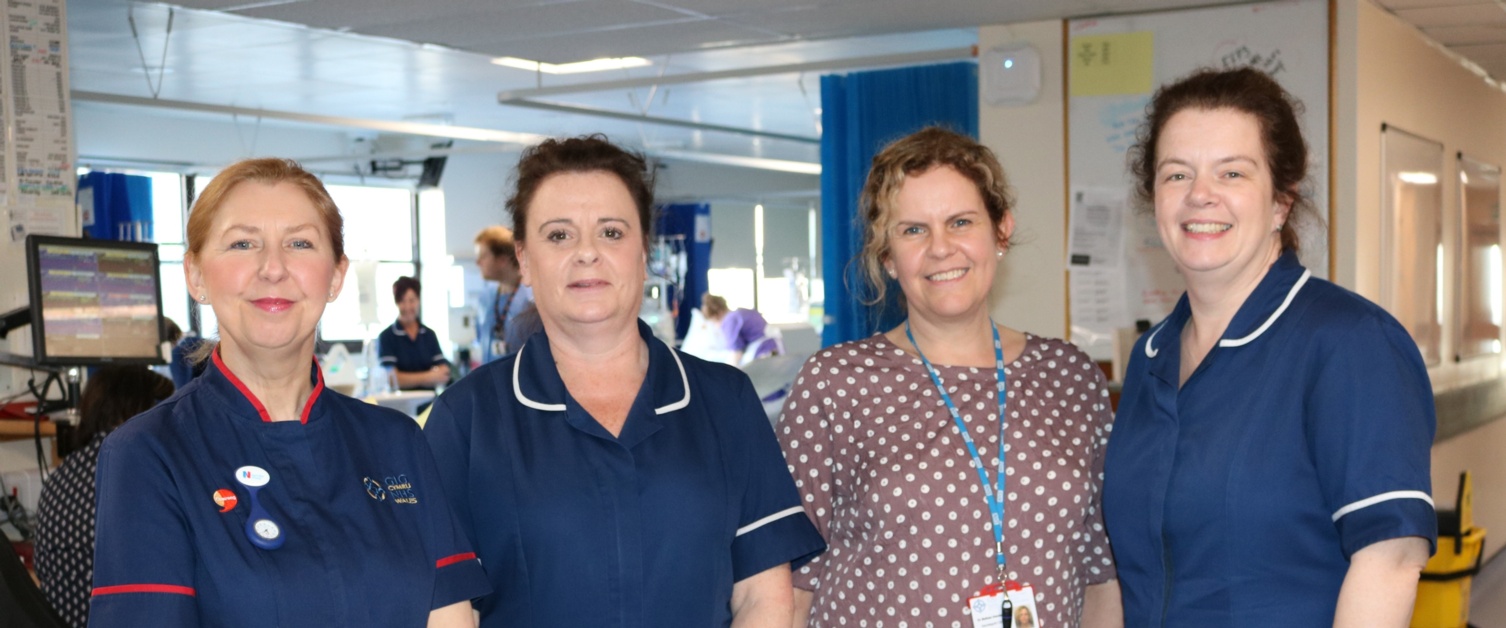 A psychologist is now offering extra support for patients who are coming to terms with their critical illness experience thanks to charitable donations.
Patients who've had a stay on the Intensive Care Unit (ICU) may be kept sedated for some time while they're mechanically ventilated.
After discharge from the unit patients often experience gaps in their memory from their illness and follow-up clinics are in place to offer extra support.
Around 12 months ago a pilot project with the Betsi Cadwaladr University Health Board's Psychology Department was established, whereby Bethan Henderson, a Senior Clinical Psychologist, joined the follow-up clinic to assess patients' psychological wellbeing and to offer further support if required.
Felicity Powell, Sister on Ysbyty Gwynedd's Intensive Care Unit and High Dependency Unit, said: "Patients reported that they found it helpful to discuss how they were progressing from a physical and psychological perspective, and a number of patients were seen for further psychological support.
"Due to the high level of distress in patients who have been critically ill, and because our patients found it useful to have a psychologist in clinic, we applied to our NHS charity, Awyr Las, for funding to enable the service to continue.
"This is the first post of its kind in North Wales and we look forward to expanding the psychological care available for our patients."
Bethan added: "Historically intensive care treatment has focused on curing physical illness.
"Research has shown, however, that patients who are sedated and ventilated on intensive care units can suffer memory loss and often experience psychological distress which can last for a long time.
"Keeping a diary for patients whilst they are on ICU has been shown to help reduce the effects of memory loss, psychological distress, and promote rehabilitation post ICU stay. Diaries not only serve to fill memory gaps but also provide a caring intervention which can promote holistic nursing care."
Sandra Robinson-Clark, Matron of the Intensive Care Unit, said the team were extremely grateful for the donations to fund this new position.
She said: "The Critical Care team are extremely grateful for the donations we receive from all the patients and relatives through our charity, Awyr Las.
"This is a fantastic example that shows how charitable donations can make a real difference to those patients who need that extra support."