Prison Health and Wellbeing Service up for national award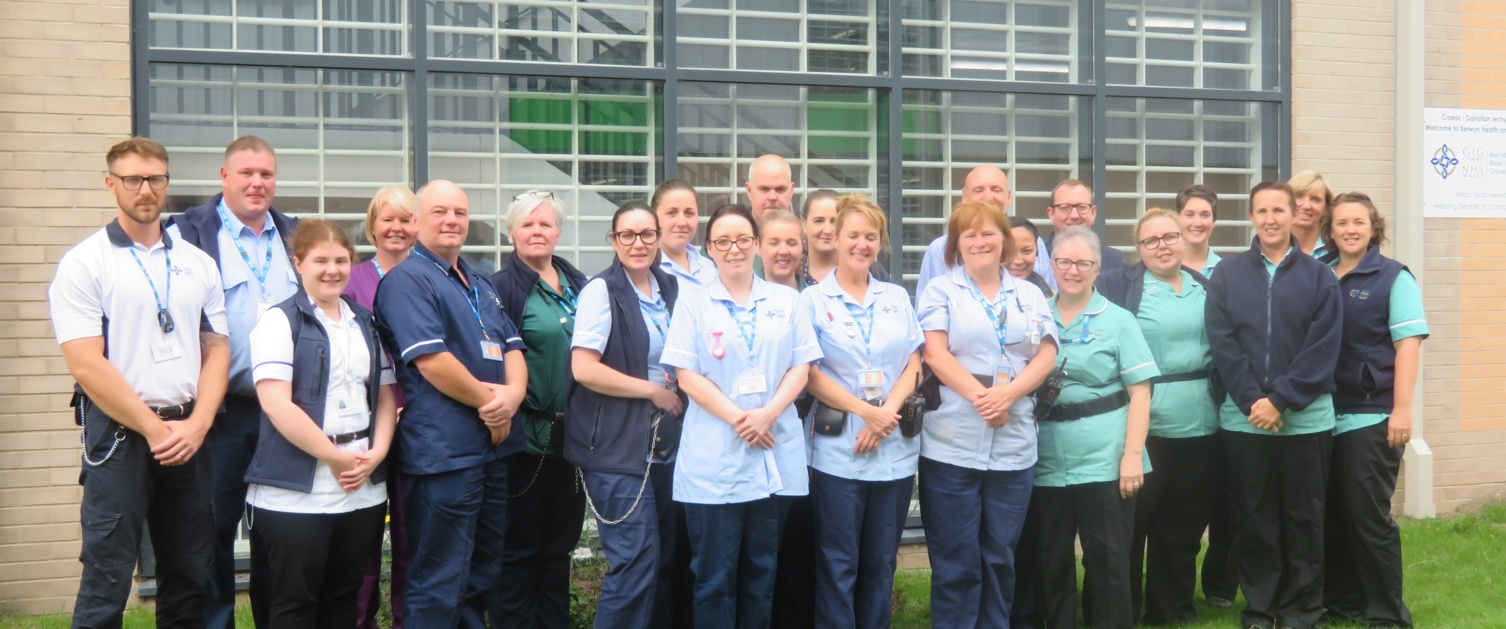 A health and wellbeing service improving the lives of the residents at Her Majesty's Prison Berwyn is in the running for a prestigious award.
The service has been shortlisted in the 'Community or Primary Care Service Design – North/Midlands/East' category at this year's Health Service Journal Awards which recognises the best organisations, teams and people in the NHS.
The service has been operational for over two years and has received positive reviews following a Her Majesty's Inspectorate of Prisons inspection.
Simon Newman, Head of Healthcare for BCUHB at HMP Berwyn in Wrexham, said: "Prisoners are a socially excluded group, with high rates of complex physical, mental health, self-harm and self-inflicted deaths.
"Our ambition was to provide a fully integrated and managed multi-professional health and wellbeing service for HMP Berwyn, focused upon maximising the physical and mental wellbeing of men, and to do this safely, effectively and efficiently."
The service also provides regular training for prison officers and has rolled out a programme of Mental Health First Aid Training for almost 100 staff.
Training placements for a wide variety of healthcare professionals are also provided with the aim of helping to develop the next generation of prison health staff and break down any barriers or stigma in the care of those in prison.
"To further enhance patient engagement, the service employs a full time Service User Engagement Officer who supports men in the prison working as Peer Mentors, the delivery of the health and wellbeing telephone helpline, which is staffed by residents, and facilitates patient focus groups," added Mr Newman.
Throughout the project planning and since the service has been operational there has also been ongoing engagement with Welsh Ambulance Service, Advocacy Cymru, Her Majesty's Prison and Probation Service and the Ministry of Justice and work is now ongoing to share the experience and replicate the model in other prisons, particularly in Wales.
Mr Newman added: "We are delighted to be a finalist for this national award and to be recognised for what we have achieved so far.
"The Health Board has provided a comprehensive and completely integrated health and wellbeing service to HMP Berwyn, which is unique in the UK, both in design and operation. Within the short period of time that this ambitious service has been operational, we have seen significant benefits for patients, staff and stakeholders."