Patients give Wrexham Orthopaedic Surgeon the thumbs up!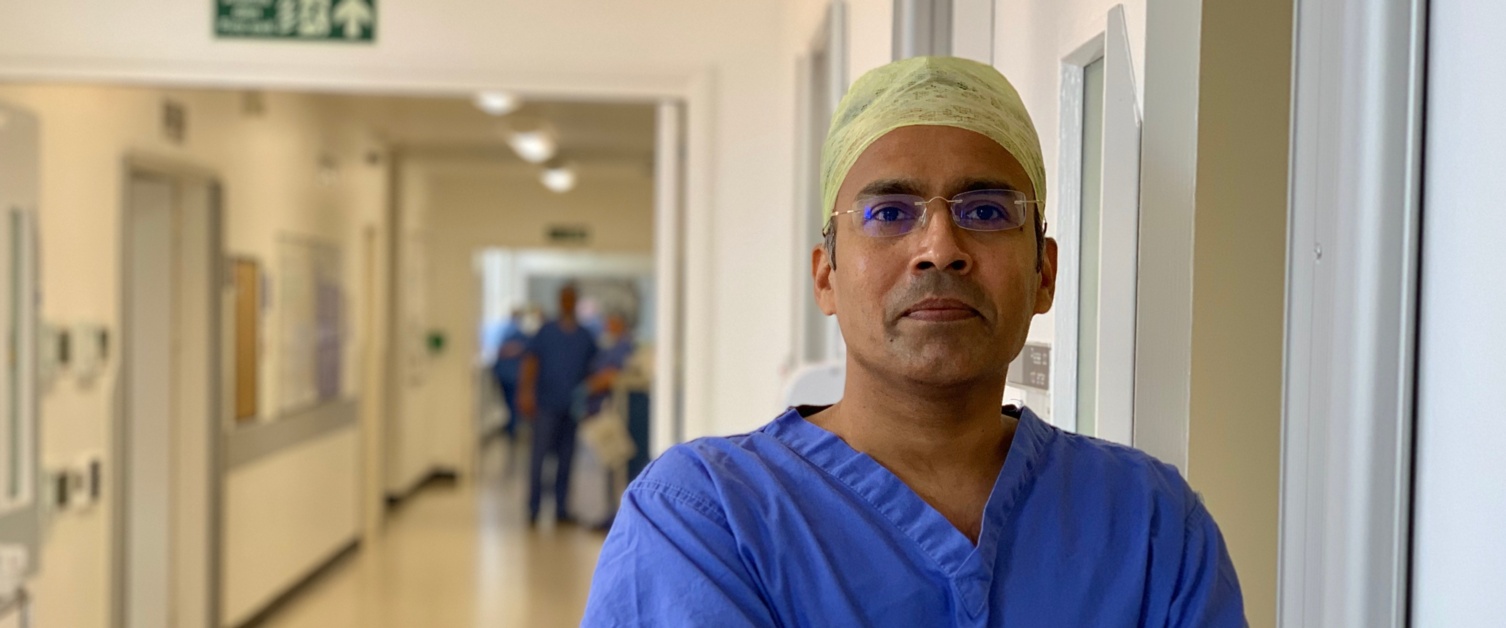 A Wrexham consultant has been rated as one of North Wales' top surgeons by satisfied patients.
Mr Ibrahim Malek, who specialises in lower limb joint replacement at Wrexham Maelor Hospital, has achieved five-star ratings from patients on the website iWantGreatCare, an independent and widely used healthcare review site in the UK.
Mr Malek has recently received a 'Certificate of Excellence' award from the site, which uses feedback from patients to highlight excellent care within the NHS, for consistently being recognised by his patients for the outstanding delivery of care.
Former Wrexham FC footballer, Martyn Chalk, has praised Mr Malek for 'transforming his quality of life' following two hip replacements.
He said: "I had my first operation on my right hip in December 2018 and then a second operation on my left hip in September 2019.
"The care and treatment I received from Mr Malek and his team was fantastic. He was always smiling which put me at ease!
"When I had my second operation I was able to go home on the same day which was great as it meant I could recover at home rather than in the hospital.
"Mr Malek has hugely improved my quality of life, I can now do more with my children and I can also play football again!"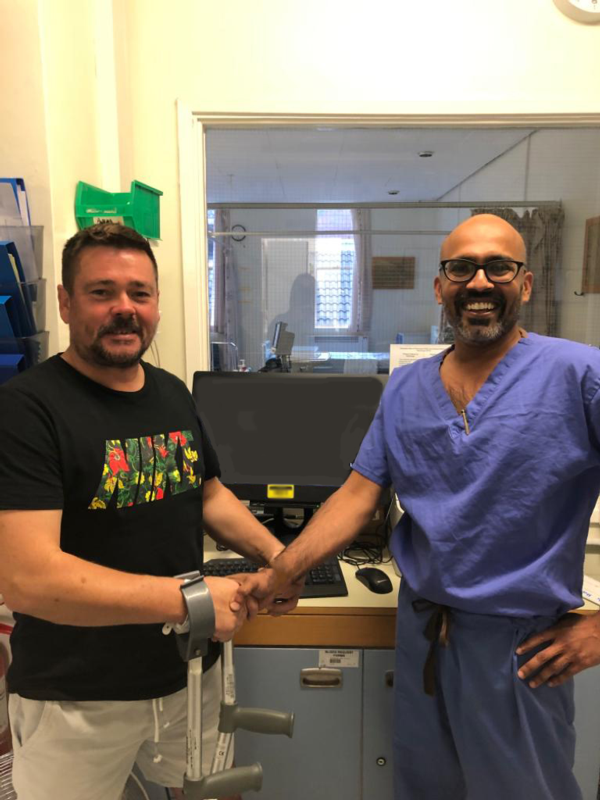 So far Mr Malek has received 75 five star reviews since joining Wrexham Maelor Hospital in 2018.
Among the comments, posted by anonymous patients, one wrote: "Anyone who is in the hands of Mr Malek should be relaxed knowing they are safe and will be well looked after. His approach to patients is brilliant and you can see the extent of great knowledge and experience through his approach."
Mr Malek also receives high praise from his colleagues on the Orthopaedic Ward within the hospital.
Anita Gittins, Ward Manager of the Prince of Wales Ward, said: "Mr Malek is an excellent consultant, he is extremely enthusiastic and has a brilliant rapport with his patients.
"I am not surprised he has received such fantastic reviews from his patients as he always puts them at ease and you can see they think so highly of him.
"He brings a lot of positivity to our ward and he is a pleasure to work with."
Mr Malek said the feedback he receives on the website is extremely important not only for him but also for future patients.
He said: "Having this type of feedback available publicly is really important for those patients who are due to come in for their operation.
"They will be able to see the positive experiences former patients have had under our care and feel more at ease about their operation.
"I am a strong advocate of 'patient centred orthopaedic care' and I have always believed in empowering my patients and follow the principles of 'patient knows best'.
"I believe that my humble upbringing has a lot to do with how I treat my patients and that is with respect, honesty and empathy."