Over £3,500 raised in memory of popular Anglesey man towards Ysbyty Gwynedd's Intensive Care Unit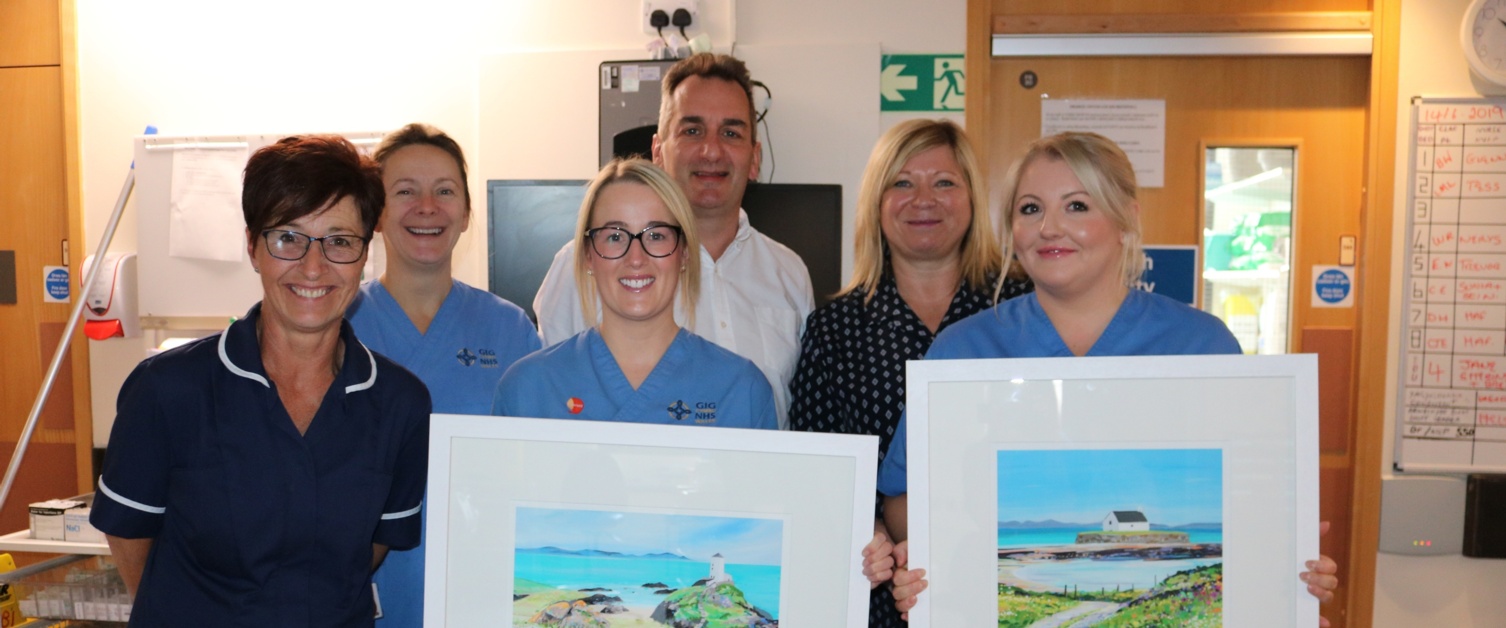 The fiancé of an Anglesey man who tragically died after suffering a brain haemorrhage has raised over £3,500 towards the Intensive Care Unit at Ysbyty Gwynedd.
Alwyn Rowlands collapsed at his home in Malltraeth on Christmas Day. He sadly passed away at the age of just 53-years-old six weeks later having never regained consciousness.

His funeral was attended by over 400 people with donations asked to be made towards the Intensive Care Unit which mounted to £3,000.

Jude Williams, Alwyn's fiancée of over 38 years, recently returned to the unit following her partner's death for the first time to present the staff with a cheque.
She said: "During Alwyn's time on ICU I never left his side, I was able to stay on the unit to be close to him which made a huge difference for me.
"The staff were unbelievably kind and not only looked after Alwyn, they looked after me and our family as well."
Alwyn was an incredibly popular character on Anglesey having spent 20 years working at Llangefni Town Council as the estates manager looking after their assets which included the playing fields, bowling green and cemetery, as well as co-ordinating events such as the annual Remembrance Service and the Christmas Lights display.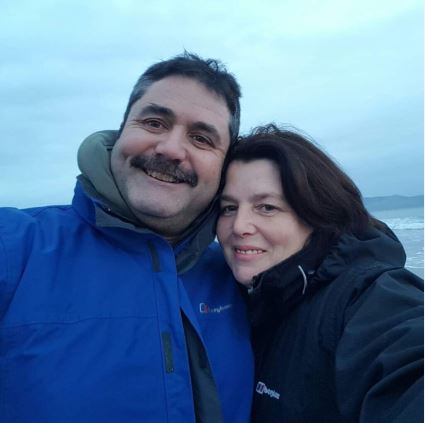 "Alwyn always put others before himself, he was a kind and caring man and always wanted to help others.
"He did a lot of voluntary work in Llangefni and his home village in Bodorgan and was one of the main organisers and secretary of Llangefni Carnival and raised a lot of funds for the event.
"Alwyn supported many charities, local and national, so in his memory we want to carry on fundraising for the Intensive Care Unit to continue to thank them for what they did for us during our darkest time.
"It was difficult to visit the unit for the first time since Alwyn passed away but it was wonderful to see the nurses and doctors who did so much for him as well.
"We were delighted to present them with a new television for their staff room, two paintings for the ward, and also a further cheque which will help purchase items they need.
"We are also organising the first AlFest in Llangefni in his memory on 21 September with the funds raised going towards the Intensive Care Unit.
"I am truly grateful for everything they did for Alwyn, we can never thank them enough," added Jude.
Ceri Morgan, a Critical Care Nurse on the Intensive Care Unit, said the team were extremely grateful for the funding raised towards their department.
She said: "When Alwyn was with us it was a sad time for everyone, he was so well known and extremely popular.
"We got to know Jude very well as she stayed on the unit the entire time Alwyn was with us and it was wonderful to see her and her nieces again.
"It's always nice to hear such positive feedback of the care we provide and this gives us as a team the drive to continue to provide the best care we can for our patients."
Critical Care Nurse Hâf Huws added: "We are extremely grateful to Jude and her family for the incredible donations made to the Intensive Care Unit.
"Jude's kind words really means a lot to our team and we are extremely grateful."