Organ Donation Week 2019: 13-year-old liver recipient Ella promotes organ donation awareness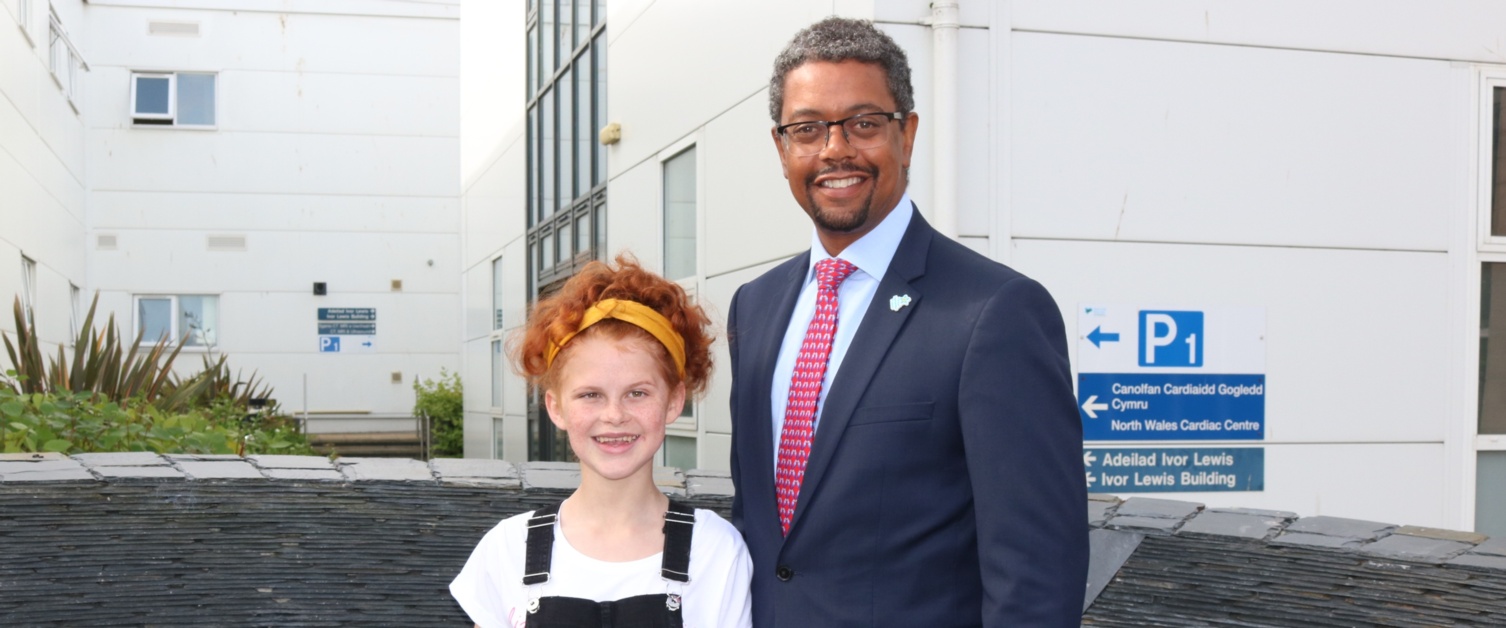 A 13-year-old girl who had a life-saving liver transplant is campaigning to get people talking about organ donation.
Ella Noon, from Colwyn Bay, received her transplant at Birmingham Children's Hospital in 2008 at just two-years-old, after she was diagnosed with liver disease shortly after she was born.
The Ysgol Aberconwy pupil received her organ from a 17-year-old girl in Derbyshire who was tragically killed in a car crash.
Following her surgery the youngster was rushed into intensive care with a serious infection. Since then she remains on medication due to her low immune system, and attends hospital on a regular basis.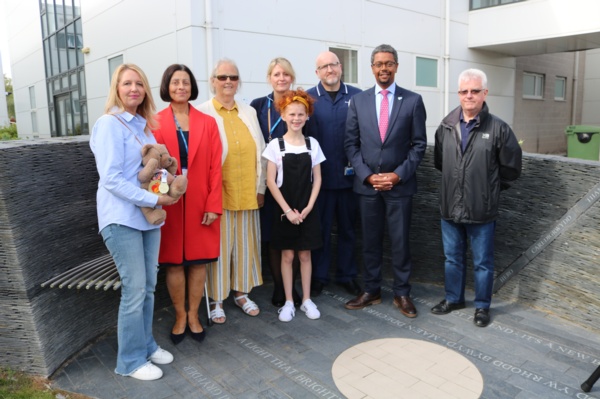 Ella is now determined to encourage people to talk openly about organ donation to boost the number of organs donated and save more lives.
She said: "I understand it's not the easiest subject for people to talk about but it's so important that we all have that conversation.
"I am so grateful for the organ I received, it saved my life.
"I'm really keen to increase awareness amongst kids around my age – it's really important they understand what organ donation means and how it can change someone's life.
"I'm now looking forward to supporting the Specialist Organ Donation Nurses at Betsi Cadwaladr Health Board to help raise awareness and also attend secondary schools in the area to talk to them about organ donation and tell them my story."
Ella was one of a number of attendees who was present during the recent opening of the Gift of Life Memorial at Ysbyty Glan Clwyd.
The memorial recognises the gift of Organ and Tissue Donation and offers a quiet area for future donors, recipients and their families, and staff a quiet area to reflect and remember those who have given others the 'Gift of Life.'
The memorial was officially opened by the Minister for Health & Social Services, Vaughan Gething, and Rowena Thomas-Breese MBE who received a pancreas and kidney transplant in 1991 which allowed her to enjoy competitive sport.
Phil Jones, Specialist Nurse in Organ Donation, said: "Our vision was to create an interactive memorial incorporating the role of the donor, the recipient and the multi-disciplinary teams involved within the process.
"In addition, a central requirement was the recognition of the Welsh language and culture and a memorial that was sympathetic to North Wales that incorporated materials traditional to this area.
"We are extremely grateful to Howard Bowcott, who designed and created The Gift of Life Memorial, which recognises the gift of organ and tissue donation. It also pays homage to this selfless act of kindness demonstrated by the donor and their families whilst presenting a suitable reflective space for transplant recipients."
Organ Donation Week runs between 2 September – 8 September and shines a light on the generosity of donors and the incredible impact they have on transplant recipients, and an opportunity to educate, inform and inspire people, to help save and improve more lives.
It is your decision whether or not you would like to donate your organs after you die.
Once your decision is made, you can choose to:
Opt in – this is your decision to become a donor.
Do nothing – you will be treated as having no objection to being a donor and your consent will be deemed.
Opt out – this is your decision not to become a donor.
To register your decision visit https://gov.wales/organ-donation/register-your-decision