Organ Donation team recognised with special award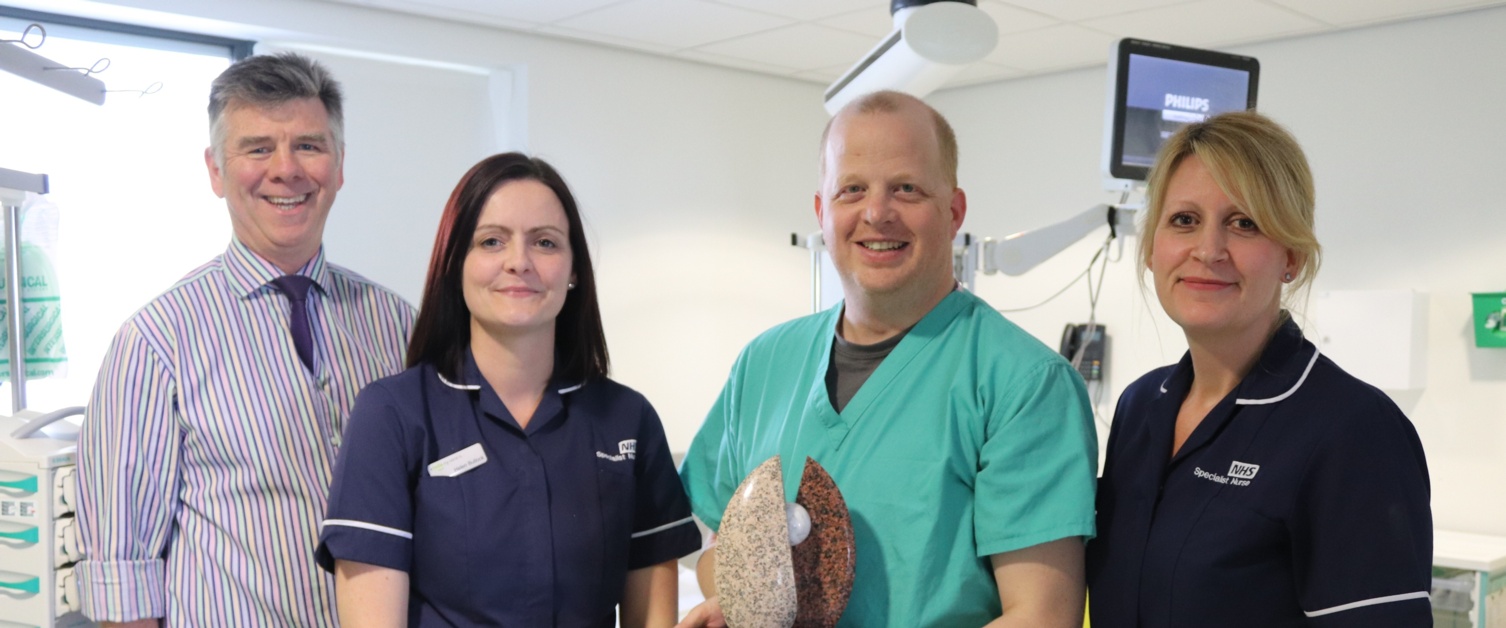 A team of doctors and nurses have been recognised for their dedication to organ donation and transplantation across North Wales with a special award.
The Organ Donation team who work across Ysbyty Gwynedd, Glan Clwyd Hospital and Wrexham Maelor Hospital, have been presented with the Rosie Neath Award for Outstanding Contribution to Organ Donation and Transplantation by the NHS Blood and Transplant Service.
In the last 12 months donor numbers across North Wales have increased and last year saw 20 proceeding donors resulting in 46 transplants.
Specialist Organ Donation Nurse, Phil Jones, said: "Year on year our donor numbers in North Wales have increased, however last year was our busiest year to date.
"None of this would have happened without the support of our clinical leads in organ donation and excellent team efforts from our Emergency Departments, Intensive Care Units, and Theatres across all three hospitals and of course the donors and their families.
"Organ donation is now firmly embedded within the spirit of our units.
"In addition, Wales as a whole has led the way in implementing Deemed Consent with North Wales being pivotal within this roll out playing a significant part in the research programme and embedding the legislation into normal practice."
The award received by the team is in memory of courageous Rosie Neath, who underwent a double lung transplant in 2015, and who went on to become one of the faces of the NHS Organ Donation Register.
Sadly, Rosie, from Blackpool, died two years later following complications due to cystic fibrosis while waiting for a second transplant.
"It is an honour for us to receive an award in memory of Rosie, who was a passionate advocate of organ donation and the importance of joining the organ donor register.
"As specialist nurses we sometimes find ourselves speaking to families and offering donation as an end of life choice to families who have never discussed donation in life, this can make the decision difficult for them not knowing the wishes of their loved ones.
"Making a decision and discussing it certainly helps – our key message is for individuals to have that conversation with your loved ones and families," added Phil.
Adrian Thomas, Executive Director of Therapies & Health Sciences and Executive Lead for Organ and Tissue donation at the Health Board added: "I would like to both congratulate and thank the Organ Donation team for their dedication, professionalism and care.
"Organ donation is a partnership between the organ donation team and local healthcare professionals and this award clearly demonstrates the commitment of all parties to invest in that to help save and improve lives."