Occupational Therapy support helping patients get back on their feet at Glan Clwyd Hospital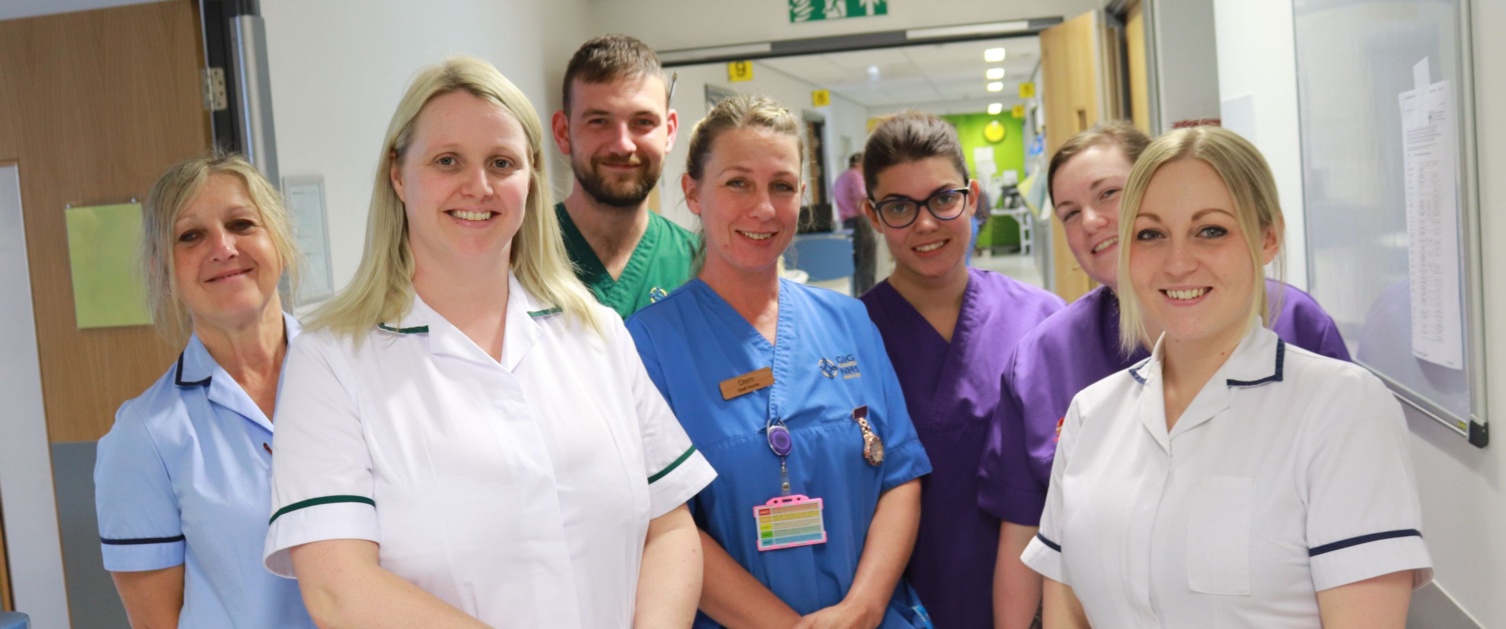 Specialist teams of Occupational Therapists are helping Glan Clwyd patients get ready for returning home following a pilot study which reduced length of stays by almost 50 per cent.
The new "Home First" project, which helps patients return home from hospital once they have finished their inpatient medical treatment, helped almost nine out of ten inpatients at the hospital regain the confidence and strength to return home safely.
Following the successful trial, enhanced Occupational Therapy support has been rolled out on all wards throughout Glan Clwyd to help people get back home as soon as possible following a spell in hospital.
Under the new arrangements, Occupational Therapists will take responsibility for leading patients' discharge by working closely with them, their families, and fellow healthcare and medical staff to ensure their needs are met.
By reducing a patient's length of stay in hospital, the Occupational Therapists' work ensure they retain their independence. It also reduces the risk of deconditioning, a term used to describe how fitness, confidence and mental wellbeing deteriorate during time spent in a hospital bed.
Specialist teams of Occupational Therapists are now working in partnership with wards, patients and families to determine what matters to the individual when planning for discharge home. If necessary, this will involve practising simple activities such as walking, getting washed and dressed and preparing food to regain skills and confidence.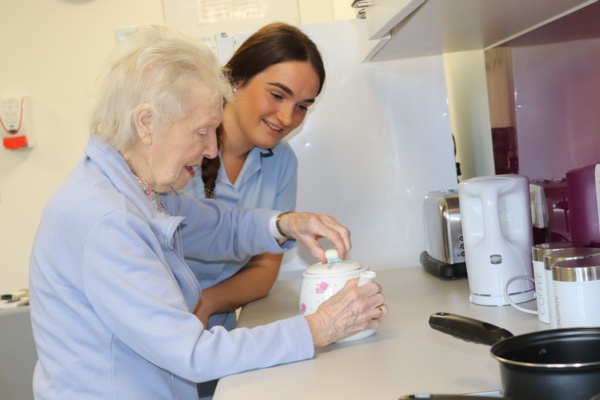 Occupational Therapist Jennifer Davies, who ran the initial pilot, said: "Home First is all about recognising how our patients want to return back to their lives after a stay in hospital, and how we can help them achieve that.
"Through early assessments of patients, working with them to set goals which will achieve their discharge, and leading care meetings with hospital colleagues, we've seen real results in helping people recover once they are medically well enough to leave hospital.
"By addressing this issue, we're freeing up resource and improving flow through the hospital."
The five-week trial at one of the hospital's Care of the Elderly wards saw the Occupational Therapists work with ward staff to support patients who were medically ready to leave hospital, but still required therapy and nursing care.
The work saw the average length of stay of participating patients reduce from 7.7 days to 4 days.
The number of people discharged to their own home increased by 26 per cent, with 89 per cent of patients returning home with the correct level of support in place.
Patients who had been listed to transfer to a community hospital significantly reduced, and an estimated 192 bed days were made available thanks to the improved discharge process.
The new Home First service delivered by the specialist Occupational Therapy teams was launched on Monday 17 June.