Occupational Therapist offering outstanding care to cancer patients wins health award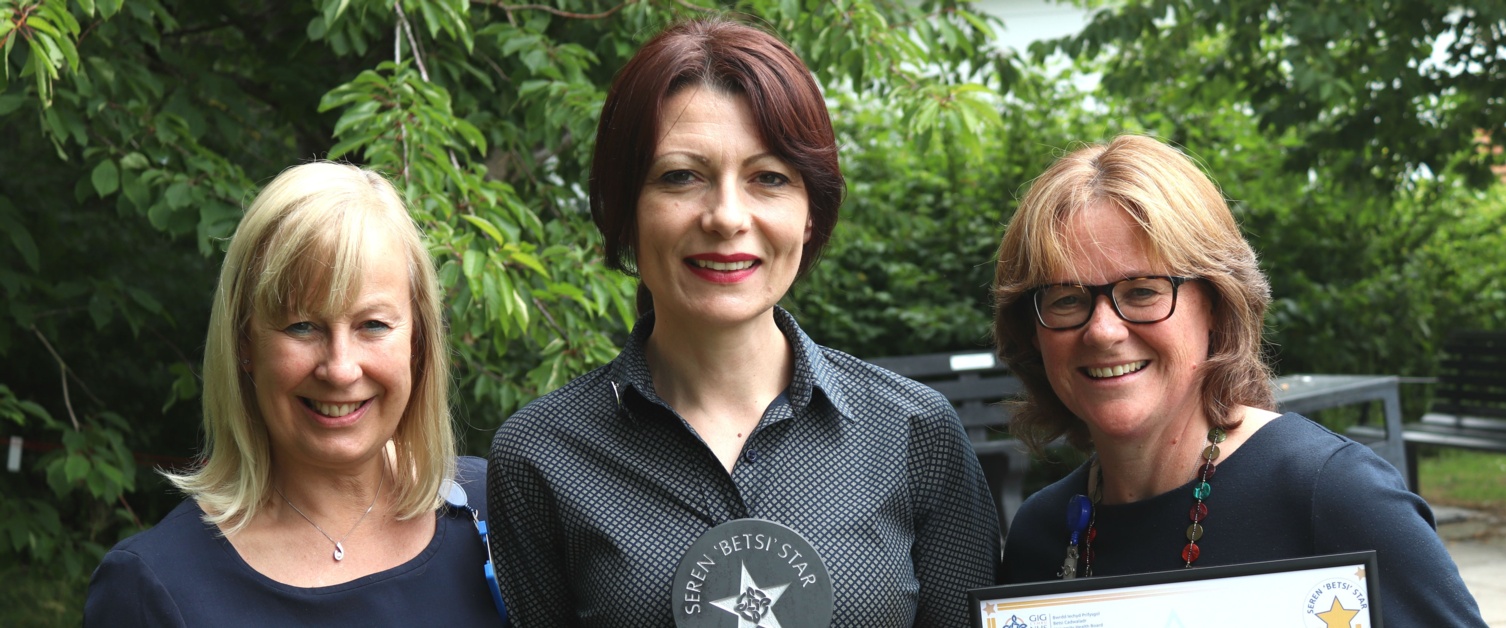 An Occupational Therapist who goes the extra mile for palliative care patients has won a North Wales NHS award.
Fabienne Rigotti, who works with people receiving treatment at the North Wales Cancer Treatment Centre, has been awarded a Seren Betsi Star award.
Fabienne was nominated by fellow Specialist Palliative Care Occupational Therapists Jackie Pottle and Debra Tucker, who are based with her at Glan Clwyd Hospital.
They wanted to recognise Fabienne's diligence and dedication to caring for patients and her efforts to find new and innovative equipment for people across Conwy and Denbighshire.
Her efforts include tireless research to access resources for her patients, and focussing on maintaining the independence and dignity of people in her care.
An example of her dedication to exceptional care included taking a photograph of a palliative care patient's favourite view for them to enjoy during their end of life care.
Fabienne, who has provided community-based care over the last four years, said: "It's a real shock to win this award, and I'm very touched that people took the time to nominate me.
"I love what I do and love the people we care for and their families, it's a real privilege to work with them.
"We're a fantastic team and do all we can to care for a really special group of people, and I'm really overwhelmed to receive this award for the work we do together."
NHS staff across North Wales can nominate colleagues who have gone above and beyond in contributing to health services for a Seren Betsi Star award.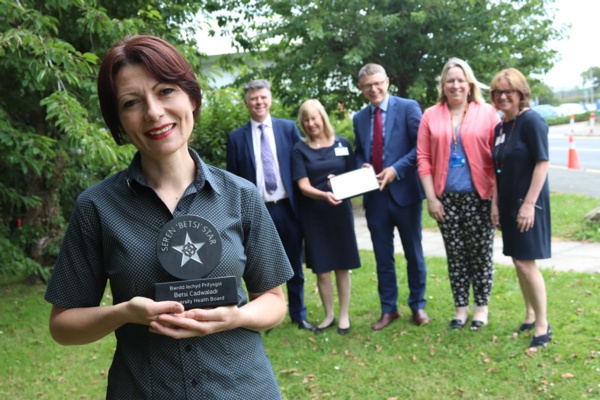 Jackie said: "She involves all patients in honest and thoughtful discussion about their care, and always goes above the standard expected.
"We had a patient with us who was distressed at not being well enough to go to see a local picturesque viewpoint. Fabienne went to take a photograph of that view and put it on a card for the patient to enjoy before passing away.
"Fabienne is extremely modest and didn't even mention this to the team, we only knew about it after the patient's relative called us to say how much it meant to her.
"It's a great example of how much she genuinely cares for her patients."
Debra said: "Fabienne will routinely source equipment for her patients which is usually hard to get hold of, in particular for people who have motor neurone disease.
"Her perseverance results in patients having outstanding quality of care, allowing them to remain independent for as long as possible.
"If she finds an intervention or equipment which other would benefit from, she always arranges for this information to be shared so that the wider team also benefit from her efforts.
"Fabienne is adored by all her patients, families and colleagues. Occupational Therapy and palliative care are lucky to have her contribution in supporting patients."
Chief Executive Gary Doherty, who surprised Fabienne at the office she works from at the North Wales Cancer Treatment Centre, said: "Fabienne does a really challenging job, caring for people in really difficult circumstances.
"She brings compassion, care and fantastic problem solving to her role.
"Most importantly, her patients and colleagues love her, and we're delighted to present her with this very deserving award."