Nursing documentary provides glimpse into the life of an Intensive Care Nurse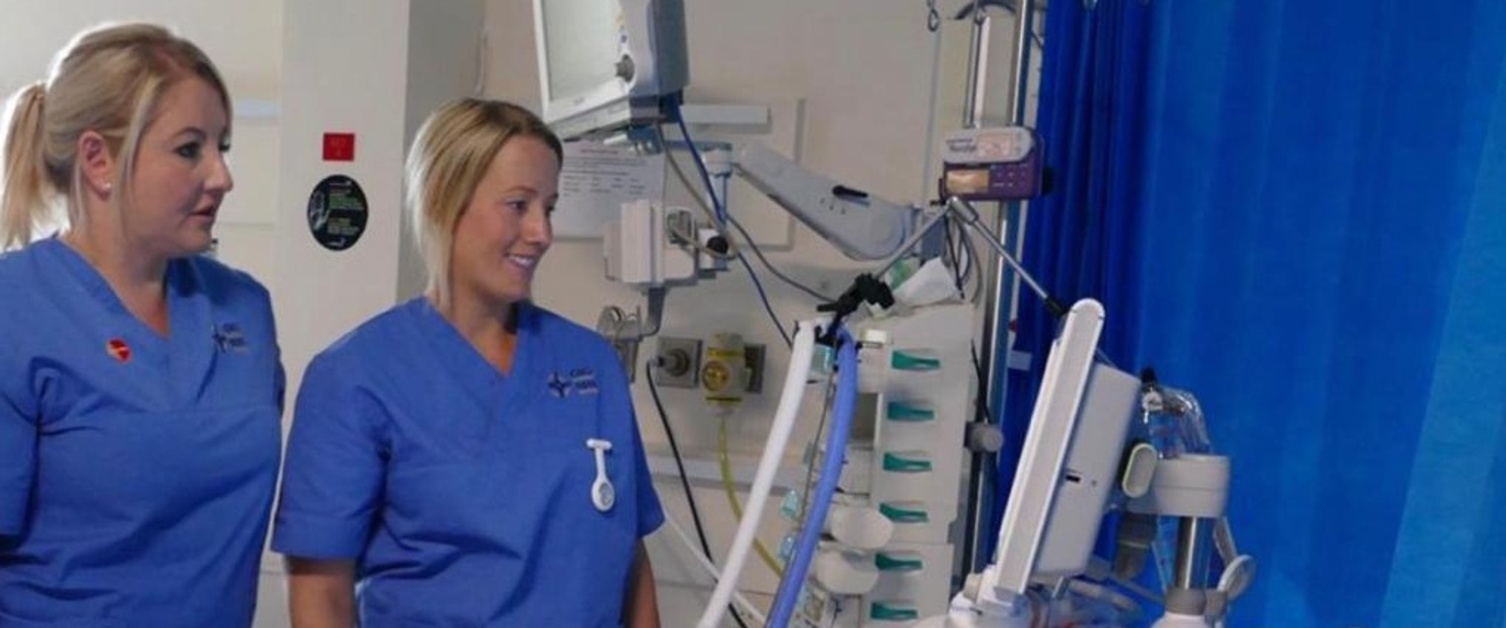 Two nurses who care for Ysbyty Gwynedd's most critically ill patients are set to feature in a new documentary.
In the brand new series 'Nyrsys', on S4C, we hear from some of Wales' most experienced nurses and some of those who have newly started their journey to become a qualified nurse.
In the third episode of the programme on 29 January at 9.30pm we hear from Hâf Huws and Ceri Morgan who work on Cybi Ward (Intensive Care Unit) at Ysbyty Gwynedd.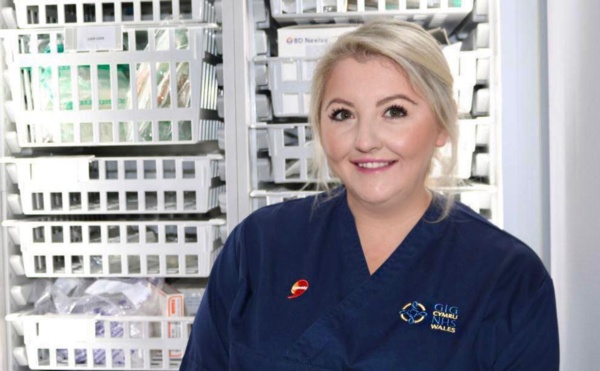 Hâf, who has worked on Cybi Ward for six years, describes her role in the Intensive Care Unit (ICU) as 'fast paced' but 'extremely rewarding'.
She said: "ICU is a highly specialist and fast paced place to work, things change from minute to minute and we never know what's coming in through the doors – that is what keeps me on my toes.
"We have the training, the technology and the skills to provide specialist interventions to those who need round the clock critical care in North Wales. It really is a rewarding place to work and the progress we see in our patients is amazing.
"I found the thought of ICU daunting and intimidating at first, but it's now been six years since I started on the ward and I have not once looked back."
"The training we get is second to none here at Ysbyty Gwynedd and our team are incredible. I settled in straight away and made lifelong friends along the way."
Ceri, who hopes to develop her career further within the department following completing her Masters Module at Chester University, says the most difficult part of her role involves delivering bad news to the families and loved ones of her patients.
She said: "Being a nurse can be very difficult at times, and breaking bad news to patients and their families can be the most difficult part.
"It can be emotionally hard for us as nurses, as not only do the patients become a part of our ICU, but we develop a close relationship with their families.
"Not only do we provide excellent nursing care but we also provide emotional and moral support for patient's families, which can be very difficult but exceptionally rewarding."
Find out more about what it really means to be a nurse in Wales today in Nyrsys, on S4C every Wednesday night at 9.30pm.