New support for bereaved families at Glan Clwyd Hospital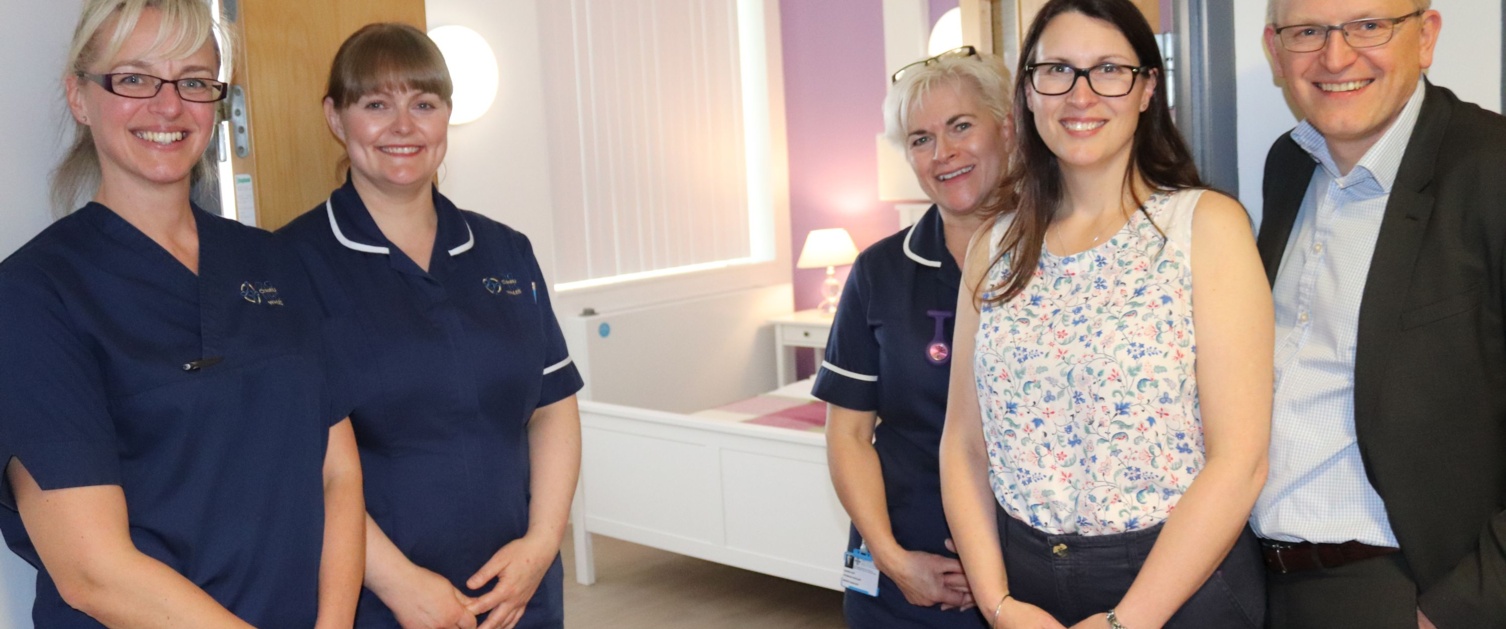 A new suite to support families dealing with stillbirth and infant loss has opened at Glan Clwyd Hospital thanks to the generosity of a group of local families.
Fundraisers generated more than £30,000 with a 24-hour football marathon to improve facilities at the hospital and support stillbirth and neonatal death charity Sands.
The new Dolwen Suite will provide significantly improved, private facilities for families who experience the loss of a baby.
The suite has been designed to provide a more homely setting for mothers to give birth in, and make the time families spend in hospital with their infant as comfortable as possible.
The fundraiser was organised by Mike and Vicki Wilson, and Glyn and Karen Thomas. Vicki, Glyn and Karen all work together as radiographers at the North Wales Cancer Centre.
Mike, whose daughter Holly died at 35 weeks gestation in 2012, said the group were determined to do something to support other families going through a similar experience.
Mike said: "Going through what we did is always going to be an awful experience, but having to do so in the facilities which were there just weren't good enough.
We had great care from the staff, but wanted to do whatever it took to make sure other families didn't have to be cared for in the room which used to be here.
"I play football with Glyn, who along with Karen works with my wife, and we talked about what we could do to make things better.
"We're really grateful to the support we've had to raise the money to both redevelop the room here at the hospital and donate to Chester Sands, which gave us incredible support when Holly died.
"It's brilliant to be here today to celebrate the opening of a suite which will hopefully help make an awful time for families just a little bit more comfortable."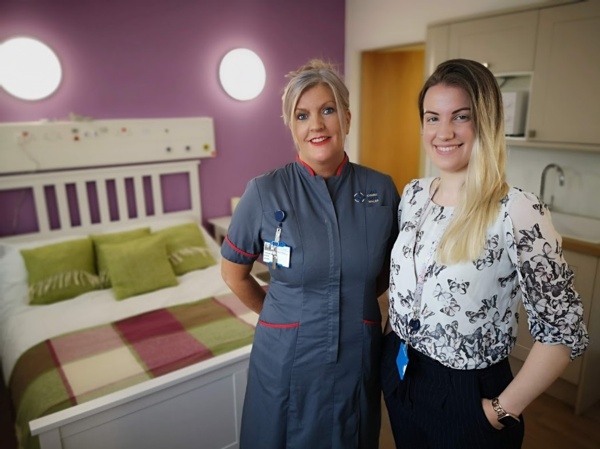 A substantial donation to help furnish the suite was also made by Gwynedd Sands, which supports families in North Wales affected by the death of a baby
Lorraine Gardner, said: "Losing a baby during pregnancy or shortly after is a devastating experience for any parent to go through and we understand that little will feel like comfort to those who find themselves in such a situation.
"It was really important for us to provide a better place for mothers to recover physically, and a better place for both parents to say goodbye to their baby and begin the grieving process."
"We've worked hard to develop a space that felt less like a clinical environment and more like a sanctuary for bereaved parents.
"The suite has private access away from the main maternity ward so that parents were not put in the potentially distressing position of being able to hear other newborns.
"We can't thank SANDS enough for their amazing support in bringing these improvements together and are very proud of the Dolwen suite."
Artwork in the suite was also provided by Verity Wilson.