New sensory room and improved bathroom facilities for children at Ysbyty Gwynedd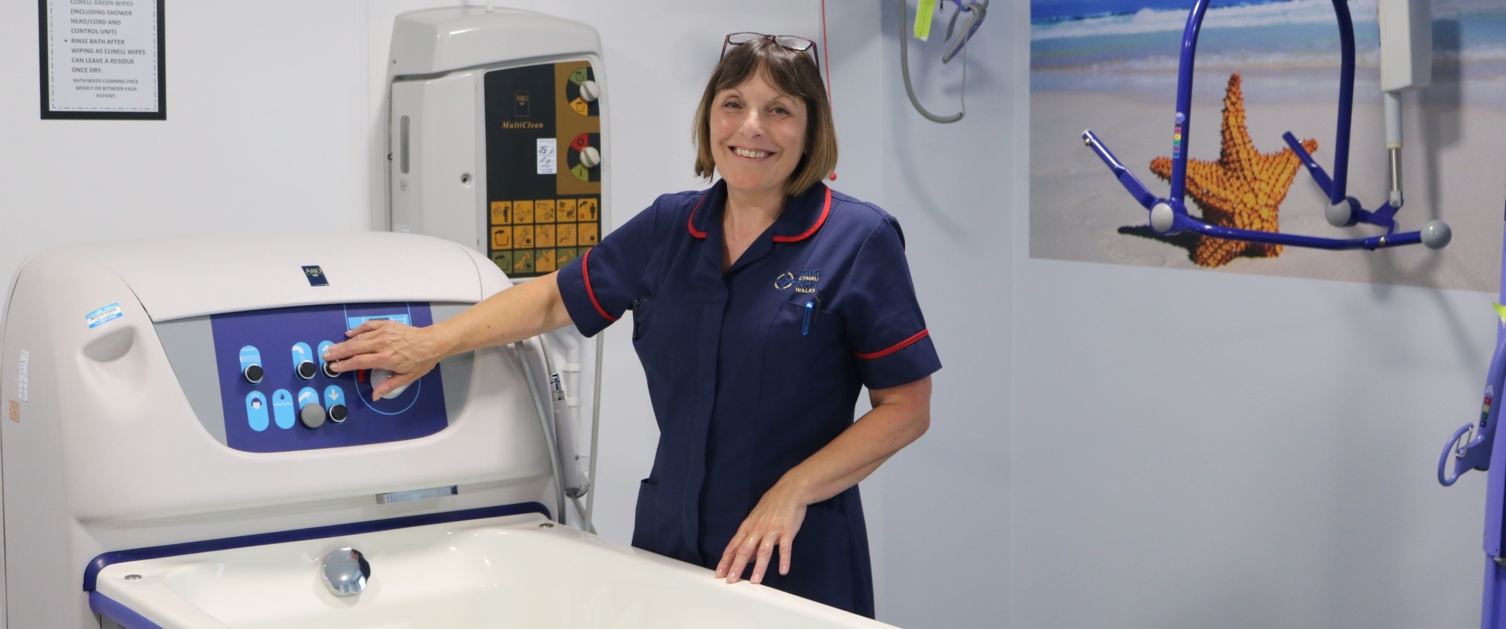 Young patients visiting Ysbyty Gwynedd's Children's Ward will now benefit from a new sensory room thanks to a generous donation from local charity Gafael Llaw.
Earlier this year work began to improve the bathroom facilities on Dewi Ward to meet the needs of children with disabilities, as well as the creation of a sensory room on Minffordd Ward.
The £154,000 project was made possible by the local Caernarfon based charity who generously donated £120,000 towards the development.
Clinical Services Manager for Paediatrics and Neonatal Services at Ysbyty Gwynedd, Jo Douglas, added: "We would like to thank Gafael Llaw and the community for their generous donations. Without their generosity we wouldn't have been able to improve the environment for our patients.
"I am really pleased to see the work complete, in particular our improved bathroom facility for our children with disabilities. This is now suited towards their needs and will help to maintain their dignity.
"Children can often feel anxious about being in hospital and the sensory room can help relieve their fears and anxieties. The new equipment will also create an interactive and stimulating environment that offers a distraction for children visiting the hospital."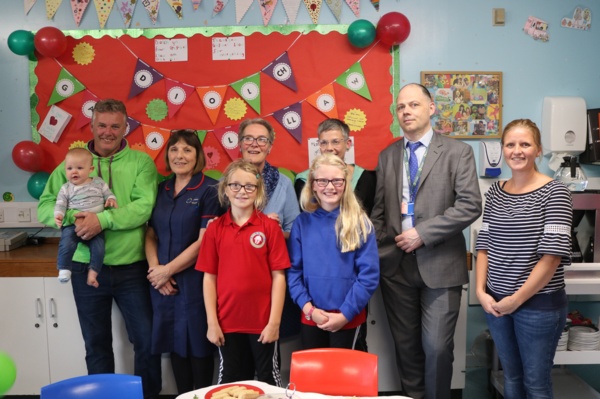 Gafael Llaw Chairman, Iwan Trefor Jones added: "We are delighted to see this project finished to such a high standard and it's an absolute pleasure to see the difference it's already making to the children, parents and staff on the ward. They are delighted with the new facilities and seeing the smile on their faces when they walked in to the new sensory room really was worthwhile.
"Our aim as a charity is to provide children and young people from Gwynedd and Anglesey with access to the best services and facilities in north Wales and to date we have funded an outside play area, upgraded some of the cubicles and decorated the ward, as well as buying specialist equipment. Our priority will always be to improve facilities and we achieve this by discussing needs with staff and families at Ysbyty Gwynedd identifying how we can continue to help.
"As a charity which is ran purely by volunteers, we depend on the generosity of individuals, communities and companies and I'd like to thank every single person that has made this project possible – we couldn't have done it without our amazing volunteers and fundraisers."
The new sensory space includes many great features including a changing colour bubble tube, optic lights, ceiling lights, bean bag and a range of sensory hand-held toys, all of which will keep young children well entertained and relaxed during their time on the ward.