New End of Treatment bell signals baby Theo's road to recovery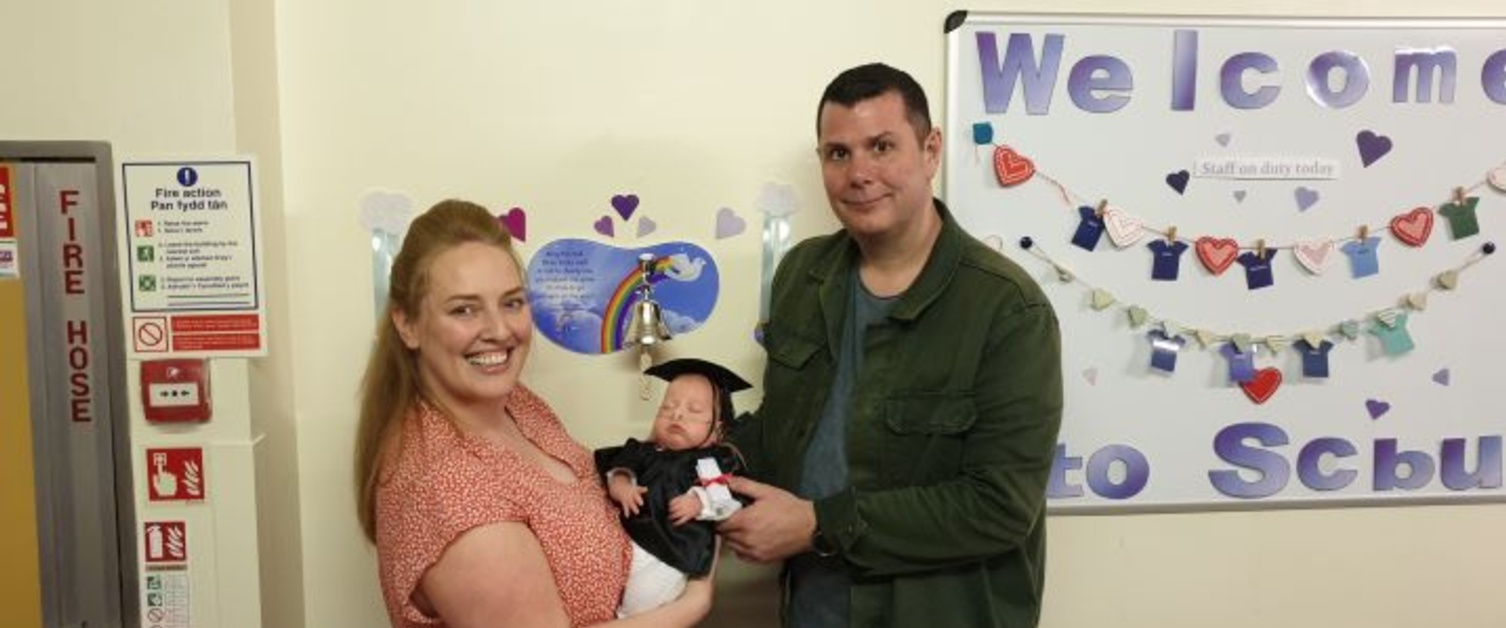 Wrexham Maelor Hospital has been gifted with a new bell to help patients signal the end of their treatment.
The 'End of Treatment' bell has taken pride of place on the Special Care Baby Unit, the first neonatal unit in North Wales to take delivery of the bell.
Baby Theo Shaw was born 12 weeks early weighing just 2lb 11oz, and spent more than two months in intensive care receiving ventilation to help him breathe.
His mother Amanda, 40, of Wrexham, said: "It wasn't a straightforward pregnancy and an infection in my blood meant I went into early labour. It all happened so quickly.
"Theo had Chronic Lung Disease, which develops in premature babies because of the help they need to breathe in the early days of their life.
"It was a worrying time."

Theo spent seven weeks at Glan Clwyd Hospital and was later transferred to Wrexham's Special Care Baby Unit, where he spent a further three weeks before being discharged from treatment.
Amanda and her husband Stephen, who also have a daughter Amy, 21, and son Ethan, 10, were the first to ring the unit's new bell.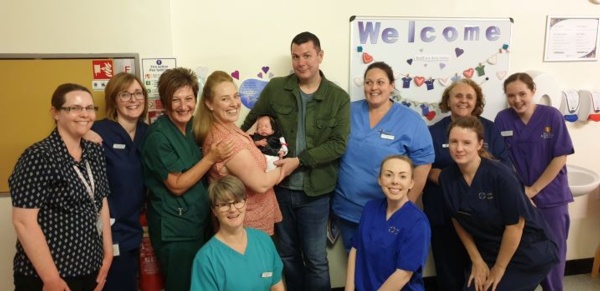 Amanda said: "The bell ringing ceremony was really quite emotional. I read out a verse and the hospital staff took some photographs.
"It was a lovely way to round off what had been quite a stressful couple of months. It was great to end it on a high."

Lisa Andrews, deputy manager on the unit, said: "The staff at the neonatal unit at Wrexham Maelor are overjoyed to offer this unique experience to their patients, who have often had long and difficult journeys.
"It is a privilege to be part of a team that helps make children better, and to bear witness to the end of treatment bell celebration makes it all the more sweeter."
The bell was gifted by the End of Treatment Bells organisation, which was set up by Tracey Payton and husband Phil after their daughter Emma rang an end of treatment bell on her discharge from hospital in Oklahoma, USA, where she underwent treatment for a rare soft tissue cancer.
Tracey said: "We loved the bell and the symbolic nature of it. Since then, we have placed over 250 bells in the UK and abroad for patients to ring to celebrate milestones during their treatment.

"It's not just a bell – it's a symbol of hope."
Theo has now been discharged from the SCBU, and is recovering well at home.

Amanda added: "From the bottom of our hearts, I want to say a massive thank you to everyone who treated Theo and who supported us through a very difficult time.
"The nurses on the Special Care Baby Unit provide so much more than medical care – they're friends, counsellors and everything in between.

"We couldn't have done it without them."

Click
here
to visit the End of Treatment Bells website.