New documentary shows the challenges and rewards of being a nurse at Ysbyty Gwynedd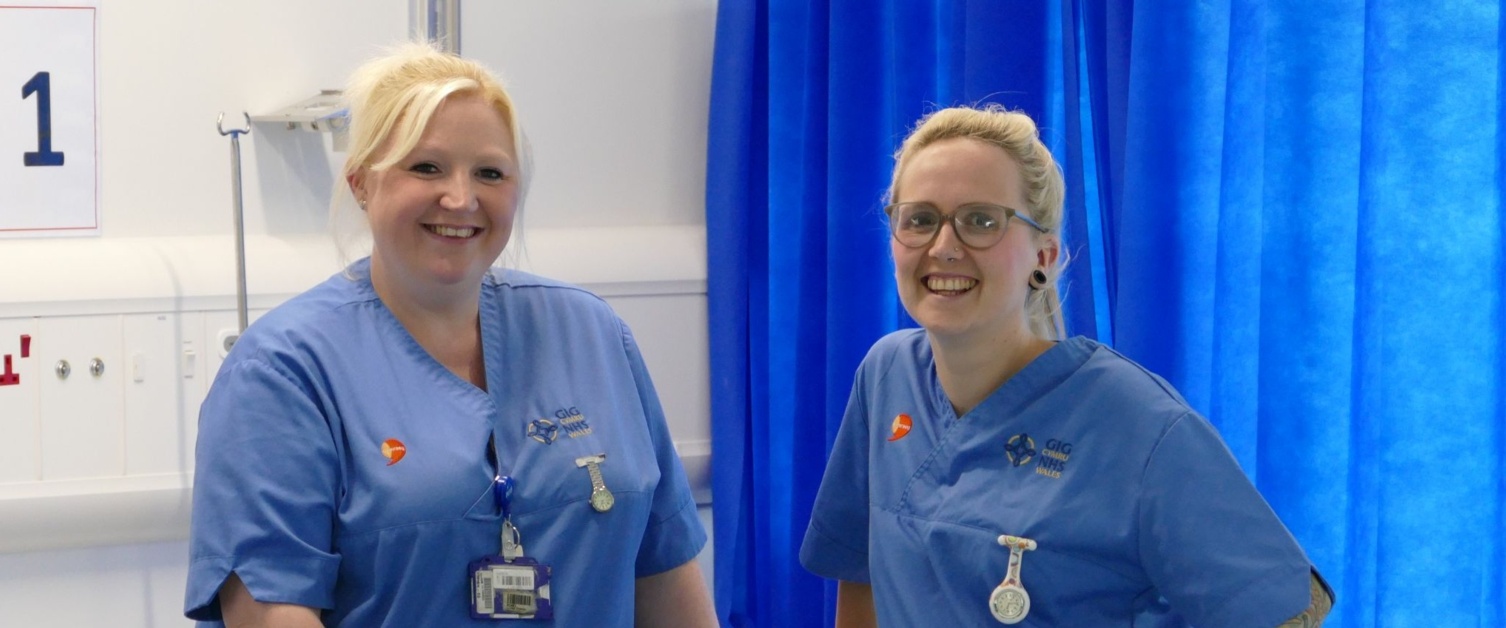 Nurses at Ysbyty Gwynedd are the stars of a new television documentary following their lives on the wards.
In a brand new series on S4C – Nyrsys – we hear from some of Wales's most experienced nurses and some of those who have newly started about their experiences of nursing.
In the first programme on 15 January at 9.30pm we hear from Elin Williams and Llinos Stephen who work in the Emergency Department at Ysbyty Gwynedd. They recount their experiences of dealing with all sorts of serious medical emergencies.
Elin said: "I absolutely love being an Emergency Department nurse due to the unpredictability of it.
"I enjoy how busy the job is and we have an amazing team in our Emergency Department.
"We see a number of different life threatening illnesses and injuries in our role.
"Due to this sadly people can pass away suddenly – often people don't get the chance to say goodbye or hold someone's hand."
Llinos, who has worked for Ysbyty Gwynedd for 16 years, started her career on the Trauma and Orthopaedics ward, says working in the Emergency Department is the best role she has ever had.
She said: "You have to be a special type of nurse to work in the Emergency Department. It is fast paced, exciting and unpredictable.
"You have to be able to switch your though process from looking after the severely ill adult to the severely ill child in a matter of seconds.
"We as nurses have to be in charge of making sure we update our practice through courses and regular trauma practice days in order to deliver the best care for our patients.
"Our patients come first and we have to be ready for anything and everything."
According to Mandy Jones, Director of Nursing Secondary Care West, you have to possess certain qualities to become a nurse.
She said: "We look for people who are sensitive and have some experience of life but who are also very resilient."
Find out more about what it really means to be a nurse in Wales today in Nyrsys, on S4C every Wednesday night at 9.30pm.