More people encouraged to consider a 'hugely rewarding' career in mental health nursing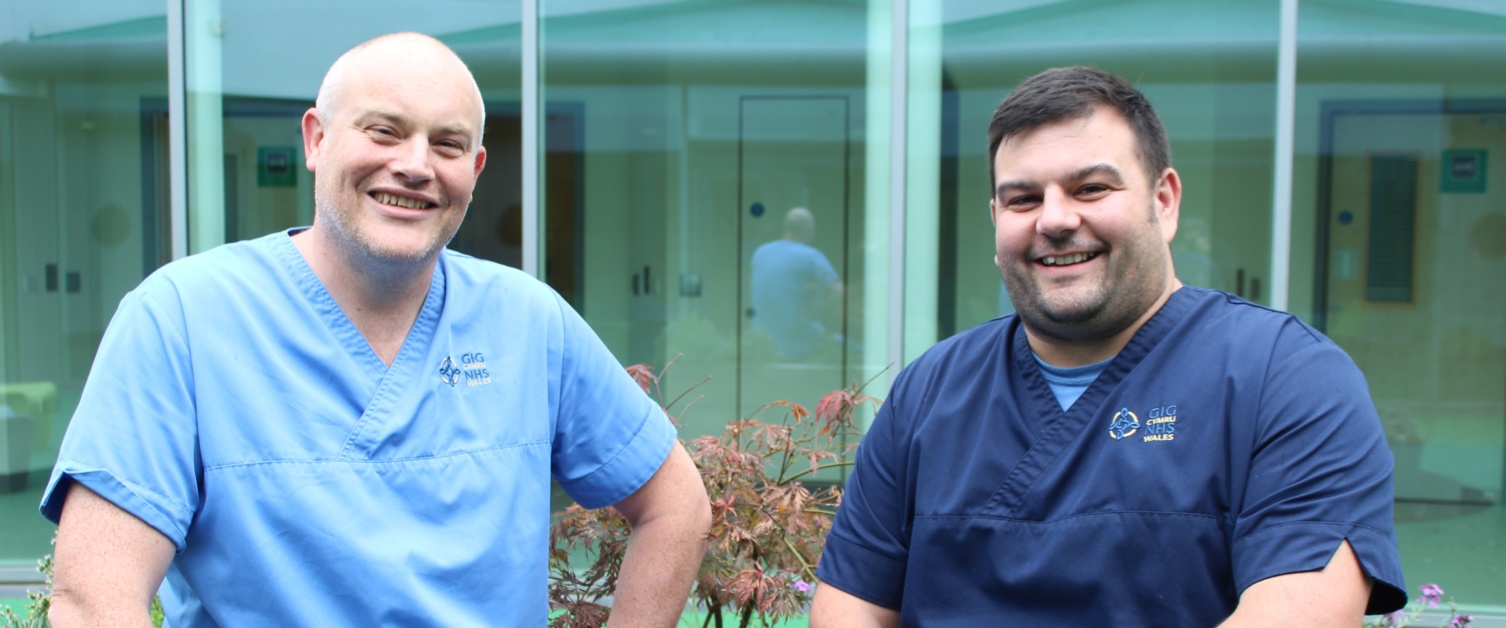 A senior North Wales nurse is encouraging more people to consider a 'hugely rewarding' career in mental health nursing.
To mark the second annual Mental Health Nurses' Day on February 21st, Steve Forsyth, Betsi Cadwaladr University Health Board's Director of Nursing for Mental Health & Learning Disabilities, wants to encourage more people to join the profession.
Like NHS organisations across the UK, BCUHB has a shortage of mental health nurses, with around 20 per cent of vacancies unfilled.
Steve, who is himself an experienced mental health nurse with more than twenty years' experience, says the profession is "more than just a job", describing it as "a way of life, an adventure and a privilege".
He said: "We're always looking to recruit outstanding people to join our teams. There are so many diverse opportunities across the region in inpatient settings and our community teams. These include working with people with mental health problems, learning disabilities, addiction and eating disorders.
"There are real opportunities for people to progress throughout their career and we offer a supportive environment which enables our nurses to continuously improve their skills and knowledge.
"The privilege of being a mental health nurse means that I'd do my twenty plus years again in a heartbeat."
To mark Mental Health Nurses' Day, other mental health nurses across the region have been sharing what makes the profession so special.
Sophie Collenette from the Ynys Mon Community Mental Health Team qualified as a mental health nurse two years ago, having been inspired to join the profession by the care a family member received.
She said: "What makes the job so special is building those therapeutic relationships with people so they feel comfortable opening up. Being able to make a difference in somebody's life is incredibly rewarding."
Her colleague, Natasha Bach, who has been a mental health nurse for more than ten years, added:
"I love meeting new people and enjoy supporting them through difficult times in their life and showing them that there is a way forward. It's a challenging role where no two days are the same, and the work is incredibly rewarding."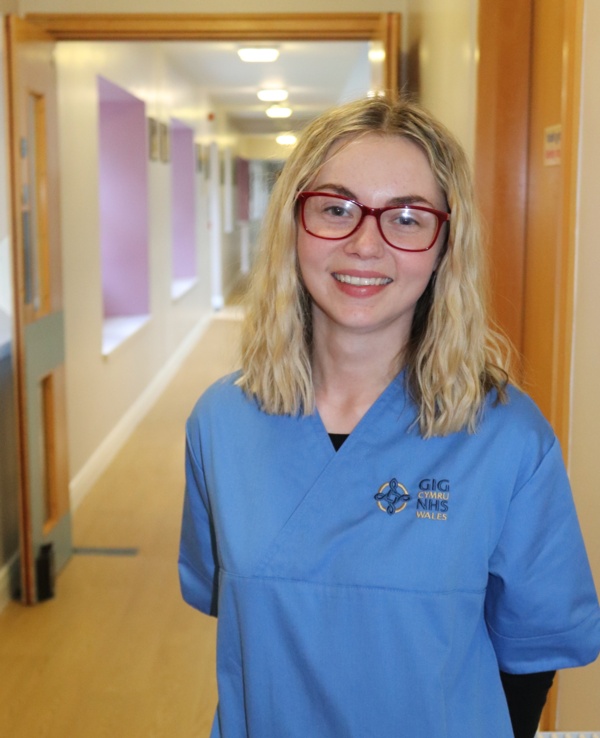 Poppi-Drew Hughes qualified as a mental health nurse in October 2019 and now works at the Ty Llywelyn Medium Secure Unit at Bryn y Neuadd Hospital, Llanfairfechan.
Staff at the 25 bedded purpose built hospital provide treatment and rehabilitation for people with serious mental health problems who have come into contact with criminal justice services.
Poppi said: "You hear of a medium secure unit and you see high security fences and it can seem daunting from the outside, but it's one of the safest environments to work in and we're so well supported.
"It's not like in a general hospital where someone might have a broken bone and you put a cast on and off you go. We have the time to get to know people and their background, and develop therapeutic relationships with them."
Glan Clwyd Hospital based Psychiatric Liaison Team Manager, Lyn Maclean started her career in mental health nursing in the year 2000. She says it's a privilege to be able to support people during their hour of need.
She added: "Having the ability, skills, knowledge and most importantly, the time to spend with individuals who require compassion, kindness and a listening ear in their time of need makes the role so special.
"A career in mental health nursing can be varied, allowing for many amazing opportunities in all aspects of mental health care."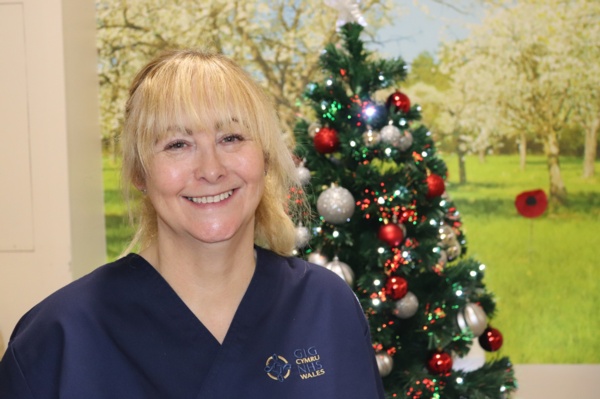 Hayley Kay, who works at Glan Clwyd Hospital's Ablett Unit, qualified as a mental health nurse four years ago, and has recently been appointed Deputy Ward Manager of an older person's mental health ward.
She said: "No day is the same in mental health nursing and although it can be challenging at times, it is also really worthwhile. Steering someone to recovery and watching them come out the other side of acute illness is very rewarding.
Rhyl based Community Psychiatric Nurse Claire Hocknell works with people who have substance misuse and mental health problems. She said:
"I wanted to become a substance misuse nurse because I recognise that anyone can find themselves using susbtances to cope with life. We support people to learn skills to manage their own mental health. But we treat people holistically and so get involved with other aspects of their life which might affect their mental health, such as housing, relationship issues, physical health, loneliness and benefits.
"Seeing someone turn their life around makes everything worthwhile."
Since qualifying as a mental health nurse eight years ago, Matt Jarvis has managed a mental health team at Wrexham Maelor Hospital which was named the Nursing Times' Team of the Year in 2019. He recently took up a new role with the Aston House Community Mental Health Team in Flintshire.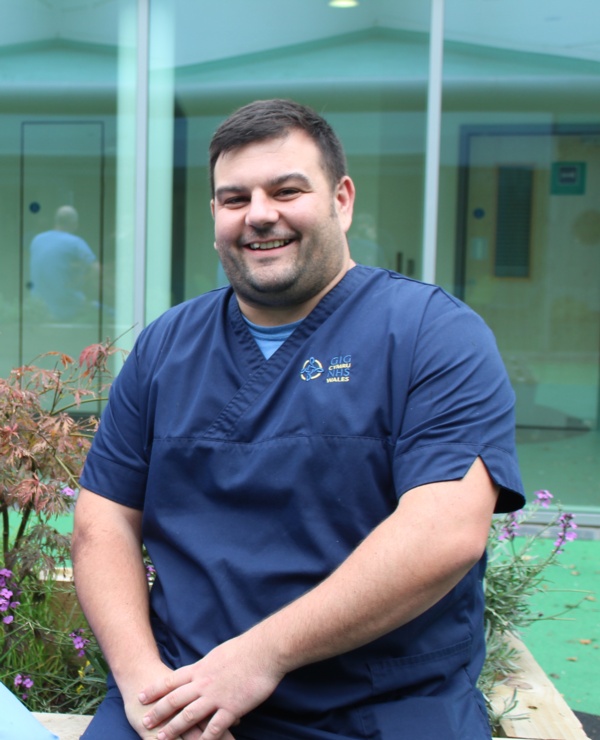 Matt said: "When I left school I always wanted to help people but I wasn't sure where I would fit in. There was something special about mental health nursing that set it apart. It was about understanding the person as a whole and forming a trusting relationship.
"I've met some amazing people during my time as a nurse and each time I work with someone, I learn something about them, but also learn something about myself.
"I've seen some of the most timid, quiet people develop and grow in confidence and become the best nurses. For me, it has been the most rewarding personal journey, and I'm so proud to be a mental health nurse working in North Wales."
Mental Health Nurses' Day is an annual celebration to promote and celebrate the work of mental health nurses across the United Kingdom. It forms part of BCUHB's wider celebrations to mark the World Health Organisation designating 2020 as the Year of the Nurse and the Midwife.
Mental Health Nursing degree courses are delivered by Bangor University, with students able to study at campuses in Bangor or Wrexham.
Unlike in England, people studying at Welsh Universities qualify for the NHS Wales nursing bursary, which means that fees are paid and living cost contributions may be available.
The Welsh Government have confirmed that the scheme will be extended to nurses beginning their studies in the 2020-21 academic year.
Further details of Bangor University's Mental Health Nursing course can be found here.